Technology products & services has the highest potential for disruption over the next five years.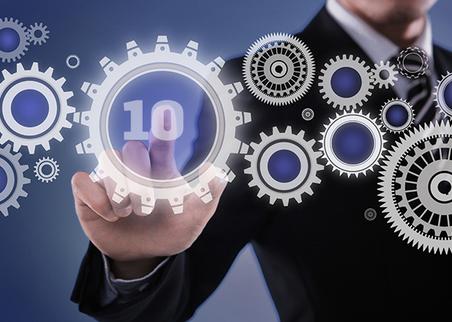 A new report by Global Center for Digital Business Transformation (DBT Center) predicts that digital disruption will displace approximately 40 percent of incumbent companies in each of the 12 industries studied for the report, within the next five years. Despite digital disruption's potential to overturn incumbents and reshape markets, the survey indicated 45 percent of companies do not believe digital disruption merits board-level attention.   
Among the 12 industries highlighted in the report, Technology Products & Services has the highest potential for disruption over the next five years. However, the report also shows data-driven industries in general top the disruption potential list, including Media & Entertainment, Telecom, Financial Services and Retail. According to the report, these are industries that rely on technology-enabled networks to exchange digital value, including data and transactions. The report investigated the state of digital disruption and the outlook for industries through a survey of 941 business leaders in 12 industries and 13 countries including Australia, Brazil, Canada, China, France, Germany, India, Italy, Japan, Mexico, Russia, United Kingdom, and the United States. 
The disruption is being driven by well-funded start-ups, digitally proactive competitors and, increasingly, the merging of industries. Executives from incumbent companies in all 12 industries revealed that they expect substantial change due to digital disruption, including shifts in market share within five years. Yet, the survey indicates that nearly a third of incumbent companies are taking a "wait and see" approach, in the hopes of emulating successful competitors.
"It's not just business models that are changing, it's value chains and product offerings as well. Digitization is not just changing industries, it is increasingly blurring the lines between them," says Michael Wade, Director of the DBT Center and Professor of Innovation and Strategy at IMD, Lusane. "As industries move toward the center of the Digital Vortex, physical components -- to the extent that they inhibit competitive advantage -- are shed. The most successful disruptors employ what we refer to as 'combinatorial disruption,' in which multiple sources of value -- cost, experience, and platform-are fused to create disruptive new business models and exponential gains."