IT application leaders supporting CRM initiatives must understand the differences in functionality between various social apps, says Gartner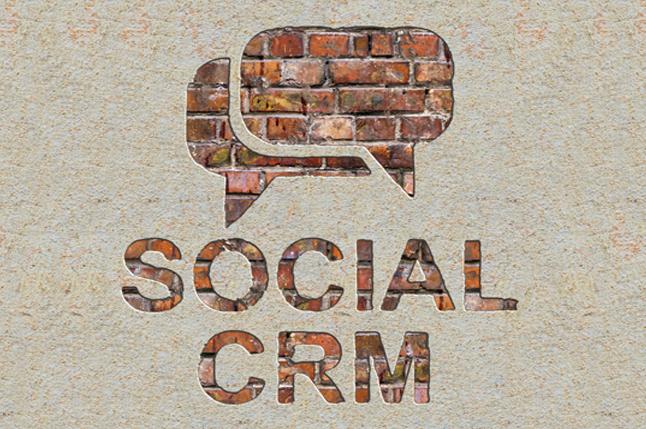 "Organizations often struggle to discern the differences between the many social applications that can support CRM," said Jenny Sussin, research director at Gartner. "Misunderstanding of their functionalities can lead to overspending, organizational in-fighting, duplicated functionality and missed opportunities, he adds.
Social Publishing
Social publishing applications are most commonly employed by organizations using social media for marketing. They enable organizations to coordinate messaging, campaigns and alerts and allow content to be pushed to social networks with a unified brand voice.  
Social Media Engagement
The key phrase for understanding social media engagement is "back and forth." Social media engagement applications enable a continuous dialogue between organizations and their customers. The applications go beyond just monitoring social media for brand mentions; they're capable of responding to constituents on popular social networks.
Social Analytics
Social analytics applications are rapidly being deployed in CRM organizations. In marketing, they are used to identify market characteristics such as competitive insight or for general market research, to identify influencers, and to determine the success of marketing campaigns.
External Community Software
External community software is one of the more established spaces in the social for CRM sphere. It is used primarily for customer service and marketing, and occasionally for digital commerce and sales. It is typically used to build customer loyalty while gathering market research data. 
Internal Community Software
Internal community software provides a place for the employees of an organization to share their insights, interests and contributions about a shared practice. Although the technology has existed for years, its application to CRM is still being refined. Typically, the application enables a form of internal collaboration.  
Content Enrichment
Contact enrichment applications attempt to consolidate contact profiles and improve account management, which provides value across customer service, digital commerce, marketing and sales.
Product Review
Product review applications are among the more mature social commerce applications, in both tenure and ability to generate positive ROI. They enable the presentation, capture and sharing of perspectives among customers and partners.   
Social Network Selling
Social network selling applications are used for promoting products and influencing purchases via social networks. They may enable transactions directly on social networks, or they may direct prospective customers to landing pages or product pages.   
Product Advocacy
Product or brand advocacy applications enable personalized communication between a brand and current or prospective customers. This commonly takes place via email, live chat or on social networks.