A glimpse into the Union Budget 2015-2016, sector-wise.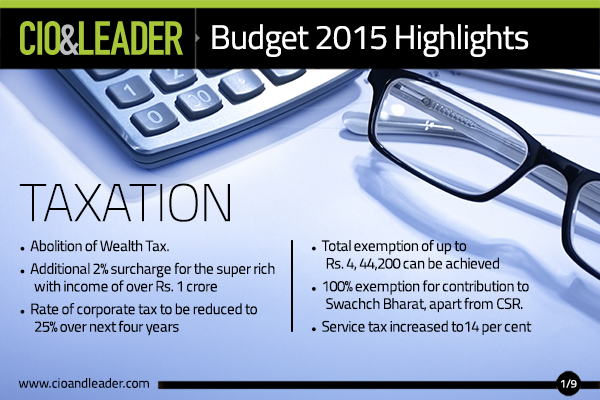 Abolition of Wealth Tax. Additional 2% surcharge for the super rich with income of over Rs. 1 crore. Rate of corporate tax to be reduced to 25% over next four years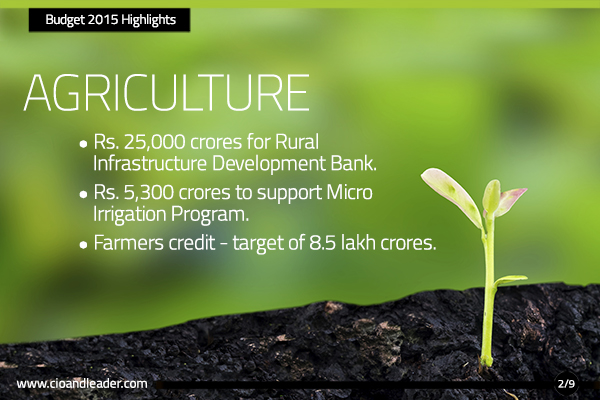 Rs. 25,000 crores for Rural Infrastructure Development Bank. Rs. 5,300 crores to support Micro Irrigation Program. Farmers credit - target of 8.5 lakh crores.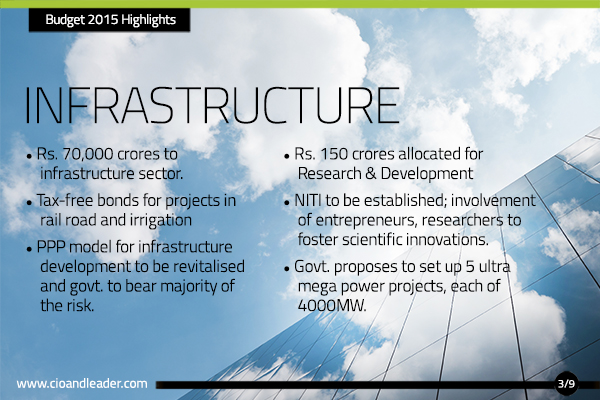 Rs. 70,000 crores to infrastructure sector. Tax-free bonds for projects in rail road and irrigation. PPP model for infrastructure development to be revitalised.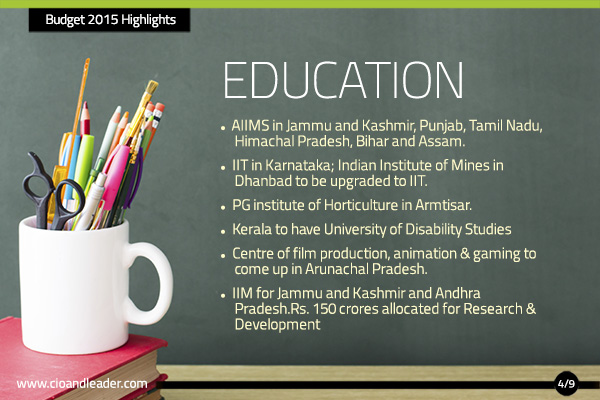 AIIMS in Jammu and Kashmir, Punjab, Tamil Nadu, Himachal Pradesh, Bihar and Assam. IIT in Karnataka; Indian Institute of Mines in Dhanbad to be upgraded to IIT.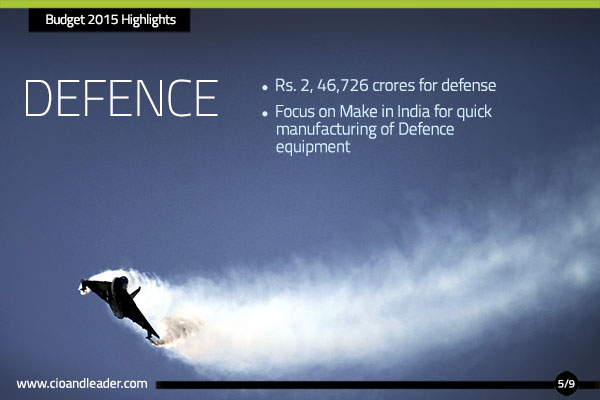 Focus on Make in India for quick manufacturing of Defence equipment. Rs. 2, 46,726 crores for defense.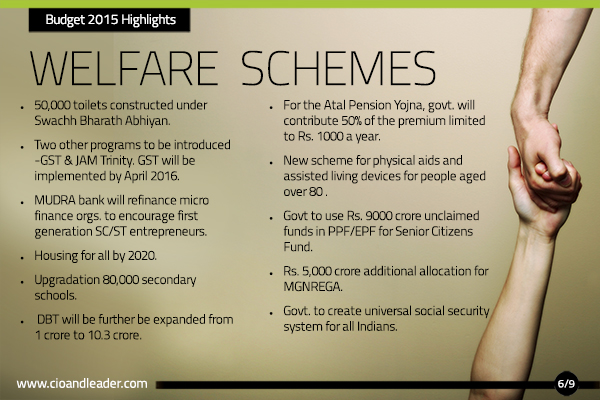 50,000 toilets constructed under Swachh Bharath Abhiyan. Two other programs to be introduced -GST & JAM Trinity. MUDRA bank will refinance micro finance orgs. to encourage first generation SC/ST entrepreneurs.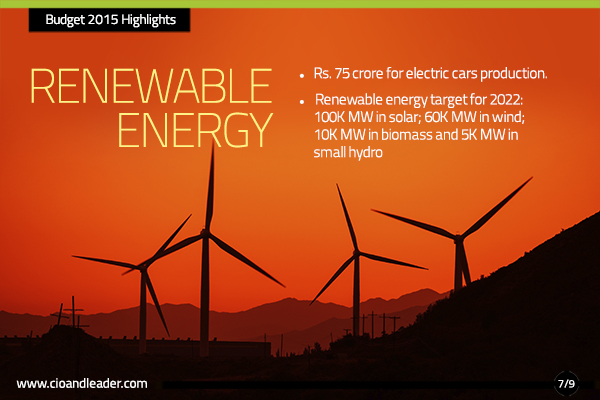 Rs. 75 crore for electric cars production. Renewable energy target for 2022: 100K MW in solar; 60K MW in wind; 10K MW in biomass and 5K MW in small hydro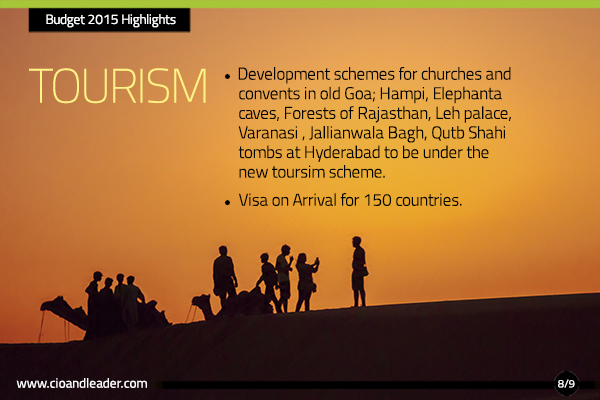 Visa on Arrival for 150 countries. Development schemes for churches and convents in old Goa; Hampi, Elephanta caves, Forests of Rajasthan, Leh palace, Varanasi , etc to be under the new tourism scheme.