These articles tell you the story of how and why businesses embraced the latest technologies to take their business to the next level.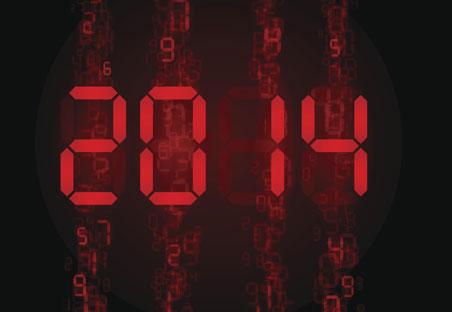 A. Big Data Offers Competitive Differentiation
How Big Data Can be the New Competitive Advantage!
Soon there will be companies of data scientists who will get you actionable insights for your business right from your data sets
Tesco Employs Big Data to Sell Better
One way is to review data collected from the point of sale, club card loyalty memberships, and social media channels aligned with the analytics arm
How Do You Evaluate a Data Scientist?
Harvard said it's the sexiest job of the 21st century, as a data scientist's job throws new and unique challenges in understanding data behaviour of human beings
What Big Data Means to Healthcare
Healthcare sector can leverage big data to drive more business value
3 Best Practices To Drive Big Data 
Adrian De Luca, Chief Technology Officer, Hitachi Data systems Asia Pacific in conversation with N Geetha, Editor, IT Next at the Asia Pacific Media Summit in Sydney
Cloud, Big Data & Modernisation Are the Top Priorities for Enterprises
The recently held Intel summit on big data and IoT in Bali witnessed a slew of topics being discussed around upgrading IT infrastructure, leveraging big data insights, IoT, and smart cities
Why Should Businesses Consider Big Data, Gamification and Mobility?
We present here a list of tweets from across the industry which make the case for enterprises to seriously consider the latest technologies
How to Master Big Data to Exploit Its Insights?
Big Data technologies are evolving and changing quickly, so you can't afford to re-build your data analytics every time a new technology comes along -
Are You Storing Data Unnecessarily in the Name of Big Data?
Even with the cheaper storage and cheaper processing options now available, you still need to prioritize what data you want to capture
B. IoT Helps Businesses with New Opportunities 
Internet of Things in Simple Words
Cutting through the clutter of the Internet of Things to help you understand the different components that comprise an IoT environment.
DeitY Releases its Latest Draft IoT Policy
Under this policy, the Government targets $15 billion IoT industry in India by 2020.
10 Sectors that Can Leverage M2M for Business Benefits
The tsunami of real-time data and insights from intelligent systems can benefit industry sectors and businesses still oblivious of the real benefits of IoT
IoT: Do Making Devices More Secure Add Time to Product Development?
Not really, but crossing the privacy hurdles require clever application of various security technologies, including integrated solutions by device manufacturers.
Sun Electric Exploits M2M to Reduce Downtime by 75%, Improves Profitability
The company deploys PowerGrid monitoring solution to do away with the manual method of fault identification, and reduces outages due to faults.
Data Loss to be Biggest Risk of IoT, Followed by Malware 
The ultimate winners of the IoT connected home will come down to those vendors who can provide a balance of security and privacy vis-à-vis price and functionality 
5 Suggestions for IT Managers Across Industries to Exploit IoT
We spoke to Manoj Khilnani, Country Marketing Head – Enterprise, BlackBerry India, on the initiative they launched recently, codenamed Project Ion, to help businesses derive value from connected syste
What is the Internet of Things (IOT) Nitin Bhandari, AVP New Products and Partnerships, Vodafone
Video interview 
C.  Mobile-Enabling Apps Add to Productivity 
IFFCO Group CTO Eyes Mobility With Oracle
S. C. Mittal, Sr ED (MS & IT) & Group CTO, IFFCO, is looking forward to leverage the mobility with Oracle Mobile Suite. 
Indian E-Commerce Betting Big on Big Data and Mobility
Big Data and Mobility are the two big technology trends that are taking the hot seat among the flourishing E-Commerce companies to drive business value.
How Mobility Solution Improved Employee Collaboration, Increased Productivity
Jagran Prakashan increased employee productivity by 40%, and improved business agility by deploying mobility solutions
Is Visual Collaboration the Next Level of Mobility?
Unified communications help add to employee productivity and enable faster decision making, among other benefits. Are companies exploiting it? 
Adarsh Credit Deploys IBM Platform for their Mobility Solution and One:One DR
Himanshu Shah, CTO, Adarsh Credit talks about the implementation that helped them carry out business in real time 
Is Enterprise Mobility Confined to Apps Only?
Apps is the buzzword but security, BYOD, information governance are also taking the centre stage
State of Enterprise Mobility Adoption in India
One third of large Indian companies have already deployed enterprise mobility solutions beyond email
8 Steps to Unlock the Business Value of Mobility
Vendors create a great deal of confusion when it comes to mobility. Here are few steps for you to exploit the new trend to your benefit
Profusion of Mobility Solutions Confuses IT Managers
Widely varying feature sets and solution capabilities makes it hard to identify the right options