Landmark fifth year of the awards program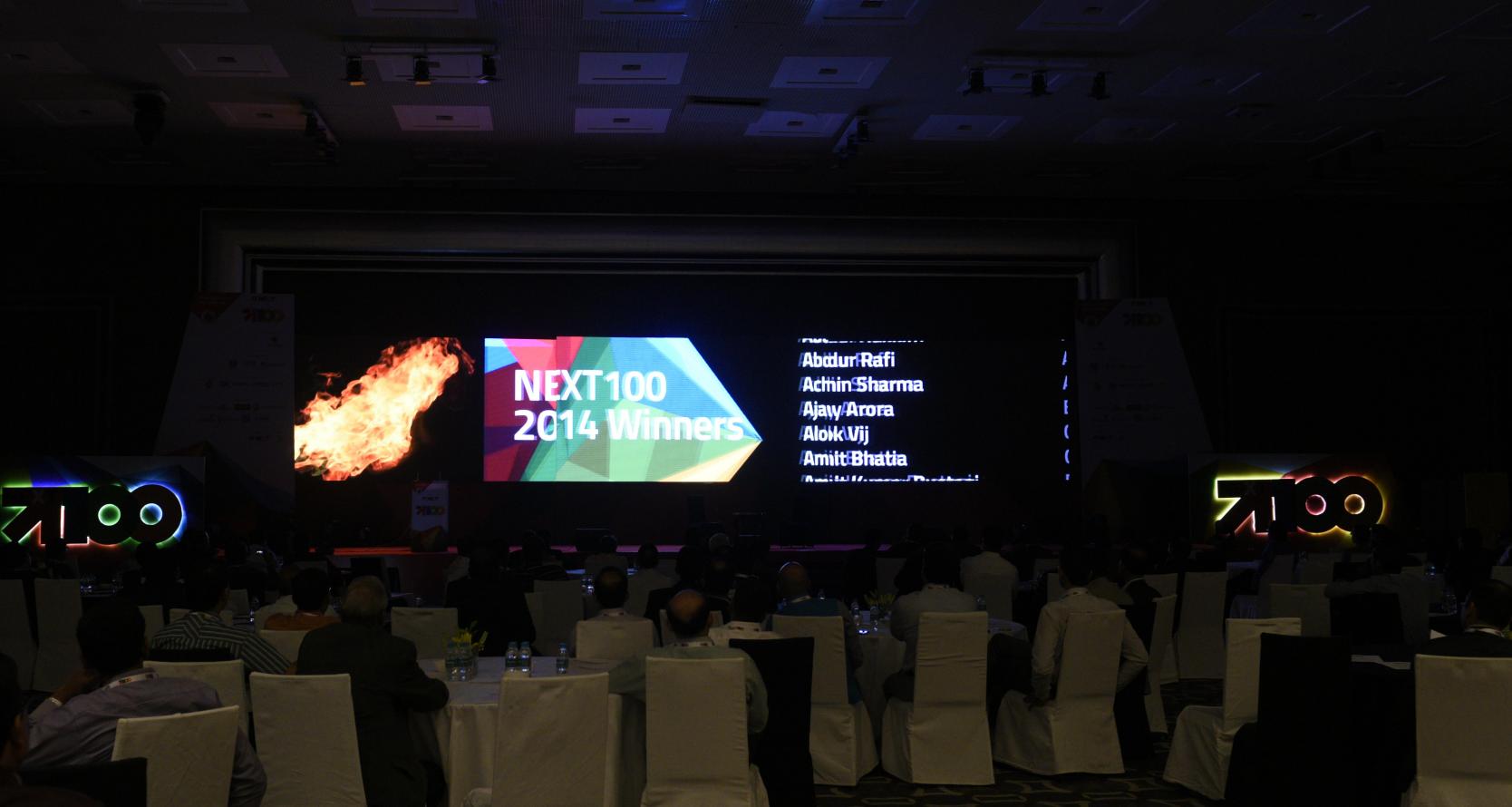 Winners of 2014 NEXT100 Awards have been announced! 
100 Winners felicitated at a glittering celebration held at Hyat Regency, Gurgoan. 
22 November 2014 was a momentous date for the Indian IT manager community as the winners of the NEXT100 awards for the year were announced then. ITNEXT celebrated this  landmark fifth year of the awards program  by getting all the previous 4 years winners and the jury to join in the celebrations.
This grand reunion featured many interactive engagements as well as addresses by various speakers. Speakers at the function included Prabal Chakraborty, Managing Director, Boston Scientific India; Devesh Rai, Corporate VP & Founding Team member, ShopClues.com and Dr. Pramath Raj Sinha, Managing Director, 9.9 Media.  
Awards also included music program by Ustad Nizamuddin Khan Niazi and  Fareed Hasan Khan, Yoga Workshop, Photography Workshop by Kinshuk Hora, Director - IT, GSK Consumer Healthcare and keynotes by various technology leaders.
Established in 2010, NEXT100 is an annual awards program instituted by IT NEXT magazine that aims to identify 100 experienced IT managers who have the skills, talent and spirit to become CIOs. It has now become India's most sought- after award by IT managers, aspiring to don the role of Chief Information Officers(CIOs).
As in the past years, the 2014 NEXT100 award winners have been selected through a gruelling three-stage selection process. The program started in mid-June with call for self nomination. This was followed by the administration of psycometric tests to all qualified applicants to identify personality traits and leadership styles. In the final stage, shortlisted candidates were personally interview by members of the jury panel.
While the selection criteria for the NEXT100 2014 awards were ratified by the jury members, the final list of award winners was generated through proprietary scoring model that assigns carefully calibrated weights to various factors, including educational qualifications, quality of work experience, jury interview scores and referee recommendations.
Click here to see names of  this year's winners