There ain't clear rules and best practices around DevOps, but organisations are trying it out and deriving benefits already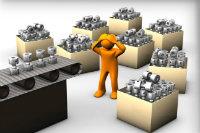 There are organisations that are leveraging this new trend to expedite software delivery by reducing dysfunctions arising out of development and operations silos. However, since the rules of the game are not well crafted as yet, organisations are practicing it in different styles and forms.
We spoke to IT managers and developers to know how they are exploiting it to their business benefit. Here is an account of a few stories on DevOps by organizations. 
Taking the DevOps journey
'We recently embarked on the DevOps journey and it's working and helping us to shrink the cycle time,' says MS Kiran, Director--Technology DevOps. Currently, the DevOps team consists of folks who have development and operations backgrounds. The team has a bunch of good programmers too and the team engages closely with the development team in understanding the requirement and implementing it at various environments, Kiran adds. 
Integration and automation
SAP Labs India has a DevOps platform that allows for developers and operations to collaborate on various projects. The crowd sourcing platform allows for individuals working across all SAP Labs locations to contribute to the development of diverse projects. The platform offers a standardised process to integrate employees of different skill sets into a single team for a particular project. This project works in line with the needs that DevOps aims to cater to. 
'It is aimed at harnessing the creative energy, enthusiasm, and technical skills of employees toward innovative work across all locations. It connects project sponsors, who want people to contribute to their projects; and project contributors, who are looking for interesting projects to work on,' says Jayanth Bagare, Product Owner, Strategic Engagements, SAP.
Steering clear of dysfunctions
The developer says that the lack of right resources in a crunch situation is a problem faced by many project and product managers. Developers also look to upgrade their skills or work on a new project. The DevOps initiative very well cements those gaps and dysfunctions between development and operations. For many organisations, this is just the beginning though.
Test running, chaussures, montres cardio gps et habits sports