The tsunami of real-time data and insights from intelligent systems can benefit industry sectors and businesses still oblivious of the real benefits of IoT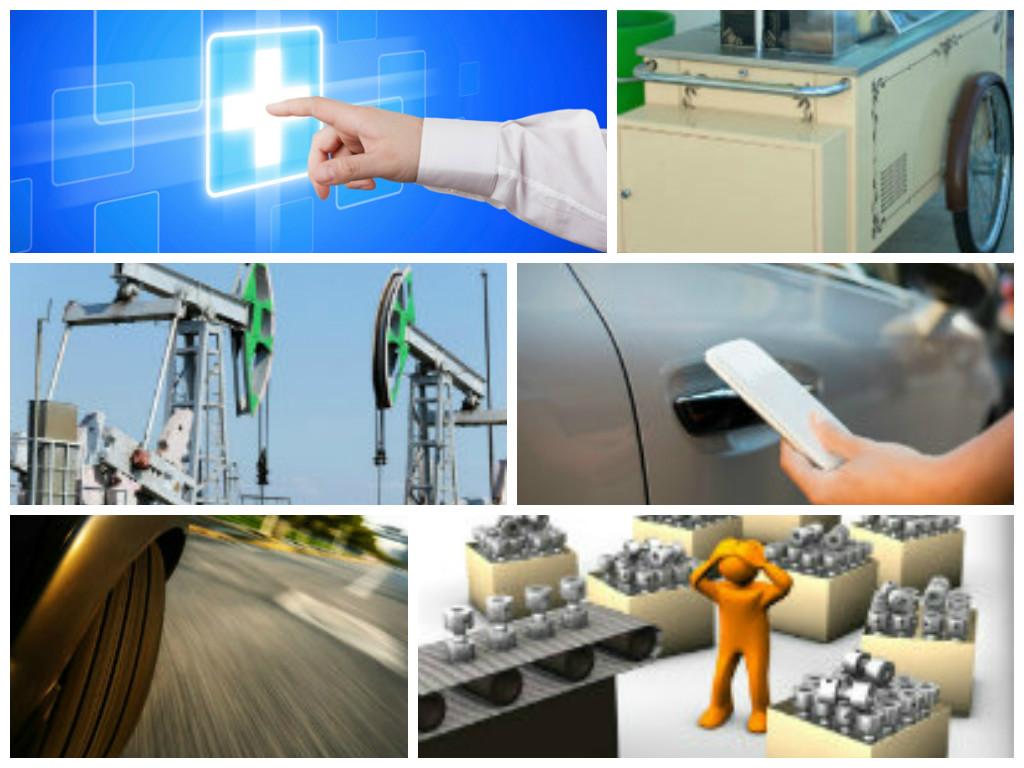 From monitoring of energy use with smart metering, freight tracking, intelligent transportation to remote diagnosis of illness, the technology has potential that can permeate beyond the benefits early adopters of M2M stand to gain.  
Because there are myths that businesses need to dispel and complexities involved around the technology, adoption of this technology on a scale will take time. However, businesses can surmount these hurdles as they start thinking innovatively. 
Connected cars
Imagine a radio taxi provider with a fleet of hundreds of cars on road monitoring all his taxis from a dashboard including vehicles' location, speed, condition of parts, weather in that area, etc. The benefits of these connected cars is about being able to respond to emergency situations, helping law enforcement agencies trace back your stolen car, and saving your money by detecting potential problems early. Plus, M2M enabled cars can also help generate real-time data on traffic congestion that others on road can benefit from by making informed decisions about parking areas, routes, etc. 
Cold Chain Tracking
An ice-cream cooler equipped with a sensor inside can monitor temperature, the inventory inside, etc and intimate the brand owner in real-time about product condition and inventory details. The technology can make a real difference to temperature-sensitive products like pharmaceutical drugs, foods, and vaccines by monitoring their humidity, temperature, etc. Today's products are more sophisticated and they travel more distance than ever before. Ensuring these sensitive products across the supply chain are unaffected is of utmost importance for businesses today. Sensors installed at containers and vehicles to track monitor and report back their status can greatly help manufacturers and distributors avoid financial losses due to damaged goods. 
Automatic meter reading
Automatic meter reading (AMR) or smart metering is one of the much talked about application of M2M technology.  Smart grid deployed at homes and offices can not only facilitate a sustainable future for all but can also empower users to make smart decisions on energy usage. AMR does away with the cost to have the meters read physically every time and send the information to users while helping power companies load balance as per the demand.
The technology can also help electricity networks by helping detect faults in lines in almost real-times.  Similarly water utilities and gas companies can benefit from remote monitoring of leaks. 
High value consignments
M2M can be a boon for high value consignments of goods like electronics. For such consignments, it's important to have a traceability system for the owners to check if the assets are intact from temperature fluctuations and theft, throughout the chain. Machines and sensors deployed at these vehicles and containers can help keep vigil throughout its distribution. 
Hospital
Emergency medical service for instance, can mount sensors to all its beds, movable ICUs, and other equipment to quickly locate them in time of emergency. These specialized beds are movable and hence may get moved out of the campus. Remote monitoring of patients is also another area that can benefit from machine to machine. 
Manufacturing
A product with the capability of storing how it's being used and sending it back to the owner can help a manufacturer improve its future generation of products.
Manufacturing companies can benefit from M2M by installing trackers on products which will help them locate objects quickly in the warehouse and check if products are tempered by anyone. M2M-enabled products can also provide for preventive maintenance before a product actually develops a snag. 
Intelligent Transportation
A distribution company of say milk can leverage insights on traffic status, weather, etc, collated from various sensors and machines installed at different locations across its chain. This can help the company stay competitive by steering clear of risks like theft, damage, delays, etc.  Embedded chips can also aid the distributor to track in real-time if the containers are intact and unopened, unaffected by fluctuations in temperature, etc throughout the journey. These data can also help the distributor learn from the ground issues and take corrective measures while staying competitive with intelligent decisions. 
Vending machine
Vending machines is a strong case for M2M. In fact automatic dispense of products is already in use in India. Connected vending being automatic saves time while providing real-time information for you to refill the machines as per the consumers' preferences. 
Construction Industry
Oil and gas and commercial construction sites involve huge labor and equipment cost. Remote monitoring of construction equipment is possible with M2M. Detecting faults early helps equipment owners go for preventive maintenance instead of the other way around. Construction equipment installed with machines can automatically send alerts about site noise, fuel, etc.
What business domain are you in? Are you planning to use M2M in near future? Let us know by commenting below.