People, product, prototype, process, and performance are the 5Ps of transformation journey.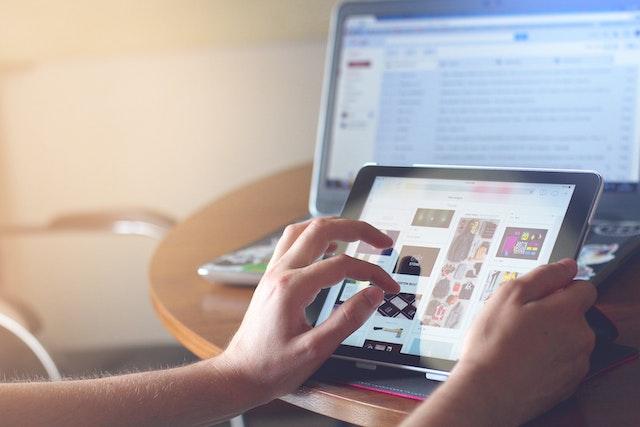 Any change that involves moving from the current state to the future state, or in other words transformation, includes people at the center of such a change.
In this fast-changing technological landscape, we are witnessing organizations at all scales and levels undertaking transformational journeys. Every organization today realizes the potential and prospect of innovation, speed, and scale. To outgrow the competition, one needs to keep evolving and offering better products, services, and solutions than ever before. This entails changes at various levels in the organization – technology, people, process, product, pricing, and performance. 
These changes lead to companies taking up more and more transformation programs. The core objective of these programs is for companies to improve their productivity, efficiency, automation, reporting, real-time data, decision-making, and faster go-to-market.
Transformation strategy
A well-defined transformation strategy is key before undertaking such an engagement. Such a strategy should involve the current state and how companies intend to move to a future-ready state. More importantly, companies should know what skills, capabilities, and organizational changes are needed to move to that future state. This transformation strategy should then lead to an effective tactical roadmap and detailed operational plan.
A transformation journey is always an experience-changing journey and multiple factors and facets come into play. These include the 5 P's - people, product, prototype, process, and performance. While each one of these five is important, they must balance each other out to produce a long-term, sustainable, and robust equilibrium for an Organization.
A company has to invest time, effort, money, and other resources to build these 5Ps that essentially form key pillars of any transformation journey.
Getting a buy-in: Any change that involves moving from the current state to the future state, or in other words transformation, includes people at the center of such a change. Hence, buy-in from People is so crucial to ensure they support such a transformation engagement. This may not be as easy as it sounds. When people are used to doing certain things in the same fashion for many years, having them shift or adapt to a new change may be a challenging undertaking. This requires building and delivering an
Organizational Change Management (OCM): Simply put, companies need to come up with communication, alignment, and messaging mechanisms to help people see the big picture while addressing any concerns or questions they may have. Thrusting a Transformation change on People seldom works. It is vital to convey to your workforce the key objectives, short-term and long-term benefits, and a clear roadmap so they see the same benefits as the Leadership team would.
Let's remember – when the transformation does complete, it is your "People" who will work and deliver for you using the new changes. Hence, for transformation to be successful, getting your people onboard with you will be the key. Also, note that not 100% of people may understand the benefits of Transformation right away. This is where communication, guiding, and enabling the workforce are so important.
Building the required skills and capabilities
Now that you have the Workforce understand the benefits of transformation and you are ready to embark on that journey, the next step is to "enable" your workforce. This involves having opportunities to build skills, capabilities, and talent, and providing training platforms for the workforce.
Some of the steps and methods to enable your workforce
I. Function and skillset mapping – Undertake an exercise to map your people based on the Functions/Groups/Departments they work in and the current skillsets they possess
II. Identify gaps/opportunities – With the mapping exercise above, identify what Gaps will arise when the transformation is complete. These gaps could include a lack of resources, lack of skillsets, knowledge, access to tools, etc.
III. Fitment mapping – Now that you have done the Function mapping and identified the gaps, the next stage includes identifying the resources that will have the highest impact or will be directly involved with the transformational changes. This is called "Fitment Mapping". If required, you can also assign Ratings on a scale of 1 to 100 to identify people in the highest impact bucket or category
IV. Building digital skills and capabilities – Devise various training opportunities for your workforce to acquire the required digital skillsets and capabilities. These include, but are not limited to –
User guides or digital online copies
Frequently asked questions (FAQs) guide
Instructor-led training classes
Virtual training classes
Open forum/all-hands call
Question and answer (Q&A) sessions
V. Training classes – Plan for both Instructor-led and Virtual training programs that will focus on specific digital skills, products, and processes. If you have a geographically diverse workforce and if you have the required resources to do so, such training programs can be conducted in multiple languages aimed at such a diverse workforce
VI. Flight simulator – If possible, build a Flight Simulator environment where People can practice and simulate various scenarios, and situations, and get real-time first-hand experience with the new system, tool, or technology. This will help build confidence in your People by getting them to know the new or future-state environment a little better
VII. Subject champions/subject matter experts – Within the group, identify the individuals/teams that can act as go-to persons/team for the rest of the people to get more insights into the system, tool, or technology
VIII. Feedback mechanism – Build a Feedback mechanism where People can anonymously rate the new system, tool, or technology and provide any insight or feedback. Encourage both positive as well as constructive criticism as both are required to know and judge how the transformation is being perceived. This will help you act on areas where further improvements are needed.
Lastly, companies should encourage a culture where continuous improvements are seen positively and the ones that warrant changes are adapted and implemented for companies to be more productive and efficient in the long run given the resources at the company's disposal and within the boundaries of the defined transformation charter.
- The writer of this article is a Project Director at Infor and was honored with the Next 100 2022 award.