To propel the next stage of innovation, enterprises must leverage scalable and sustainable digital technologies effectively.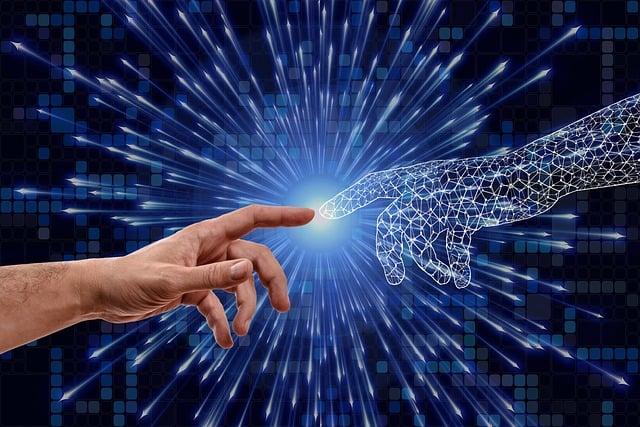 CIOs need to focus on a range of organizational areas for innovation such as diversifying business models through meaningful partnerships and adopting new digital platforms for better integration with business value chain.
While many enterprises have embraced digital technologies to survive the last three years, enterprises across all sectors are facing even more challenges in the post-pandemic world such as economic uncertainty, fierce global competition from online players, supply chain constraints that require dynamic handling of partners, higher costs of customer acquisition and increasing focus on sustainability. Enterprises need to have leaders who can take their organizations to thrive in the post-pandemic era by addressing these challenges through scalable and sustainable digital technology adoption.  
A top priority for the leader in today's world hence the need to accurately sense the changes in their environment in the post-pandemic world, including potential shifts in technology, competition, and customers, and then determine the strategic areas for the next phase of innovation.  For example, consumer habits have been transformed substantially during the last three years of the Covid-19 pandemic, and digitally connecting and engaging customers is to be prioritized with better service quality, reliability, and security. The pandemic and the ongoing war have brought an imbalance in the demand and supply of goods and services and there is a compelling need for companies to embrace technology-led supply chain management solutions to proactively handle these challenges.  Hybrid work models that were initially experimented with during the pandemic are likely to stay and enterprises need to invest in a wide range of technologies that enable agile ways of working, increase workforce productivity, and enhance employee satisfaction.
Digital-driven new opportunities
The pandemic era has opened wholly new opportunities for enterprises to embrace digital technologies for business model innovation. Leaders such as CIOs traditionally were tasked to focus on automating and improving the processes of an existing business. Today, enterprise leaders require the ability to challenge assumptions of the past and reimagine and reinvent that business itself.   Enterprise leaders' ability to co-create and drive an enterprise digital vision that is clear and meaningful for the post-pandemic era is critical.   Leaders need to focus on a range of organizational areas for innovation such as diversifying business models through meaningful partnerships and adopting new digital platforms for better integration with business value chain partners and to achieve sustainability goals.
Another important area is to capitalize on artificial intelligence and data analytics to sense new customer-centric trends and enhance data-driven decision-making.  As per IDC, 75% of large Asia Pacific enterprises will rely on AI-infused processes to enhance asset efficiency, streamline supply chains, and improve product quality across diverse and distributed environments by 2026. Traditionally, research and development and testing ideas were expensive and done by a few in the organization in isolation.  
Today, digital technologies enable experimentation and continuous testing through technologies ranging from predictive analytics to simulation to 3D printing which was inconceivable in the past. Such prototypes can be built rapidly at a fractional cost and ideas tested quickly with end-user communities. Technologies such as the digital twin, which is a virtual representation of a physical system enable more affordable and effective research and design of products, with a lot of insights created about the likely performance outcomes.
Balancing innovation with governance
Enterprise leaders need to be natural collaborators who proactively connect with stakeholders and partners for innovative digital business ideas and opportunities. Allowing the employees to generate their ideas by establishing cross-functional teams and fostering digital innovation is equally important.   Leaders should take risks in this context and be smart about managing risks and open the door to new possibilities, new markets, and new partnerships.  To facilitate such collaboration effectively across an enterprise, there is a need to balance innovation with good governance.  
Digital governance plays an important role in supporting organizational change, enabling collaborative communications across organizational boundaries, and building a shared digital decision-making culture of an organization. Governing this transformation requires leaders to determine the issues and challenges relating to the identification, prioritization, and implementation of new digital projects, and stipulate new policies and roles within and outside the organizations to manage these projects effectively.    Leaders also need to be held accountable for addressing new ethical concerns arising from the dark side of digital innovation such as the unethical use of customer data. Enterprises hence need to put in place plans to equip leaders with the judgment and skills to make ethical decisions in complex business situations, by understanding and demonstrating the sound business principles, needs, and goals of different stakeholders and various government regulations.
Successful digital transformation starts from the senior management and digital transformation is inherently cross-functional that requires new leadership practices to drive innovation, engage employees and transform the organization. To successfully transition to the post-pandemic era, enterprises need to find, nurture, and retain leaders and senior managers with the right leadership attributes and digital skillsets. Training organizations could play a critical role here.  For example, business schools across the Asia Pacific should accelerate collaborations with industry to align curriculum with the needs of the post-pandemic world and undertake more enterprise transformation projects and industry internships giving opportunity for students to enhance their leadership attributes and develop relevant practices for the future workplace.  
 ==========
- Dr Karippur Nanda Kumar works as Professor of Information Technology at SP Jain School of Global Management, Singapore. Dr Kumar is responsible for teaching, applied business research and industry collaborations in the areas of Technology Management, Digital Business and Consulting across SP Jain  campuses in Dubai, Mumbai, Singapore and Sydney.   Dr Kumar is actively involved in applied research in areas such as Digital Leadership, Enterprise Digital Transformation, Digital Supply Networks and Innovation Management.   In 2018, Dr Kumar has been conferred as a Fellow of the Singapore Computer Society for outstanding contributions and the advancement of the tech profession.