The IT industry, which has been struggling with decreased IT spending because of the global slowdown and macroeconomic trends, has high hopes for the budget.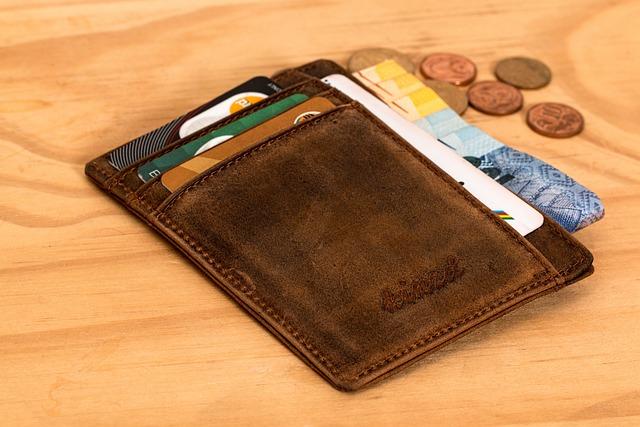 On February 1, 2023, the Indian government is scheduled to deliver its budget for FY2023–24. 2022 was a challenging year that was also spectacular in many ways. While the pandemic's consequences are still being felt, digital has taken center stage. The IT industry, which has been struggling with decreased IT spending because of the global slowdown and macroeconomic trends, has high hopes for the budget.
The sector is expecting incentives for promoting cloud adoption across sectors and industries as the majority of firms continue to use the cloud and emerging technologies for growth. There are also challenges around finding and retaining quality engineering talent, strengthening R&D, improve industry-academia collaboration that needed strong attention. "The budget should focus on three pertinent aspects. Firstly, increase infrastructure expenditures in digital technologies, since technological investments are thought to have a multiplier effect on the economy. Secondly, increase spending on R&D to foster innovation and tap into the amazing engineering talent that we have in the country. Finally, enhance the focus on sustainability as climate change requires urgent attention and action and requires all of us, as individuals, organizations, and the government to pull together, utilizing environmentally sustainable technology," says Ramanujam Komanduri, Country Manager, Pure Storage India.
There are also specialized tech startups that are looking for more policy reforms. "Over the past year, the Indian drone manufacturing industry has flourished due to various policy reforms and schemes like the INR 120 crore PLI scheme for drones and drone components. This year, we expect dedicated incentives for drone service startups. For B2B drone operations to reach their maximum potential in 2023, restructuring the PLI scheme is the need of the hour. Apart from drone manufacturing, benefits to the drone services sector are necessary for the success of Drone-As-A-Service (DrAAS) under Drone Shakti. Incentivizing the drone service sector impacts high-skilled employment in the country," says Vipul Singh, CEO, and Co-Founder, of AEREO.
According to Puneet Gupta, vice president & managing director, of NetApp India/SAARC, there is a strong need for the government to focus on incentivizing the use of cloud services and deep tech like AI and blockchain across industries. In 2023 and beyond, upskilling talent in an environment driven by technology will be mission critical. "The government has made great strides towards this, through the Skill India program. In this Union Budget, it would be good to see more investments and programs in upskilling, as this is an important factor towards achieving the collective Digital India dream of our nation," emphasizes Puneet.
With the rise of new-age technologies such as artificial intelligence and the proliferation of internet access all across India, it is an opportune time for India to invest in new-age digital technology. "The budget must consider investments in state-of-the-art incubation centers which can digitally transform ideas from all over India into sustainable businesses of today and giant corporations of tomorrow. Simultaneous investment in human capital to use these technologies is paramount. The budget must include measures that can help better industry-academia connect to make 'India' a hotbed of technology innovation and digital transformation services for the world," recommends Kunal Nagarkatti, Chief Executive Officer, Clover Infotech.
Agrees Ashish Rai, Vice Chairman, and President, of Aurionpro Solutions."From the standpoint of specific technology areas to focus on, if I had to pick one area where India must focus efforts, it has to be Artificial Intelligence (AI), where the difference between the AI-haves and have-nots will likely be stark. Considering India's long-term progress and security, Indian industry and government institutions must focus intensely on taking a leadership position in building and deploying AI on a global scale. A well-thought-out initiative that provides an enabling policy framework, as well as industry incentives in this area, would be very welcome," he states.
The union budget for 2023 is the last full budget before the current administration's five-year tenure ends in 2024. Therefore, the industry also expects increased allocations for continuing the reforms of the last few years like PLI as well as Infrastructure projects.
"The last budget announced a big bang 35% increase in CAPEX spend. However, 2 contrasting forces will be at play this year. Firstly, private sector gross fixed capital formation has picked up, thereby reducing the need for heightened CAPEX spend from the government to sustain growth. Secondly, with parliamentary elections due next year, now the stage is set for expediting project completion. Therefore, while the govt spend on infrastructure is likely to be significant, it is unlikely to match the growth seen in the last budget. Moreover, it would be interesting to check if the government makes a systemic departure from allocation or input- based budgeting for Infrastructure to a more outcome-based budgeting implying aggressive digital performance monitoring through the PM Gati Shakti platform. Digital transformation can open new avenues of cost efficiency, on-time project completion, and project planning which would deliver faster and higher quality Infrastructure at much lesser costs," says Abheet Dwivedi, Senior Director, Infra and PSU, Moglix.
Another area of concern for the industry is the growing shortage of talent, especially in the cybersecurity domain,
"Cyberattacks are increasing in terms of scale and complexity, making it one of the biggest threats enterprises face today. Amidst this, there is an urgent need to build a talent pool that is equipped to handle new-age sophisticated attacks. It would be welcome if the Union Budget places a focus on bridging the cybersecurity skills gap and increasing awareness around the same. We are hopeful that the government will take cognizance of this, and increase spending on skilling and training initiatives. In the long run, this will help create employment opportunities, as well as build defenses against threat attackers," says Sunil Sharma, managing director - sales, Sophos India and SAARC.