Top 6 compliance requirements every startup should meet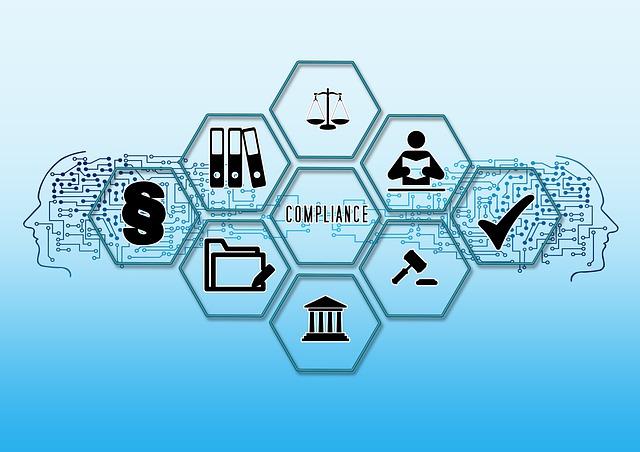 India owns the third-largest startup ecosystem in the world, valued at $340.79 billion. With a YoY growth rate of 15% since 2018, the country is home to 75,000 startups and 107 unicorns as of 2022. More than 80 startups register with the government daily, spreading across 56 sectors and 635 districts.
The Indian government has introduced several business-friendly initiatives like the 'Make in India' campaign and the 'Startup India' program to support the world's fastest-growing startup ecosystem. Emerging startups can earn recognition by registering online and avail of incentives and economic benefits such as tax exemption to boost their businesses. However, the Department for Promotion of Industry and Internal Trade (DPIIT) will only acknowledge entrepreneurship if it complies with the legal and statutory regulations of the land. Businesses not adhering to the laws may get hefty penalties and even imprisonment for entrepreneurs responsible for operational activities. Moreover, non-compliance can deface the company's public image, repel the customer base with the anticipation of fraudulence, negatively influence employee morale, and impair the overall business performance.
Here are the top 6 compliance requirements every startup should meet to avoid criminal charges and promote company growth.
Business-specific statutory framework
India identifies business entities as one of the four primary structures— One-person Company, Private Limited Company, Partnership Firm, or Limited Liability Partnership. Accordingly, the enterprise should abide by the regulations defined in the Companies Act 2013, Partnership Act 1932, or Limited Liability Partnership Act 2008.
Startups desiring to register with the government must decide on their operational format and conform to the corresponding rules. They must incorporate legal compliance from inception and adhere to the registration procedure inextricably. Professional assistance can ease the process, and mentorship from industry experts may help establish a legitimate internal culture like minimum wages, maternity leaves, employee protection, and worker satisfaction and well-being.
Company mandates and licenses
Some entrepreneurs require industry-specific licenses that do not apply to other businesses. For example, a food joint or restaurant needs Food Safety License and must satisfy the Prevention of Food Adulteration Law that a footwear business shouldn't. Similarly, registered companies must follow mandatory compliances regarding board meetings, annual general meetings, auditor appointments, director's reports, maintaining financial statements and books of accounts, and filling in relevant forms that establish them to be lawful. Transparency in business operations and law-binding governance build credibility among stakeholders and ensure increased efficiency.
Taxation compliances
Startups registering with the startup India program enjoy tax exemptions and financial benefits to promote their growth. Initially, they can avail of exemptions on long-term capital gains, investments above their fair market value, tax holidays, and 100% tax rebates on their profits for three years out of the first ten years of their incorporation. Filling out Income Tax Returns, Tax Audit Reports, TDS Returns, and Assessments of Tax Liability under the Income Tax Act 1961 align the company with the country's economic regulations. Moreover, the business should submit monthly, quarterly, and annual GST returns under the GST Act 2017 to remain functional.
Intellectual Property Rights (IPR) compliances
Startups rely on strategic innovation, creativity, and unique business models to penetrate the market with valuable products, services, or processes. Their assets may secure Copyrights, Trademarks, or Patents to prevent illicit use. The Startups Intellectual Property Protection (SIPP) scheme launched by the Government of India enables entrepreneurs to file applications for IPR through registered coordinators by paying appropriate statutory fees. The initiative led by National Research Development Corporation provides general advice on preserving IPR, disposes of IP applications for original designs and products, appears at hearings on behalf of startups, and contests opposition by breaching parties if necessary.
Compliances for employee protection
India's business framework involves Acts and regulations like Employee Provident Fund Scheme 1952, Maternity Benefit Act 1961, the Minimum Wages Act 1948, the Contract Labour (Regulation & Abolition) Act 1970, Trade Union Act 1926, etc., to safeguard labours against exploitative practices and facilitate employee well-being. Startups must protect workers against workplace abuses, sexual harassment, corruption, layoffs, and financial malpractices to comply with the legalities. Moreover, they must document contractual obligations between the parties in legally-binding formats to establish the lawful functioning of the company and its stakeholders.
Cybersecurity compliances
In the digital era, every startup thrives online and executes consumer interaction virtually. Cloud-based business operations or the internal digital infrastructure of a company may suffer from security concerns, cyber attacks, and data breaches. The COVID-19 pandemic-related remote working witnessed a 75% spike in daily cybercrime, with 55% data leakage, 51% phishing emails, and 35% ransomware attacks. Small and medium-sized businesses (SMBs) are increasingly vulnerable to cyberterrorism due to their laxity in adopting security policies. Breaches of Personally Identifiable Information (PII), financial information, or Protected Health Information (PHI) can cost the organisation's reputation and financial loss.
Moreover, poor cybersecurity governance and mishandling of consumer databases can be penalised under the Consumer Protection Act 2019 and the Information Technology Act 2000. Startups that fail to comply with cybersecurity regulations and lack consumer protection policies encounter hefty financial penalties from authorities. For example, HIPAA charges $100 to $50,000 per violation of security norms, while Payment Card Industry Data Security Standard (PCI-DSS) penalises the organisation with monthly fines between $5,000 to $100,000.
Thus, businesses must deploy a robust digital security framework to preserve sensitive information's confidentiality, Integrity, and Availability (CIA).  A comprehensive cybersecurity foundation identifies tech support fraud, theft attempts, social engineering attacks, malware, and other sophisticated threats. It promotes operational efficiency, prevents fines and penalties, protects confidential data, and helps gain consumer trust.
Integrated data protection platforms that automatically collect thousands of data points of processes, policies, people, assets, and vendors in a unified interface provide complete control over the company's security program and increased visibility to compliance status.  They help businesses identify potential vulnerabilities and combat sophisticated cyber threats with zero hassle and delays. Most importantly, these platforms automate compliance with data security standards of SOC2, ISO 27001, PCI-DSS, HIPAA, NYDFS, GDPR, etc., and protect intellectual properties with systematic risk governance approaches.
Final words
Startups making blunders complying with statutory requirements end up crashing with heavy financial punishment. Though the regulations can be overwhelming, over 14,000 entrepreneurs earned recognition in fiscal 2022 with investments up to $3.5 billion across 130 deals. Abiding company mandates, taxation and licensing compliances, IPR protection, employee well-being, and cybersecurity governance help startups to facilitate seamless performance, enjoy government benefits, and gain consumer trust and confidence.
- The author is CEO & Founder, SOCLY.io