Marketing teams are leveraging the use of new-age technology – salesforce marketing automation for seamless execution of marketing campaigns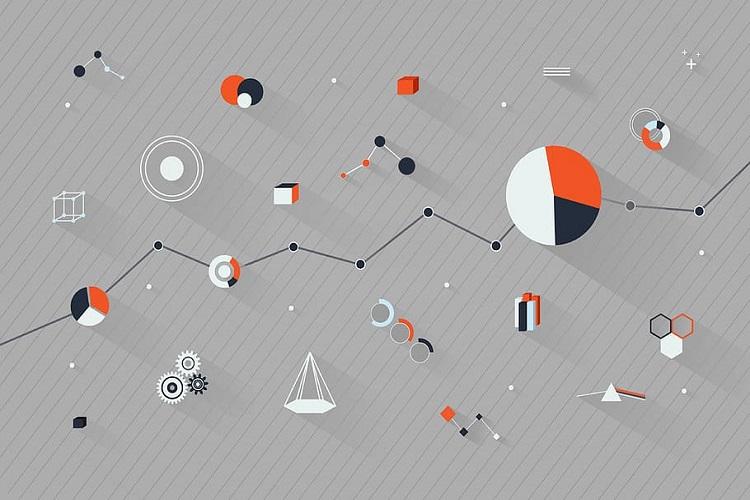 The present world of business is transforming with the advancements and adoption in technology. Customer journey and the way they interact with a brand has also been transformed like never before. The brands are targeting customers, providing personalized experiences based on their requirements.
The customers are overloaded with marketing messages on different channels. Developing a message tailored to specific customer data is challenging. In such a scenario, brands need to create marketing campaigns that stand out in the market. The marketing teams are utilizing digital channels to create ideas that are innovative and enticing for the customers. There is no denial of the fact that executing day-to-day marketing campaigns according to the customers' dynamic behavior and preferences involves several challenges.
To focus on the bigger picture, marketing teams are leveraging the use of new-age technology – salesforce marketing automation for seamless execution of marketing campaigns. It automates processes that makes the sales team directly approach prospective customers through a combination of tactics. Before moving forward, it is imperative to understand what 'salesforce marketing automation' is all about?
In today's competitive world of business, every brand has to be omni-directional in the planning and execution of marketing campaigns. Salesforce marketing automation is a technology that automates the management of multiple marketing activities and multifunctional campaigns. It simplifies the targeting of potential customers with automated messages across various digital platforms – email, web, and social. Additionally, it automates the process of sending messages by using custom-built templates.
How does salesforce marketing automation help in business growth?
Salesforce marketing automation is becoming widely popular among sales and marketing departments. Lead generation is one of the topmost priorities for the sales team and it has become an extremely essential step in growing businesses. By automating the important marketing processes and campaigns, it saves the time of the sales team and lets them focus on the overall strategy of handling leads and enhancing customer experience. The salesforce marketing automation software is designed for business scalability. By using a strategic set of tools, it simplifies the complex and time-consuming responsibilities by effectively handling repetitive tasks and reducing human error.
How is salesforce marketing automation valuable?
Salesforce marketing automation is one of the most marketable and profitable platforms for business growth. Companies offering breakthrough services and products need an exhaustive platform for targeting customers. Additionally, the widespread adoption of digital channels makes the cloud-based platform more functional.
Customer Acquisition
Every business needs customers to survive, grow and sustain. In previous times, sales executives used to rely on cold calling and emailing for reaching out to customers. But strong internet presence has transformed the process of lead generation. Salesforce strategically generates leads, qualifies, manages and sends them to the sales team. It uses behavioral details of the customers that help the marketing teams in analyzing their interests and purchase behavior. It brings together information of customers from website visits, downloads, and social media activities to automate lead qualification. 
Monitoring progress of marketing campaign
Salesforce marketing automation gathers essential customer data that can be monitored and measured. The proper implementation of marketing automation helps in tracking the progress of the campaign. By identifying critical sales data, it defines KPIs (key performance indicators) that makes the marketing automation process measurable. Furthermore, the dashboard helps in monitoring monthly targets, marketing performance, pipelines to understand the real leads and those under development.
Improves marketing strategy
Marketing automation works beyond automating lead generation process. Based on customer data and behavior, the sales and marketing teams establish clear objectives post understanding the customer's purchase cycle. Additionally, the marketing executives are able to measure the effectiveness of the touchpoints that are set by the teams for customer acquisition. This further allows the brands to analyze their overall campaign performance and efficacy. It further removes the guesswork in deciding the touchpoints and formulating an important business marketing strategy.
Improves marketing ROI
Automating the marketing processes removes manual intervention to plan and send emails and messages. This saves the time of the team and lets them focus on other tasks such as analyzing the important customer data and tweaking marketing plans according to the campaign performance. An automated strategy helps in making the team focus on those factors that drive revenue and improve ROI, alongside growing the business.
The success of the campaigns depends upon personalizing marketing messages for customers. The effective implementation of marketing automation transforms lead generation and nurturing. It comprehensively works in customer acquisition, conversion, and retention that ultimately leads to increased sales and sustained business growth.
The author is Global CRO at Codleo Consulting