The fintech major earmarks a $200 million total Capex commitment in DC.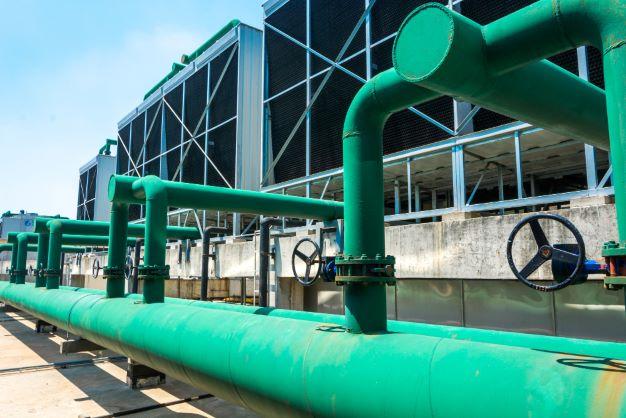 PhonePe, a fintech platform, launched its first green data center in India using Dell Technology and NTT technologies solutions. The 4.8-megawatt facility is located at Mahape, Navi Mumbai occupies 13,740 sqft, and is built and designed with cooling technologies such as Direct Contact Liquid Cooling (DCLC) and Liquid Immersion Cooling (LIC).  
According to the company, the new data center would enable it to strengthen data security, consume less energy, streamline operations, develop environmentally friendly and productive infrastructure, and make better use of cloud and automation.
The facility will help PhonePe effectively control the data needs of its users and prepare them for potential workloads. According to the company, the facility will use less energy, which will drastically reduce the company's carbon footprint. PhonePe anticipates that it will be able to save more than 25% on power due to the smart cooling technology.
The liquid cooling project's realization, according to the PhonePe, took 18 to 24 months. It claims that a contemporary DC with air cooling typically has a Power use effectiveness (PUE) of roughly 1.6. PUE can be lowered to 1.3 using Liquid Immersion Cooling (LIC) technology. PhonePe anticipates that its investment in liquid cooling technology will pay for itself within 24 months thanks to reduced energy costs and denser server deployment.
 "At PhonePe, we are driven by using technology to offer every Indian an equal opportunity to unlock the flow of money and provide them access to financial services. This data center will not only help in further seamlessly scaling our business but also help in reducing our carbon footprint," says Burzin Engineer, Co-founder and Chief Reliability Officer, PhonePe in a press statement.
Currently, PhonePe operates 4 data centers in India with a combined capacity of about 12 MW. It has invested $150 million in CAPEX in DC and it intends to invest an additional $50 million over the following two years.
Witnessing rapid growth
Globally, the green data centre industry is expanding quickly as businesses seek environmentally friendly ways to increase efficiency, generate long-term savings, and boost ROI. Demand is also being fueled by an increase in data centre CO2 emissions, bills, and electricity use.
ICRA (Investment Information and Credit Rating Agency of India) expects that the Indian data centres (DC) business is expanding steadily, with large hyper-scalers like Amazon Web Services, Google, Microsoft, Facebook, IBM, Uber, Dropbox, etc. being the main drivers. In total, 3900-4100 MW of capacity with investments totaling Rs. 1.05 - 1.20 lakh crore are anticipated to be added during the next five years.
Reliable data centers are essential given the rapid increase in internet-connected devices and the global shift to digital life. A rise in rack capacity utilization and the ramp-up of new data centers are predicted to help the industry's revenues expand at a compound annual growth rate (CAGR) of about 18–19% during the financial year 2022–2024, according to the ICRA study.
Image source: Freepik