With digitization proliferating to the grassroots levels, India is seeing a huge data explosion, creating demand for data center services among India's businesses.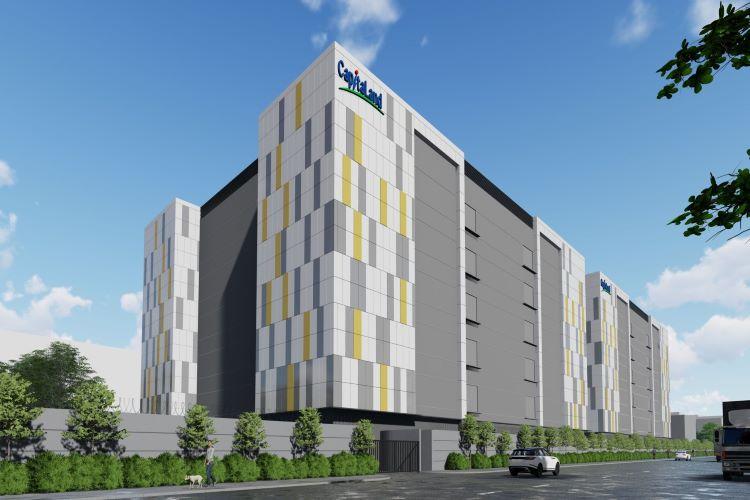 CapitaLand, which has its stronghold over the APAC and European data center market, has entered the Indian market with some differentiated plans. The group has been present in India since 2005 through Ascendas, the pioneers of IT Parks in India.
With India's regulatory requirement for data localization giving a huge disruptive boost to the local data center market, CapitaLand is now set to play a major role in catering to the data center market requirements of Hyperscale and Large Enterprises in the country.
CIO&Leader spoke with Surajit Chatterjee, MD, CapitaLand India, Data Center Group to understand his company's ambitious plan behind setting up multiple Data Centers Pan India and further shed some light on the industry trends.
How do you see India's data localization/residency rules, and how has that influenced your decision to enter India?
India will be the next Data center hub after Singapore in the APAC region. States are adopting the central government Initiatives as a part of the Digital India campaign. To attract investment in their regions and boost the economy, several states have created packages of Data center-based incentives, taking cues from development agencies globally.
Other factors that work in favor of Data Center Operators like CapitaLand are:
Govt of India's mandate for storage of personal data of all its citizens within the country's boundaries.
RBI issued a directive to all payment companies in India to store data locally
The government's Digital initiatives like GST, Payment gateways, online transactions, citizen interphase, etc. are empowering underline digital infrastructure.
5G rollout and Low Earth Orbit satellite will create more data per device, fueling Data Center demand.
Please comment on India's Data Center policy and CapitaLand's stance on the same.
We have seen states like Uttar Pradesh, Tamil Nadu, Andhra Pradesh have already come up with DC Policies:
The significant benefits these policies rolled out for Data Centre operators are:
Stamp duty Exemption
Parking waive
Electricity duty exemption
GST refund over the investment period
Subsidy on power tariff
Suitable land parcel at concessional rates
100% renewable energy in safe locations- security, power, and network 
At CapitaLand Data Centre, we are constantly contributing by sharing our feedback and our unique design suggestions to the authorities through various advisory boards so that it helps address the concerns of all the Data Centre operators in the country. Our Global hyper-scale DC implementation experience comes in handy while making these suggestions.
We support the government in these initiatives and welcome policies that will simplify and fast-track the Data Center build and related approvals/permissions.
Data Centers are not a new market. What will differentiate CapitaLand's Data Centers, as it is a late entrant?
In my opinion, we have entered India at just the right time. We have done our due diligence and have chalked out a very strategic roadmap for India. Over the next few years, you would see substantial Investment from the group to fulfill our vision "To be a leading Indian Data Centre Organization that empowers customers through high-quality products and services." We will provide world-class Managed Colocation and Operational Excellence capabilities leveraging our Global expertise.
We have an experienced and high-performing team in place, subject matter experts with proven data centre experience.
Other factors that work in our favor are:
We are backed by a highly profitable group
Global Expertise in Data Centre Operational Capabilities
Greenfield State of the art DCs on prime location
Superior build quality with Certifications.
Long term investment vision
Sustainability is at the core of everything we do.
Customer experience will be our key differentiator.
What will be CapitaLand USPs in Data Center offerings?
CapitaLand has been operating Data Centers worldwide and has learned with experience to maintain operational excellence in planning, implementation, maintenance, and other day-to-day DC operations. Our Data Centers are built for resilience, efficiency, security, and availability. Some crucial benefits of our well-defined SOP and the operational process are: -
Reduced risk, Improved safety, Environmental sustainability, and Increased availability.
It ensures compliance with corporate governance and Local codes.
Allows us to improve sustainability in operations continuously.
Ensures that the services provided to our customers always meet their desired requirements.
All services offerings will be with SLA-driven services delivery, Preemptive support, and Customer-centricity.
Our Data Center USPs will be: -
Dedicated Data Center building with multiple physical security layers.
Power elasticity of each floor/Rack
Built-to-suit wholesale colocation
Customized, Pay per use power options
Network Connectivity from multiple Diverse Fiber paths
Carrier-neutral facility to ensure high network reliability
International Connectivity Redundancy and redundant MMR
Partnering with Telcos for Local Loop connectivity
Centralized Building Management System (BMS)
Customers can monitor their infrastructure, tickets via a centralized portal
And Finally, Operational Capability and world-class customer experience
What is CapitaLand Go to Market Customer Segments
CapitaLand Data Center's objective is to drive 70%-80% revenue stream through the Hyperscale and Wholesale segment and 20%-30% revenue stream through the large enterprise segment.
Hyperscale customers are mostly Cloud Services Companies that provides on-demand computing services available to both individuals and companies (IaaS, PaaS, and SaaS)
Wholesale for us is Content players and OTT Platforms and local Local ISP's Companies providing individuals and other companies access to the Internet and other related services such as Web site building and virtual hosting.
Another important segment is Large Enterprise, including verticals like BFSI, Manufacturing, IT-ITES, E-commerce & Retail, Pharmaceuticals, and Healthcare.
What are the additional services you provide on top of the infrastructure?
We have a very well-defined services portfolio based on four pillars -SAFE, i.e., Security / Automation / Flexibility and Efficiency.
We will offer:
Managed Colocation: Dedicated Cluster of Racks in colocation space with Pay per use power configuration.
Build to Suit: wholesale colocation
Cage Set up: offers dedicated lockable colocation space with a secure steel cage.
Cross Connects/Cloud Connects Wide range of X Connect services for future needs.
WAR Seats: Offer modern office space which is near the Data Center area.
Remote Hand Support: Take overall routine technical and infrastructure management tasks for high availability Data Centers.
What about the Physical security of the Data Center Building?
We give the highest priority to the physical safety of our DC buildings; our Data Centers will be Certified by Global agencies on multiple parameters.
Perimeter Security with Surveillance and Multi-Layered Security
Dedicated 3m High Anti-climb Perimeter Wall
K4 Rising Crash Barrier
Separate Entrance for Vehicles
24/7 Manned Security Control Room
Full Authentication & Access Policy Control
X-Ray scanning of bags, parcels
Anti-tailgating Turnstiles
24/7 CCTV system with perimeter monitoring
Similarly, there will be 8 layers of physical security controls in
Reception area,
Two Factor Authentication and Mantrap to Lift Lobby.
Lift Access Control System
Mantrap for Data Floor Entry
Secured Data Center Hall with
Biometric access control
Server hall Entry - separated from normal facility functions and circulation
Mantrap for shipping/receiving access
What are your expansion plans?
We are thrilled to announce the completion of the land acquisition of our first Datacenter project in Navi Mumbai (Airoli) with a capacity of 90 MW. This major milestone now paves the way for the construction of the BTS option for Hyperscalers & Managed Colocation for Large Enterprises. The state of the art and fully fitted data center campus is christened, "CapitaLand India's DC, Navi Mumbai 1".
Acquiring a suitable land parcel is the first and the most critical milestone for a Data Center operator, as it sets us on a path to provide world-class services to our customers. We would also be focusing on completing the acquisition of Land Parcels in Chennai, Hyderabad, Bangalore, and Noida to fulfill our vision of having a strong DC footprint in India. Our Data Centers will be built for resilience, efficiency, security, and availability.