India's retail industry is close to $1T and witnessing several interesting shifts like premiumization, move towards fresh, reignition of retro habits, increase in customer trust in ecommerce and demand for 10 minutes delivery.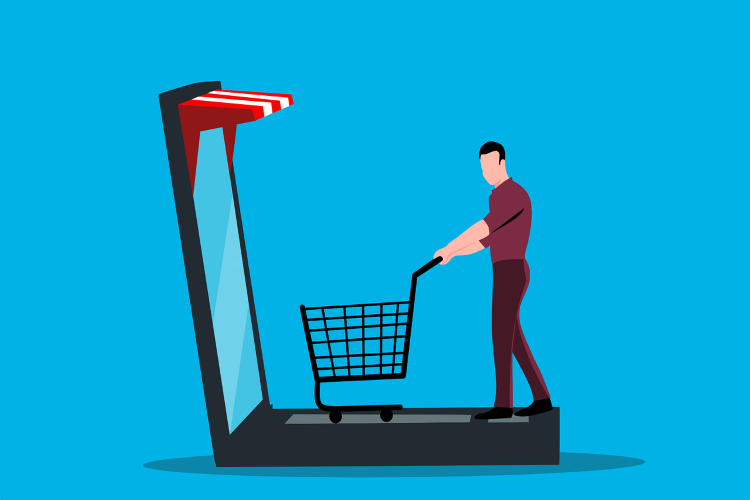 India's retail industry is close to $1T and witnessing several interesting shifts like premiumization, move towards fresh, reignition of retro habits, increase in customer trust in ecommerce and demand for 10 minutes delivery. Some of these were secular trends and others benefited from the Covid tailwind. The old-world order of organized retail, power of shelf space, importance of location and scale are all up for toss. Technology-led disruption has been at the center of each of these changes. Following are seven changes that have grabbed my attention:
Omni-channel retail – Offline going online and online going offline. While regulations differentiate between retail and ecommerce companies, consumers don't. If you are an offline brand/ retailer, you can't survive without an online experience. Retailers who make these experiences seamless will come out as winners. You see a product on the website, connect with the store which has the inventory, do a video call with the store rep, go and try it out at the store, get some customization done and have it delivered to your home. Conversely, if you are an online first brand, offline presence after a certain online scale will become increasingly important in multi-brand/ exclusive-brand outlets. Going offline from day one is expensive since distributors will want credit, retailers will not carry products on their shelves and consumers will not pick them up. Once the brand is established, several of these challenges are taken care of, allowing new age brands to get access to a much larger market. These companies can further redefine the offline experience with lower inventory, smaller shelf space, and a higher knowledge of their customers.
Digitisation of distribution – There are 3 models that have emerged here. 1) B2B marketplace models like Udaan, Amazon B2B, Flipkart Wholesale, and others that started a few years back. In this model, retailers get to pick and choose from different brands on a single platform. 2) Several large/ midsized brands have started consolidating their distributors in bigger cities, under a single tech-first distributor. This happened once brands started realizing the issues of dealing with traditional distributors e.g. lack of professionalism, inability to scale, opacity of data 3) Several mega brands think of distribution as their moat and don't want to give power to new age distributors. They have started tech-enabling their existing distributors. All these 3 trends are likely to intensify over the next few years.
Use of AR/ VR – Several consultative sales or touch-and-feel kinds of categories will see increased penetration of AR in their buying process. This could be a skincare brand asking you to share a picture of your face to determine what products will suit you best, a fashion brand providing a virtual fitting service or a virtual car dealership where you can roam around and interact with different car models just like in the offline world. There are several underlying reasons why this will become more popular. First, online retailers need to provide an offline kind of experience to convert customers. Second, in some cases, technology can provide better options than a human or answer product queries better than a human can, and, third, in a store with a large number of SKUs, it helps customers make quicker and better choices.
Use of AI/ ML – This topic can be a complete discussion in itself. There are certain areas in which AI is already starting to make inroads. They are as follows: 1)  Level 3 chatbots that can hold conversations with a customer, help them get to the right product and complete the sale. 2) Auto catalog generation of all kind of formats (image, voice, text and video) with the use of AI. 3) Optimized ads by generating 100s of campaigns using a base idea, running A/B tests and customizing the targeting based on different user persona that a brand/ retailer wants to target. 4) Payment & checkout solutions that can help reduce drop offs, identify high risk customers and provide the right default payment option. 5) Use of AI for new product design, where you use internal data (customer search, sales, color preferences etc.) and external data (social media trends, weather, sentiments etc.) to predict what product line to launch next.
Social commerce – With most of the target population on social media, no brand/ retailer can ignore the rise of social media. Social commerce distribution will gain significance, especially in fashion, beauty, health & wellness, and grocery categories. This works well in low ASP categories with models like group buying or categories where social proof is needed. In particular, with Whatsapp opening up business APIs, it is likely to become a massive retail channel considering their active user base in India.
Video commerce – Both live and video commerce will gain traction in coming years. Live commerce will work well in creator driven businesses or for higher end brands where cost of live streaming is justified. On the other hand, video commerce will require building a new age Shopify where videos are themselves shoppable combined with tools that make it easier and faster to build these catalogs.
Hyper local commerce – There are two flavors to this – 1) Q-commerce - with billions of dollars pouring into 10–20 minute delivery space, consumer habits with respect to impulse grocery shopping are likely to change. The unit economics in this model will be under pressure but the consumer value proposition is loud and clear. This is also an opportunity for low priced/ impulse oriented brands (e.g. in the food category) to grow on the back of this trend. 2) Hyper-local commerce – With the rise of fresh and healthy eating patterns among consumers, several startups are gaining traction within their housing societies or close circles. Today they mostly operate on whatsapp, but as business grows, these single person startups are likely to look for tech solutions for their business.
There are several other enabling technologies like dynamic demand forecasting and use of computer vision to understand in-store shopper behavior that I did not get a chance to cover. Given how fast the industry is changing, one can be sure that there will be a new set of landscape shifts taking root by 2023.
The author is Partner at Stellaris Venture Partners.