Prasad Dhumal - Vice President of IT India at DHL Express, reveals how leveraging data-driven technologies has helped it improve operational efficiencies and drive exceptional user experiences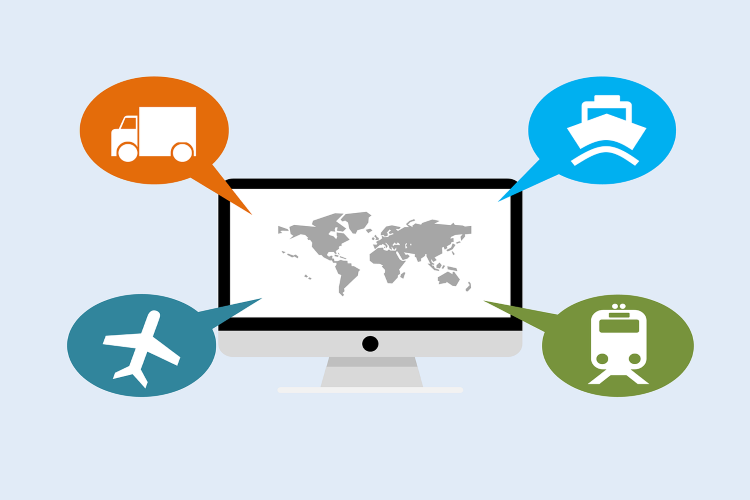 By leveraging cutting-edge technologies, DHL Express has significantly improved [about 20-30%] delivery on time and customs on-time performance for its customers.
Logistics and supply chain management have a pivotal role in any crisis – it helps the smooth availability and supply of essentials, medical supplies and enabling enterprises to trade around the globe.
When the COVID-19 pandemic started, the global logistics players such as DHL Express knew they had their work cut out for them. The responsibility is to keep the global supply chains unbroken while ensuring the safety of customers and their employees during a crisis of such magnitude was never easy.
Several questions needed quick answers and solutions. For instance: How to adapt to the rapidly changing circumstances? How to move the majority of the workforce safely to a home-based work environment? How to get supply chain visibility and ensure contactless deliveries all the time? How to manage procurement and handling of respiratory masks? How to enable employees and customers to trigger an alarm should there be an urgency? And most importantly, how to keep themselves ready for continuous uncertainty and new customer behaviors?
Along with strengthening its physical infrastructure capability, the need was to create an agile ecosystem, uniting technology and social collaboration, to meet the above challenges and help business leaders make quick and meaningful decisions. While DHL Express has been one of the few companies that have leveraged technologies extensively to modernize its IT architectures to meet new-age customer demands, the challenges triggered by the health crisis were unprecedented.
"We felt an urgency to digitalize many of our processes, both for our employees and users, that were manual earlier. Technology interventions were also needed to enable our customers to share their pain points and provide them with minute shipping details to track the same digitally," says Prasad Dhumal - Vice President of IT, India at DHL Express.
Navigating the complexities through effective collaboration
An effective decision-making process requires timely collaboration between users and stakeholders during any crisis. With social-distancing guidelines, leveraging technology becomes critical to keep employees productive and customers informed.
To continue to help its geographically dispursed population connect, it encouraged all its people to use Connect, its internally integrated digital workplace tool, to collaborate and share relevant information, ideas and promote well-being initiatives.
Another key initiative that DHL Express took was to deploy a chatbot with an interactive voice response (IVR) system on the customer front. The analytics-powered IVR enables customers to connect with the associates and share their concerns promptly in real-time. The automated processes also provide customers an option to get on-demand delivery of their shipments.
Dhumal adds that the sudden change in customer preferences also helped it push the adoption of its digital customer solution, MyDHL+ that integrates the functionalities of its 13 different applications. The platform provides 24*7 visibility of goods and inventories booked for shipping through DHL Express. "In challenging times, supply chains need to be more dynamic and flexible. While previously we had just about 30-40% of our customers leveraging this platform, during the crisis, almost 90% of our customers started using it to track their deliveries," Dhumal informs.
DHL Express says it has significantly increased transparency and created a seamless process for its customers to manage shipments and supply chains of all critical deliveries through these digital tools. For instance, its Electronic Shipping Solutions (ESS) enabled customers to digitally manage their booking, shipping, verifications, and customs clearances. "All a customer need is to enter the shipment tracking code, and they will be routed to the relevant customer service team or online tool to advance," explicates Dhumal.
Another tool deployed is an AI-based Advanced Quality Control Center (AQQC) dashboard to monitor shipment movements and flag issues in real-time.  With this, DHL keeps a 24*7 track of shipments and their locations, takes instant actions should the shipments are stalled at any point and maps the projected routes to ensure that they reach their destination quickly.
The company also digitized the invoice management system and launched the MyBill tool to help its customers check past bills, download invoice data directly into their financial management tools and systems and raise a query on any invoice in real-time. Dhumal shares that this has simplified its customers' billing experience and enabled DHL to save customer service team time to answer invoice-related emails and phone calls.
Additionally, to ensure the safety of its employees and customers, DHL Express also launched an OTP-based non-contact delivery service during the pandemic, which was one of the firsts from an international logistics player in India. Leveraging its on-demand-delivery (ODD) service platform and the global courier application scanners ensured syncing of the deliveries with OTPs and seamless and touchless cross-border deliveries.
The outcome and critical learnings
The new tech initiatives enabled the company to resolve customer queries faster, allow customers to book consignments more quickly, and provide real-time shipment updates. Dhumal elucidates that by leveraging AI, ML, and Robotic Process Automation (RPA), DHL Express has significantly reduced its error rates, automated many processes, such as data cleansing, and improved operational efficiencies.
Since the lockdown restrictions forced it to cut-down on manual movements or operations, the company also used WebEx and ensured there are connected and robotic solutions in its warehouse so that its warehouses can handle more volumes. 
In 2020, DHL Express delivered 484 million shipments in total for its customers (B2B and B2C) globally, which was about 9% more per day than in 2019. Leveraging cutting-edge technologies significantly improves [about 20-30%] delivery on time and customs on-time performance of many of its clients.
Knowing the criticality of capturing instant feedback of customers and resolving the same on priority across touchpoints in the digital age, Dhumal shares that the company continues to explore new technologies and ways to create exceptional experiences for its customers.
In light of the recent shifts, the company is also exploring hybrid cloud models across its organization, moving away from its three-decade-old private cloud model."We are implementing solutions such as Office 365 in all our offices by the end of the year. This will enable our people to share their work effectively on the cloud with automatic backing up of files plan along with better video and chat collaboration through MS Teams with high-end security," Dhumal discloses.
Dhumal also has some learnings to share."Over the years, we've realized that process transformation is critical for AI, ML automation, or integrating any technology. All our robotics [automation] processes are very efficient today, and we have achieved the results that we wanted them to succeed. It has also enabled us to leverage our talent more efficiently as many of our employees who were busy doing these routine and mundane tasks have been redeployed in more productive places in the same function," signs off Dhumal.