India's first real estate unicorn has solved many of the common challenges home owners, buyers and tenants face—which were earlier considered 'unsolvable'—using analytics and AI.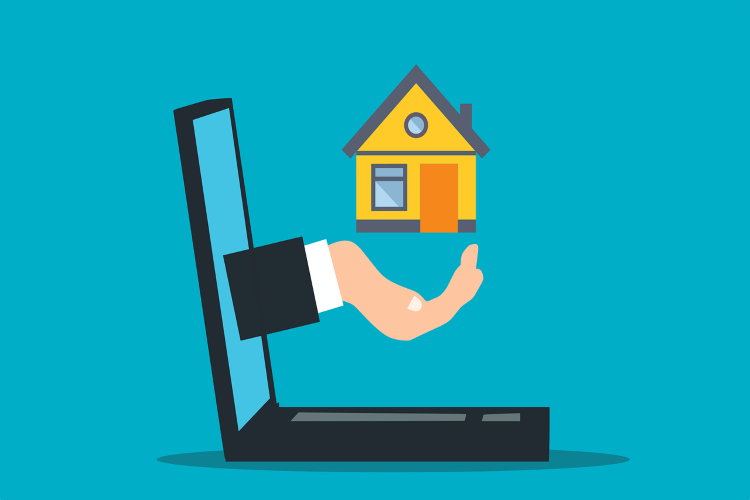 "Most of the applications and solutions that we have launched have come from the recommendations that our call centers have received from our customers."
Real estate brokerage in India is not a regulated business. That gives real estate brokers all kind of freedom to charge the customers the way they want—high brokerage fees, complete non-transparency and duplicate listings.
However, real estate is not the only business that is unregulated. Many other businesses – such as travel booking, even ticket booking, transport—are fairly unregulated too. But technology has positively impacted many of these businesses.
 "Over the years, I have watched apps like MakeMytrip, IRCTC and BookMyShow emerged and people using them willingly in the facility of their homes, so I just thought of why not to do built something from scratch of our own. Plus, during my house hunting time in new city, had a very bad experience with the broker community, which made me determined to use technology to build a platform that can disrupt the situation and give power back to the home owners and buyers,''says  Akhil Gupta, co-founder and CTO of NoBroker.com, the first unicorn from real estate techn—proptech, as it is often called—which is now trying to solve these problems.
Launched seven years back in March of 2014 by three friends—Amit Kumar Agarwal, Akhil Gupta and Saurvav Garg—this real estate has dared to take some of the long-lasting problems in this area head on.
"In the last two decades, physical intermediation has been disrupted by technology in every sector including real estate. At NoBroker too, we have rejuvenated the real estate experience with an AI-driven platform to link owners to buyers and tenants directly, without the middleman," added Akhil. The name is a direct take from that.
The Innovations and the tech
While NoBroker is a typical new generation cloud native company, using Google Cloud Platform with typical scalable architecture, micro services architecture for its applications, with the security in place, it is the data and AI that help it achieve what it had set out to achieve.
For example, the Smart Recommendations project helps customers to find their ideal place to live. Using the platform as a data source, the algorithm searches for local amenities and public transit and assigns a Livability score and Transit score. Such information complements property details from owners and helps buyers and tenants to make informed decisions about each property.
"We're running AI algorithms on clouds to match customers with top properties that meet their requirements," said Akhil. "Our AI applications will continuously learn from new datasets and deliver more accurate results for property owners, home buyers, and tenants."
Another tool, Rent-o-meter helps property owners and tenants estimate rent prices. The custom algorithm predicts rent with 95% accuracy by analyzing historical transaction data, property images, market value, trends, and the neighbourhood. Landlords are more likely to attract tenants by setting the right rental price. The app helps property owners save time by auto-generating a well-written property description to highlight key selling points.
NoBroker has also developed and launched a feature with the help of AI/ML called Touchless Entry. It was launched in just three weeks, as India went into lockdown due to COVID-19. The app uses facial recognition to detect residents of a property, including household staff. Two times faster than fingerprint biometrics, Touchless Entry takes just 200 milliseconds to detect a face. Most importantly, it aims to protect residents by helping them reduce physical contact.
"Most of the applications and solutions that we have launched have come from the recommendations that our call centers have received from our customers. Like they wanted their rental agreements to be done online and so brought complete rental agreements online. It is automated, so without moving out of your house you can see and manage the rental agreement. Then we started complete movers and packers' services, with all the cleaning and painting things involved. Next, tenants had to pay rent, so 'NoBroker pay' started where more than 4 lakh users pay their rent,'' added Gupta.
Another application is the NoBrokerhood platform, which is an application for apartment society management, where one can reach out to their neighbours for anything and everything. For example, if you want to start your home bakery and looking to advertise it to your nearby areas, you can list yourself and reach out to your nearby customers. In the same app, there is an advantage for the group as they order their groceries on the app a single delivery boy from Big Basket or Groffers comes with their orders and not many delivery boys are entering the society.
In every society as per the security norms, security guards had to take a tour of the society when and then to check if everything is in place. For the same, new app created Guard patrolling, where the app keeps a track of the path the guard is using and with their phone, they can scan the security points and if they find any problem, they just get notified in their phone.
Further, the company is building a data lake called Starship on Cloud storage to ingest and store data to help it come up with more insightful tools, to make a customer's real estate search more seamless and intuitive. That way, it will also be able to better understand what consumers want so that it can provide them with faster and more accurate recommendations, rent predictions, and location or property suggestions.
From an engineering perspective, the Starship project makes use of open-source technology to better integrate with third-party apps and provide more options for gathering insights from data to improve
"Big data analysis helps us spot trends such as where people are buying and when owners are planning to sell. We can push forward as an AI-first real estate platform and keep improving our machine learning models to serve our customers better," says Gupta.
At the same time, company with huge amount of customer data is also addressing government regulations introduced firstly as Personal Data Protection Bill in 2019 (now-Data Protection Bill 2021) that requires companies to store sensitive personal data in local servers to protect users.
It is still a journey
However, for NoBroker, like any other successful start-up, the business is a journey full of creating newer challenges for themselves and exploring new avenues.
"One of the biggest challenges I see on an everyday basis is how do we innovate and automate? How do we use technology and data to solve the problem? We are the technology first company; we don't have the feet on the street; hence we need to keep innovating. In turn, we are compelled to spend heavily on technology and innovation," says Gupta.
Another big challenge for any start-up—and NoBroker is no exception—is expanding the team and finding the right skilled talent. "The skills in AI/ML are most difficult to find because these technologies have started very early. Other than this, once you hire them, retaining employees for a longer period is another tough task," says Gupta. The company today has total of 2,000 employees and has successfully hired 52 people from leading IITs so far as part of building its core tech team.
Another challenge Gupta mentions is usability. "One can build a complex software and its fine-you can be proud of it, but if your regular customers don't find it easy to use, then you have failed. You can't enforce something on customers, you must customize technology and data to fit their needs." he says.
Till date, the company has raised around 151 million dollars and the platform is close to ten thousand societies in India including Mumbai, Bangalore, Chennai, Pune, Hyderabad, NCR region, Ahmedabad and Jaipur. They are also planning to extend their reach in the top 25-30 cities in the next two to three years.
As a technology-first company, the role of technology for NoBroker is not just in solving problems, it is also in finding newer opportunities, helping take decisions on the right ones to pursue and ensuring that all these are done in a manner that the end users find easy to use—in an efficient manner.