With the onset of advanced technologies, there has been a rise in scams and frauds. One of them is an employment scam.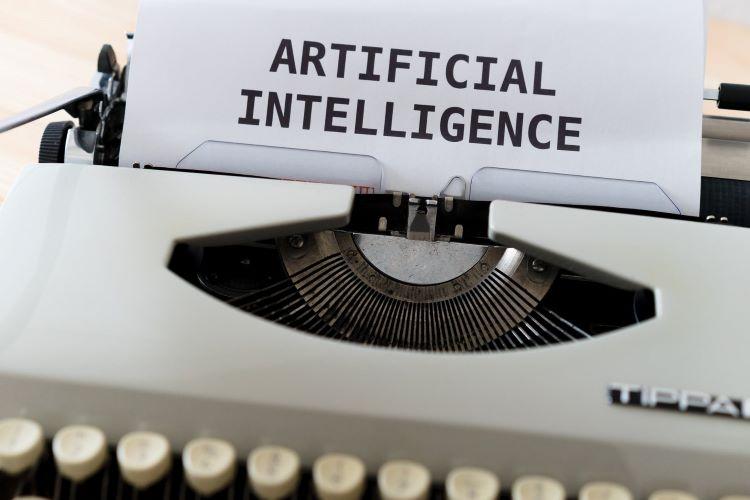 Artificial intelligence and machine learning have appeared to have taken the modern world by storm in recent years, effectively entering and revolutionizing a wide range of domains, including the recruiting industry. With the onset of advanced technologies, there has been a rise in scams and frauds. One of them is an employment scam. The victims are usually job seekers looking for part-time or full-time employment.
For enterprises and technology leaders looking to strengthen their hybrid workforce in today's transformative times, it becomes highly critical to safeguard their recruitment-related data and prevent candidates from falling prey to recruitment scams orchestrated by fraudsters by misrepresenting them as their hiring representatives.
To thwart fraud and prevent the theft of sensitive recruitment-related data, AI and machine learning platforms are providing a weighted score for every digital business' activity in less than a second. The increasing escalation of subtle, highly sophisticated fraud efforts is perfect for AI. Artificial intelligence (AI) can review years, if not decades, of transaction data in a 250-millisecond response rate to establish risk scores.
Employment and hiring scams on the rise
It is a common practice of fraudsters and professional con artists to target job seekers. The very nature of the process puts potential victims in a vulnerable position, with little knowledge of what they are getting themselves into. 
A job is sometimes posted on an employment site, and the scammer will either copy the job posting or create a fake one. They then send out an email that usually contains some major red flags. Websites that ask for money are most likely fake. Scammers will try to get a candidate to pay for the job. They will ask candidates to pay for training or give them money for a visa. This is a common means for them to steal candidates' money and identity. Also, multiple claims from the same email domain or postal address are attempted by scammers. They create fictitious businesses with fictitious employees, often by stealing people's identities.
Hiring managers also observe cases where a candidate who gives an interview over video/audio conferencing later turns out to be different from the one who joined the organization.
In the hybrid workspace culture, it becomes critical for organizations to deploy intelligent and automated fraud detection strategies to recognize multifaceted fraud attempts using data-intensive tools. 
Leverage AI to prevent fraud
With the right kind of investigation and advanced technologies, enterprises can detect and thwart hiring and recruitment scam and report it immediately to the relevant authorities to take necessary action.
As AI becomes more prevalent in society, it will be used by organizations and individuals to combat this scam. Already, digital assistants like Siri and Alexa are being used by companies to detect the signs of an employment scam and alert customers when they encounter suspicious activity. As AI technology advances, it will entirely prevent employment scams from occurring.
AI is redefining fraud protection by considering developing actions, habits, and patterns in transaction anomalies rather than relying just on prior experiences. It has made it feasible to make decisions such as whether to accept or reject a payment and stop the fraudulent activity and reduce risk.
AI has several ways to detect and counteract these ruses. Fake job applications are the first and most obvious way for an AI to detect a scam. They are capable of detecting forged emails and phone numbers. This can be accomplished by using a collection of algorithms, each of which is designed to detect a particular sort of scam. The AI can then combine the outputs of various algorithms to get a final result that tells the system whether or not the app is phony. Also, companies can use AI to prevent recruitment fraud in the following ways:
Detect fraudulent behavior pattern

Identify suspicious transactions faster than humans

Pinpoint the location of fraudulent activities

Find contradictions in the data and facial expressions to look for fraud

Accurate than humans in identifying fraud

Detect social media, verification, and qualification checks
Conclusion
AI can solve the problem of recruitment scams very quickly by analyzing the application, facial expressions during the interview and looking for red flags from there.
The main idea behind AI-based scam detection is to use machine learning algorithms to detect patterns in the application that could be signs of a scammer. The AI-based algorithm automatically analyses resumes and compares them against job listings and other resumes to find out what keywords might be triggering spam filters or what keywords might indicate that the applicant is not qualified for the job at hand. It's a one-time investment to protect from a lifetime of uncertainty and challenges.
The author is Global Co-Founder and India CEO of Hirect, a chat-based mobile hiring app for startup CEOs, recruiters, and job seekers.