It's a matter of when, not if that, enterprises need to lay down the best practices to ensure enhanced collaboration between the three pillars: Technology, People, and Processes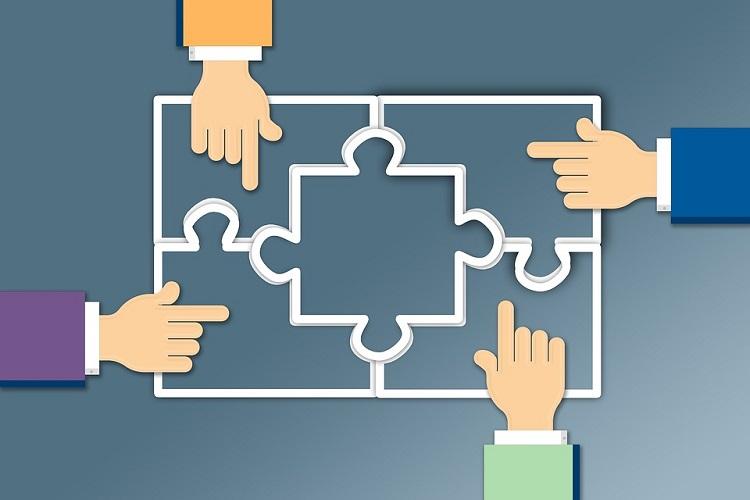 Organizations, people, and processes have always marked the key success parameters for enterprises for several years. Today, the equation of success is drafted with incorporating the right people in the right processes using the right technology to drive organizational goals. The role of technology, innovation, digital transformation has never been more mission-critical than today when organizations are navigating from the aftermath of COVID.
Core functions and management processes such as HR & IR (Human Resources and Industrial Relations), Quality Control and Assurance, Manufacturing, Operations, Finance, etc. have collaborated with technology and digital transformation to ensure continuity, scalability, and growth. While the pandemic brought a technological- revolution in the enterprises, which fast-forwarded almost decades of innovation in two years, the most important function that remains is employees and human resources. Companies that collaborated these two important functions of employees and technology survived and thrived. Others perished.
I believe that some of the tough lessons are taught by crisis and preparedness to fight it.  COVID, too, has been a great teacher and has given us important takeaways in collaborative terms:
Build an ecosystem to accept change and innovation: The biggest threat in an organization is the resistance to change and innovation. The senior management at times prefers to function in age-old methods owing to an existing comfort zone, and the newer- generation follows suit. Implementation of any new technology or process needs to be carefully planned and orchestrated. Tutorials, group discussions, webinars, familiarization techniques to brief the employees and walk them through the newer processes should be planned. Additionally, experts and industry veterans who have designed and used the technology should be invited to discuss the value-addition, USPs, and benefits of upgrading to the newer technologies. The overall objective is to ease the employees into the newer system and not create discomfort and force them to adopt abruptly without guidance and walk-through.
Creating enhanced employee and customer experience using technology: The biggest change Covid has brought in the way we operate is accepting the virtual aspect of things. Physical and offline events, launches have given way to virtual launches, events, webinars, live-streaming, etc. By investing in the right people and the right technologies, companies worldwide have curated state-of-the-art live launches, webinars, and other virtual events. With augmented reality, AI & ML, Virtual Reality, virtualization, virtualization has exceeded all expectations. This is a classic example of great teamwork and collaboration of people and technology to provide a great customer experience. Employees, too, have benefited immensely with the ease of technology in their operation. Today, with the advancement in technology, it's very convenient to connect with several global teams and present your plan in a detailed manner. People's acceptance to work with virtual tools such as Microsoft teams, Zoom, and Google Meet has resulted in a seamless environment and offers ease of working. It's the same collaboration that made this possible effortlessly.
Innovate or perish ultimatum: COVID hasn't been kind to many industries, including travel, hospitality, tourism, etc. These are some sectors that were hit the hardest and had to innovate the most to stay relevant and survive. Businesses and people in the travel and hospitality space had to create virtual tours, curate virtually-enhanced content for their customers in the pandemic amidst travel restrictions and lockdowns. They had to rely on AR & VR, AI, and Data analytics to up-sell vacations, stay-cations that followed COVID protocols, and manage their business continuity.
The use of Analytics, insights in a TMI (Too much information) ecosystem: Today, petabytes (1000000 Gigabytes) of data are extracted, processed, and analyzed daily. In today's day and age, consulting companies have a tedious task to analyze a huge chunk of data and gain meaningful insights from this data. Questions and insights on competitive intelligence in the next wave of disruption? Which industry is going to be the most disruptive for my business? What role will consumers, employees, government, and other stakeholders play in the evolution of my business? What crucial components need to be wrestled with to save resources? The questions are endless, and the data furthermore is abundant. The key takeaway here is that we need tools such as AI, ML, Data Science, Data analytics, and human intervention. Experience and the effort to understand what is required by the client is what makes for highly valuable insight. This simply cannot be achieved without the absolute collaboration between people and technology.
To create an environment of 'Complementary' rather than 'Substitute': The most imperative takeaway this pandemic has given us is to coexist and leverage technology to the maximum. Human resources, effort, and experience are far too greater to be deployed on redundant and mechanical tasks. This is an era of 'smart work,' 'enterprising and multi-tasking people,' and 'technocrats and disruptive mindsets.' Technology needs to be an extension and an aid to people and not a threat of replacement.
The biggest game-changer during the pandemic has been technology and innovation. People who have led the change to embrace this fact have stood the test of time in the pandemic. It's a matter of when, not if that, enterprises need to lay down the best practices to ensure enhanced collaboration between the three pillars: Technology, People, and Processes. The company that achieves this balance has already learned the biggest lesson during COVID.
The author is CEO, Writer Information Management Services