The restructuring will enable Facebook to shift its focus on building future-proof solutions for the hybrid workforce and venture into new technology areas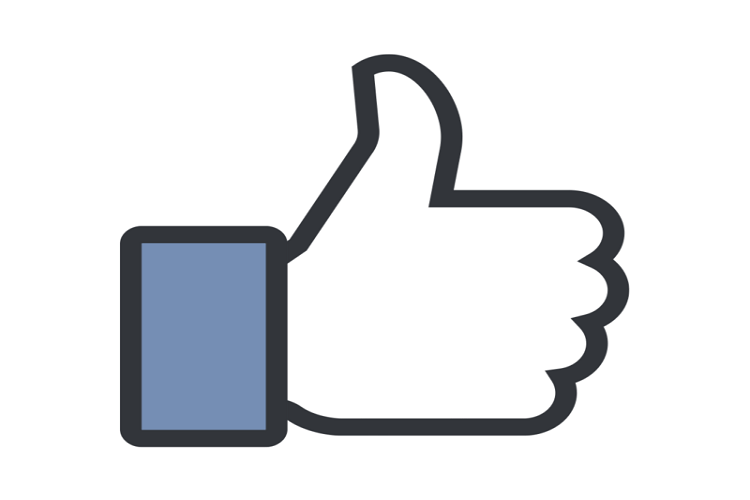 Facebook, the world's largest social media company, has rebranded itself as Meta Platforms. With this restructuring, Meta, meaning after or beyond in Greek, has become the umbrella company of Facebook and all former Facebook affiliates, including Instagram, WhatsApp, Messenger, and Oculus VR.
According to Meta, the rationale behind this new identity is to focus on immersive embodied internet, described as the 'metaverse,' by Mark Zuckerberg, the Founder-CEO of Facebook, and now Meta Platforms.
The metaverse narrative essentially revolves around a conceptual idea where internet users can access a shared virtual platform through different devices in real-time to conduct business, collaborate, and play games. Facebook is not the first company to set its ambitions on the metaverse project. Earlier this year, Microsoft too informed that it was building an enterprise metaverse, combining digital and physical worlds in its offerings.
"The next platform will be even more immersive — an embodied internet where you're in the experience, not just looking at it. We call this the metaverse, and it will touch every product we build," Zuckerberg wrote in Founder's Letter, 2021.
Attempt to expand and reinvent
One of the biggest challenges for Facebook had been its etched image of a social media player that it wanted to shift from. With Meta identity, the company aim to be more ambitious and focused on bringing different technology to people. "Right now, our brand is so tightly linked to one product that it can't possibly represent everything we're doing today, let alone in the future. Over time, I hope we are seen as a metaverse company, and I want to anchor our work and our identity on what we're building towards," Zuckerberg mentioned in his blog.
Meta's strategy is somewhat akin to what Google did in 2015 by repositioning itself as a wholly-owned subsidiary of Alphabet Inc to reinvest and focus on driverless cars, healthcare technologies, high-speed internet services, devices, among other innovative areas.
With Meta, Zuckerberg seems to aim to expand into domains outside of social media and advertising to become a true technology company and stronger competitor to Amazon and Alphabet.
An umbrella structure enables organizations to be more agile in their approach, achieve growth by aggressive acquisitions and product diversification and improve the overall functioning of distinct identities.
Plummeting reputation, eye on enterprise space
Founded in 2004 by Mark Zuckerberg, the transition is significant for the American online social media giant in two aspects. First, it will allow Meta to reset the brand identity of Facebook, which has been battling with a tumbling reputation and prolonged outages in the recent past.
The tech behemoth with 3 billion users has been facing scrutiny from regulators and governments around the globe, casting severe doubts on the future of its advertising revenue. By bifurcating Facebook, Meta can avert controversies associated with the American online social media giant and allow each separate unit to deploy a unique approach for growth and execution.
Secondly, the transition could open new doors for Meta, just like Alphabet, to create unique and futuristic offerings targeted at enterprise space while moving away from the traditional baggage of just a social media player.
As users gradually move from traditional social networking to real-time instant collaboration tools such as WhatsApp (owned by Meta), Telegram, and voice assistants, Meta needs new ways to fuel its growth in the long run. And what could be a better time than this when the pandemic-triggered hybrid workspace models are emerging in a big way, empowering employees to work from the location of their choice.
Facebook is currently the chief revenue contributor among all the companies that Meta owns. Revenues from Instagram and WhatsApp have seen a healthy surge but are still minuscule. The social media giant relies on ad sales as the primary source of its income and achieved strong financial performance during the pandemic due to the enforced external movement restrictions. However, things have not been all glowing for Facebook and its founder CEO.
Various studies and reports indicate that Facebook and Instagram social media platforms are already witnessing significant engagement decline across markets due to deteriorating trust in its services among the masses. Meta realizes that it needs to expand its horizons and set up a long-term vision before it gets too late.
By leveraging virtual reality and augmented reality and combining them with AI/ML, the metaverse might bring some innovative concepts to transform modern workplaces. The concept would enable Meta to create new platforms, bringing fiction with reality, helping enterprise workers collaborate through perpetual digital avatars in a virtual office environment. So, in the next few years, the organizational workforce might be brainstorming or whiteboard an idea, hanging out, or just having freewheeling conversations over a cup of coffee from different locations and getting a mixed reality experience.
The aspirational concept may be several years away before it becomes a reality. However, Zuckerberg has already envisioned what the future of the internet looks like. He insists living in the metaverse will feel more natural and vivid, and human beings will be teleported instantly as a hologram to be at the office without a commute, at a concert with friends, or with family in the living room even if they are miles away.
Facebook's interest in VR/AR technology is not entirely new, and the company has been trying to build its VR capability since the time it acquired VR-headset firm Oculus in 2014. In August this year, Facebook launched Workrooms, its flagship collaboration experience platform, in beta, allowing selected people to collaborate, communicate and connect remotely in the same virtual room through VR, irrespective of the physical distance. Workrooms are currently in a testing phase and are likely to be part of its meta-universe.
Along with Workrooms, Meta is also likely to create several tools to enhance the gaming and broadcasting experience.
Opens new prospects in cloud business
The metaverse-aligned transition could allow the Silicon Valley giant to expand its wings in the unchartered but ambitious territory of cloud business. Meta may not have publicized its intention around venturing into the cloud infrastructure business openly. However, enterprise cloud could be a new revenue source that the company might explore in the next few years. Much like Amazon and Microsoft, who earn a substantial part of their revenues from enterprise services, Meta, with its brands holding decades of experience in the internet collaboration space, can develop unique cloud and data analytics offerings.
With a Facebook identity that has been entangled in several controversies over the last few years – from allegedly deploying biased algorithms to not taking adequate measures to safeguard its users' data – moving into a new cloud business wouldn't have been so easy if not impossible. The 'trust' factor is one of the prerequisites of cloud business, and historic references often impact buying decisions in enterprise space.
Meta would possibly look at some more acquisitions before it aims to set its eyes on the competitive cloud space.
Overall, it would be exciting to see if Meta could create a new brand identity among users and help Facebook reinvent itself for bigger things.