From an enterprise perspective, 5G can leverage high-speed networks for various use cases, enabling them to accelerate their digital transformation efforts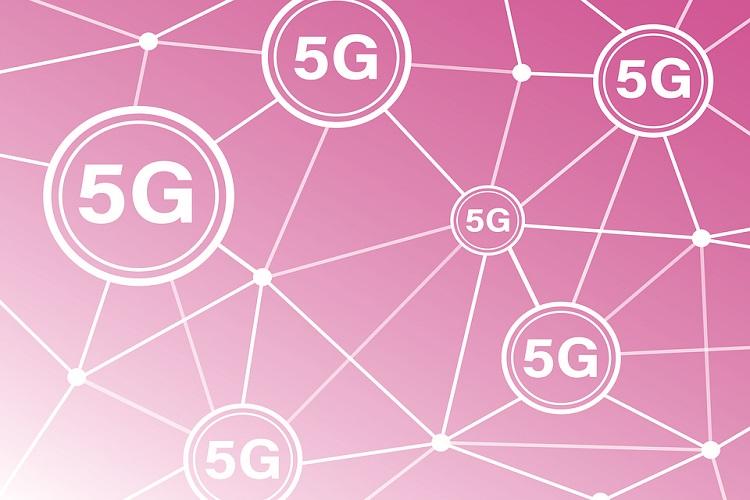 The fifth-generation wireless technology is a quantum leap in connectivity and brings three exciting elements for enterprises: high bandwidth, colossal Internet of Things (IoT) connectivity, and ultra-low latency. If you look at the 5G landscape, you will find that it will transform every aspect of our life.
From an enterprise perspective, 5G can leverage high-speed networks for various use cases, enabling them to accelerate their digital transformation efforts. From delivering exceptional quality video – 4K resolution and beyond to the use cases driven by augmented reality, virtual reality, artificial learning, and automation, the opportunities that 5G brings to the table are vast for every sector.
By moving the data nearer to the users, which is intrinsic to the 5G business opportunity, organizations will create unique customer experiences and drive real-time innovation. Some sectors are likely to adopt next-gen wireless early than others. For instance, the manufacturing, health, and energy sectors are likely to generate tremendous value from 5G, develop new capabilities, and reimagine their products and services at a much faster rate.
Use cases such as remote monitoring and maintenance of infrastructure, cloud robotics, process automation, remote healthcare, and energy distribution with the smart grid are some of the use cases that will drive the adoption of 5G in these sectors.
With 5G, enterprises could also build their private networks with an unlicensed spectrum. It will help them support their unique business needs with greater control, security and flexibility by deploying various network and coverage configurations on different operational sites.
Massive impact on the IoT
With speed at least ten times faster than the current 4G networks, 5G deployments are a natural choice to support the expansion of IoT devices that will communicate and share data at a must faster rate. Concepts such as community parking, drone surveillance, reliable robotic control, smart grid, factory automation, intelligent surveillance, and facial recognition will become mainstream.
5G's network slicing capability will be a huge opportunity to reduce downtime for the highest priority applications in the Industrial IoT. It will empower enterprises to provide dedicated, uninterrupted high-speed bandwidth to specific applications and areas needed. Enterprises will have the opportunity to customize their bandwidth need, and Quality of Service (QoS) mandates as per the different types of 5G service or application. For Industrial IoT, which is business-critical, this will be of enormous importance.
5G's ability to support a very high density of devices will power enterprises to keep and connect up to a million devices per square kilometer. By processing data from millions of sensors and pieces of equipment, enterprises can identify ambiguities and anomalies at any stage of production or delivery. This can be well-supported by integrating intelligent analytics and machine learning capabilities to identify historical patterns and take pre-emptive measures to control downtime.
Transforming network performance will be critical
Industrial 4.0 is creating millions of new endpoints that need to be unified. The challenge for organizations will be to consistently monitor all these endpoints and systems at a granular level and ensure high performance to support real-time connectivity.
While 5G can strengthen the customer centric-ecosystem to help businesses understand their customers better in real-time and provide personalized, on-demand services, if they lack insights, providing consistent network and service performance can impact the experience big time.
It will be pertinent for enterprises and service providers to manage varied 5G environments, data sets, and next-gen apps intelligently at each level to ensure dynamic performance monitoring.
To summarize, 5G will enable businesses to deliver new applications and digital experiences to customers and transform the way they manage their operations and supply chains. However, organizations need to take a deep dive into their unique business requirements to accomplish their specific goals.
An extensive collaboration approach with technology partners and service providers will ensure quality network performance securely and seamlessly, driving immaculate low latency 5G digital experiences.
The author is Rajesh Pathak, Country Director - India & SAARC, Accedian