CIOs play an indispensable role in building the organizational work culture in the remote working regime brought about by the pandemic-led disruption. How the CIO of the analytics company, SAS, met the challenge…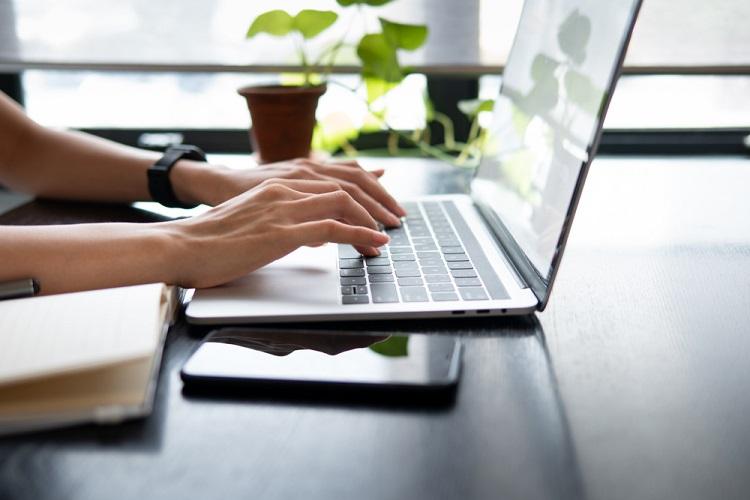 During the initial phase of the pandemic, few knew how to continue with running the business and how long the uncertainty would last. Staying connected to business, improving remote work management, and meeting erratic client expectations became challenging in the new work-from-home ecosystem.
Things were even more complex for SAS, a business analytics software and services firm. The challenge for SAS was two-fold. The first was to keep the business running. In that sense, it was similar to the challenge faced by any other business organization. The second—a challenge and an opportunity—was to demonstrate leadership—as more and more customers accelerated digitization and prepared for a data-centric future.
"We had questions about productivity efforts. Like everyone else, our initial response to the pandemic was to get all our employees home, safe, sound, connected, and ultimately enabling them to remain productive," says Jay Upchurch - Executive Vice President & CIO, SAS.
The focus was on taking innovative measures to ensure seamless culture shift and raising awareness about the multifaceted challenges in store for an indefinite future. Moving to a fully work-from-home environment, that too at an unprecedented pace, was a paradigm shift for employees. Like any other organization, SAS had to ensure that the confidence of its customers remains high, and this could be possible only by cultivating a robust remote 'culture.'
Being a technology company deep into analytics and AI, there were huge expectations from its clients and employees to deliver high-level experiences.
Data-centric culture
SAS's key areas of growth are data-led experiences and innovation. Hence, there is no wonder that the company takes consistent efforts to design its internal tech strategy around data.
"How many times have you heard stories about customer engagement where the context of the call or the context of interaction was lost. The exchange was purely verbal or was only placed on hiding the emotion that was already there. If you had context for everything else that was going on, again, those are data points. So when we see today's organizational ecosystem, we see it as a collection of data. We have to ingest that data and figure out the right way to put it together to deliver the right outcome," Jay describes.
SAS continues with this culture in the work-from-home model by kicking off various employee experience initiatives. These initiatives, according to SAS, include developing a self-service portal for its employees to keep everyone connected and share challenges, upgrading security and remote network monitoring tools to keep people secure and productive. By leveraging its cloud-based customer intelligence 360 platform, the company boasts of helping them stay close to customers and understand customer engagement through predictive analytics.
Through its One View platform, SAS can get a single view of all its interactions with customers and down to the individual customer view. The US-based firm is also running various transformation projects in finance, legal and other areas to drive customer success and optimized sales experience. It is also leveraging the Viya environment, through which it gets reliable, scalable, and secure analytics inventory management and governance necessary for agile IT. To support its employees and customers, the analytics firm has turned to natural language processing-based automated chatbots for many of its self-services and as an example to its help desk.
"A lot of that has to do with the amenities that we have in our office. It is the collaboration and the tools that we give our employees to work for hand-in-hand and shoulder-to-shoulder. And it's proven to be wildly successful for us now for 46 years. And so when we suddenly send everybody home, and some of those benefits weren't at our fingertips, we became very concerned about what does that means," mentions Jay.
Another challenge for SAS was to ensure that the workforce remains connected to the organization. While the pandemic resulted in more significant job losses and unemployment, it is also true that many organizations found it difficult to retain exceptional talent due to a lack of job satisfaction and engagement in the remote work environment.
"We use our creativity and our curiosity to analyze data, let the data tell a story, and let that output answer for a customer. And sometimes that requires collaboration, and creativity, and involves inquisitiveness. And we cultivate that with our culture," Jay shares.
A new way of working
There is no doubt that the onslaught also brought many innovations and models of the future of work. Before the pandemic, the well-being initiatives were primarily led by human resources (HR) or talent professionals in organizations. However, as the culture of hybrid-workplace and always-on digital era gains momentum, CIOs play a crucial role in enabling businesses to integrate technology into their well-being strategies.
Besides stabilizing critical infrastructure, at SAS, Jay had to shoulder a responsibility to integrate tech to drive the culture change and crisis management to enable the new way of working.
He says that deploying touchless technologies across all its offices ensures a safer environment for its people and creates innovative data-driven apps and tools to track employee health and their key concerns. Among enterprises, there is also a focus on deploying multiple workplace zones for employees coming back to offices so that people who are found unwell can be quickly isolated.
There is also a greater focus on leveraging technology tools to reskill and upskill people and providing more significant training opportunities across teams. "We could, as a company, say, okay, we are leaning into the journey, the employee journey, a SAS staff of resources around the world and carrying that cost and aspiration of achieving the superior employee experience," Jay remarks.
SAS has been planning to re-open many of its offices in phases and confident to deliver a healthier employee experience. It says that depending on the region and employees' role; its people are rejoining offices. For instance, in Cary [SAS headquarters], in the United States, SAS houses about 5,000-6,000 employees every day. Currently, the company has started office for about 600-700 people during any day of the week. "The focus is on following protocols but starting to enjoy some of those benefits again," Jay apprises.
With tough competition from companies like AWS, Microsoft, and Google in the corporate software, SAS perhaps knows that it has to leverage technology to leap forward. Attracting the new-age talent, helping them stay connected, understanding, surveying them constantly to get an idea of how they are feeling, offering them remote HR capabilities for training and wellness will continue to be a massive priority for the company.
The takeaway
The pandemic tested the resiliency levels of organizations like never before. In the new working world, CIOs are expected to do more and be more. They are trying to contribute to product aspirations. They play a pivotal role in understanding or appreciating customers and employees by bringing tools to the business like analytics, data, AI, and machine learning to help enable those types of interactions that drive the business forward cost-effectively.
Jay thinks CIOs will continue to assume greater responsibilities as technology gets ingrained in almost every aspect of an organization's working model.
"CIOs and their organizations have now become much more present in the business as opposed to simply being kind of behind the scenes. Now CIOs are at the forefront of leading and driving that innovation. So I think for me, as a role when I think about every day with the last 18 to 24 months has changed that for me. And, of course, it changes the organization. CIOs are now expected to deliberate and provide answers to the questions such as do we have the right skillset? Do we have the right priorities? Are we aligned correctly? And then, you start thinking about challenges from the past and how disruptive they are to your current agenda".