The IT sector undeniably became the backbone of the all-new digital world and subsequently the pressure on the tech infrastructure became overwhelming, giving rise to the need of a renewed business strategy in 2021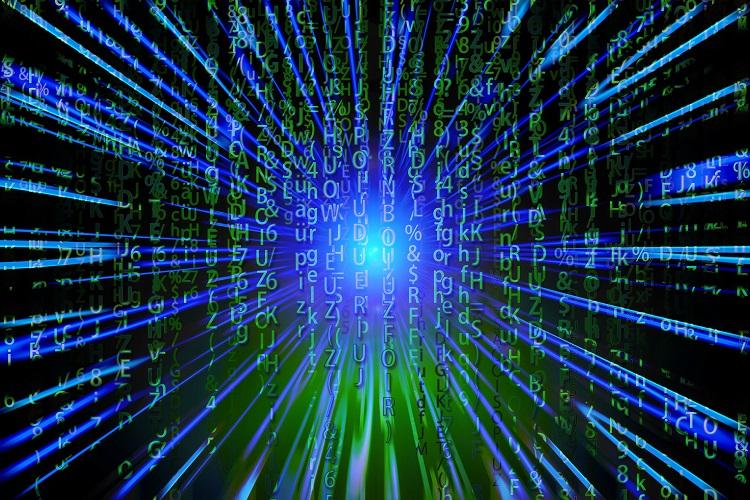 The pandemic brought the world almost to a standstill and making us step back and ponder how we could have done things better! The IT sector undeniably became the backbone of the all-new digital world and subsequently the pressure on the tech infrastructure became overwhelming, giving rise to the need of a renewed business strategy in 2021.
Sustainable Compassionate Leadership
While the IT sector has been at the forefront in aiding the public authorities and enterprises to combat one of the biggest health, economic and human crisis of our times, the pervasiveness of digital has forced companies to crave for sustainable digital transformations. We are already seeing this change, with smarter enterprises taking the right steps towards leaving greener footprints.
One good thing that came out of this crisis is that it has brought the entire world together, stressing the need for true leadership driven by resilience and compassion. Adoption of the virtual workplace has indeed boosted productivity, but the real challenge business leaders will face in the coming time will be to ensure the mental and physical wellness of their associates, so as to steer away from the perils of being cocooned. This will be not only vital for creating a healthier work culture but also for retaining talented resources workforces and thrive despite the uncertain times.
Data Driven Digital Transformation
As we step into the post COVID era, digital transformation has become the new norm for companies - big and small. The rise in the distributed workforce, virtual engagements, and a broad array of devices we use to operate, plan and respond to this crisis will continue to generate exponential data.
Business leaders will be seized with the challenge of how to secure such a large volume of fragmented data. This is where federated control of data will be given priority along with data recovery and back up mechanisms, systems and tools, mitigating risk and ensuring business continuity.
This is also where data management experts will come in, empowering organizations with higher security, gaining control of this fragmented data, while unlocking strategic insights to be future ready against the looming threats of ransomware and economic uncertainty.
Inching towards Intelligent Data Protection
The cyber security space has become more complex due to pandemic and will remain so in 2021. Security has lately been at the top of the priority list for CIOs, with the pandemic bringing data protection to the forefronts.
The expansive work from home practices has added to enterprise vulnerabilities which the attackers can easily take advantage of. In 2021, we will continue to see new pervasive ransomware trends, apart from encrypting victim's data, the hackers will also threaten to publish sensitive or confidential information, if their demands are unmet.
In order to thwart the hackers, we will see more enterprises ramping up their data protection, making Intelligent Data Management more sought after by enterprises than ever. As data recovery becomes critical, it will heighten the need for balancing privacy with health and security.
Into the Clouds with Data
One of the biggest trends that the year 2020 saw was the rapid adoption of cloud platform across the board. Migration of cloud has opened creative and sustainable ways to have more control and insight into data, which in turn will enable organizations to leverage on various opportunities, such as modernizing and scaling up of processing and storage capabilities, better management and reduction of costs while encouraging remote collaboration and ensuring data availability through smarter disaster recovery strategies.
India had made rapid strides in its Digital initiatives, from the National Health Digital Mission to the Digital India initiatives, making data all the more important and critical an asset. This new need will demand adept skill sets and professionals to understand the disparate data sets – from structured to unstructured ones. We will see automation and AI tools coming in to help find and secure this data on the go and enterprises will make a deliberate choice of where and how they want their data to be placed. 
Hybrid World is the New World
The cloud adoption was just step one in the evolution of the enterprise's journey; the real test will be the sustenance phase. One this is for sure - organizations will move away from conventional infrastructures because the times are evolving and so are their needs.
Bearing cost in mind enterprises will look at the path to drive economies of scale, and the good news is cloud and connectivity of this digital path will give them just that. This does not mean that we will become an all-virtual world. After all, human beings are social animals, hence we will see each organization defining its own unique processes, striking the balance between remote and physical worlds. This will stand true for their business models, operations, and to their cloud choice.
Indeed, we are going through an unprecedented technological revolution with disruption everywhere. As every business becomes a data-driven business, better data governance and data protection driven by progressive leadership and culture will become existential for all enterprises.
The future indeed looks promising and full of opportunities, but are the enterprises 'Ready' to embrace the change and realize their full potential?
The author is Country Manager for India & SAARC at Commvault