Transformation starts here…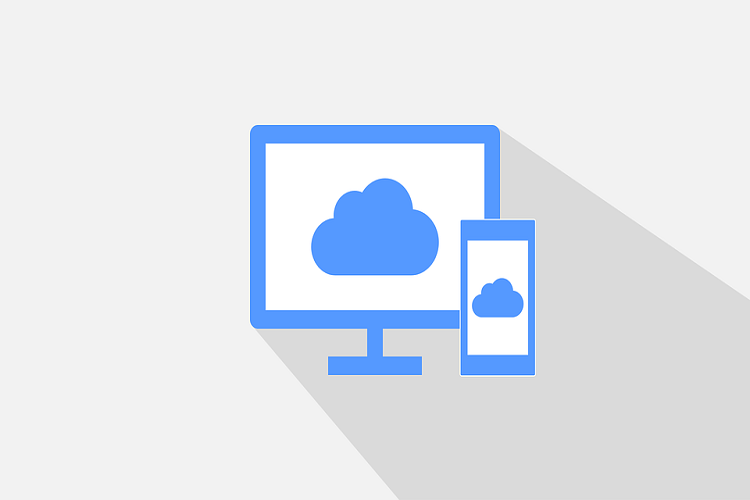 In a rapidly changing digital banking environment, organizations have embarked on their journey towards digitalization by various transformation initiatives and execution. One such vital transformation is moving towards "cloud adoption" by means of developing digital platforms, private IaaS, public cloud adoption, and a hybrid cloud.
Organizations want to achieve their vision of accelerating their cloud journey in three years' time, i.e. 70% of payment infrastructure and applications are on the cloud. This will provide organizations the edge and agility. It also provides an opportunity to ask an intriguing question: should large corporations invest time and money to develop products or will it be easier to collaborate and customize products which may be available in the market? Furthermore, the COVID-19 pandemic, which has really changed the priorities of every industry, is a bane or a boon for digitalization? We shall discuss digital strategies which will help corporations to adopt digital tech/cloud adoption at a faster pace.
Impediments
There are various challenges in large corporations especially in the BFSI sector. Following are some exclusive impediments which verticals face in their digital transformation:
Information of infrastructure is spread out (configuration management database).

Application details are distinct.

Various business lines are using multiple technologies (acute industrialization).

Lack of agility, considering the organization's size (large), which slows down the adoption.

Largely, traditional payment infrastructure, especially mainframes, which would be deep-rooted for payments systems and organizations hesitant to transform the same.
Mitigation and Acceleration
Industry standard – There are Artificial Intelligence tools available in the digital world which can be utilized to accelerate cloud adoption. However, fundamental questions have to be addressed such as – Should we contract such tools? Once transformation is over, what will we do? And of course, what is the cost of development internally vs buying such products? These are few questions that will always exist.
Well, the key answer for such questions is 'collaboration of bright minds'.
In the fast-moving digital world, it is difficult, but not impossible, to keep assessing the products available in the market at all given times. One of the fundamental business challenges remains in time-to-market. It is vital that the business needs are addressed first, as technology is an enabler in the Fintech world. When technology and business come together, there is success. Hence, the approach which would best suit business needs is 'collaboration' with such product owners, customization per our needs and then scaling the product. This will create a win–win situation.
Need of the Hour
Digital products which have a capability of AI in providing insights into complex applications and its underlying infrastructure is key for the CIOs to make decisions on assessments of applications which require re-factoring, re-hosting and re-engineering.

Effective mapping of interdependencies of applications and infrastructure which will allow CTOs to assess the technical tools required to fasten the adoption.

IP details of each host and its communication.

Port details which are configured (this being vital information for cloud migration keeping in mind an organization's landscape which may have multiple landing zones).

Output architectural by fastening and providing firsthand inputs for review of technical architects and decisions that may be concluded in a specific timeframe (weeks if not months).
Security
The proposed customized tool development requires standard ports to be white listed through which information is discovered from an organization's environment, Network is the backbone. Do remember, in the fast-changing world and its dynamics, data storage per the guidelines of respective country will change the way we customize digital products and to enhance the cybersecurity.

The proposed development should help to identify any cross-communication (bi-directional) within the network which can be addressed.

The data extracted should remain at Tier 3 level and secured behind a Firewall.
Collaboration and Customization
Develop a minimum viable product with applications in a development environment to assess and measure if they can be leveraged to accelerate the cloud adoption journey.

One of the outputs of such customized products must help accelerate the CMDB correction within weeks providing business insights into their ecosystem which can help them to make a decision based on accurate data and transform the application to mobile apps if need be.

Check if interdependencies' mapping will help the operations team with a Hawk Eye to reduce any unforeseen instances.

Getting closer to business: provide the architecture details not limited to diagram (Ports, Hosts, LB, flows, etc.) to decide which applications may be moved to cloud on priority.

Infrastructure fine tuning may also be derived.

Scalable solution is the key for long-term sustenance.
To conclude, it is vital to innovate by new ways of thinking, experimenting and to keep abreast of the technologies evolving in this fast-changing digital world. This requires collaboration and customization of digital products produced by start-ups to keep Fintech within financial institutions at the cutting edge of development. I have always believed 'a curiosity to continuously learn and a determination to constantly reinvent' changes the way you approach people and technology.
The author is Global Program Manager - Digital Transformation, Société Générale Global Solutions Center
PS: Article crafted is in personal capacity