One caution: forecasts in this rapidly changing environment is just a broad indicator, but it is a good place to start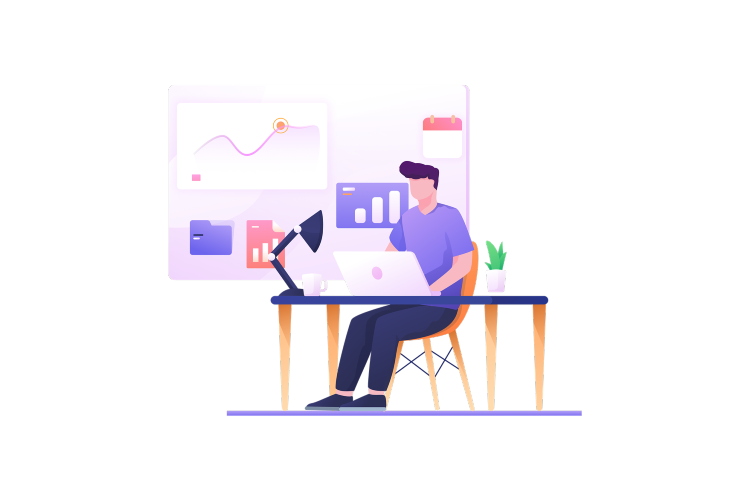 It took some time but by now, most of us have accepted the new reality, that is, living life with COVID-19. This year's pandemic has put the entire world to a standstill and forced organizations to alter their business plans, infrastructure and working pattern. By now, most of us are working from home (WFH) and for many.
It is to the credit of the IT managers that they managed to save the businesses—and thus the broader economy—by enabling the shift to remote working mode. But as we prepare for a prolonged period of this arrangement—or a slightly diluted form of it—there are questions that need to be answered. What works in distress situations is not the best thing to go for in normal situations.
And normal, it is becoming for us. New normal, as we call it now. Three things must be kept in mind, when we talk of the new normal.
No one knows what it will be, as things are still uncertain. It is a moving target and what is forecast, prophesized or plain speculated are based on what is known now. It is largely an extrapolation of the present at best and blind-men-and-elephant story at the worst.
One thing is for sure. It will not be same as the situation before the pandemic.
It will also not be the same as what we have seen in the lockdown.
Still, we have to start somewhere. We sift through some of the recent research to find a broad direction.
Here are some trends.
Security as the single-most important thrust
IT and business professionals quite often complain about security in their office environment itself, so, just imagine the concerns they must have while WFH. WFH cyber habits, such as password re-use and letting family members use corporate devices – lead to putting critical business systems and sensitive data at risk remains.
Losing control of corporate devices is a real concern and this is highlighted in a CyberArk survey, which says 77% of remote employees are using unmanaged, insecure "BYOD" devices to access corporate systems.
Cybercriminals have also increased their activity with more and more people WFH now. Add to that, the lacklustre handling of corporate devices and data, as highlighted by a Check Point Research survey, which says over 75% of respondents saying their biggest concern was an increase in cyber-attacks, especially phishing and social engineering exploits; 51% saying that attacks on unmanaged home endpoints were a concern, followed by attacks against employee mobile devices (33%). Add to that, just 29% deploy endpoint security on employees' home PCs and only 35% run compliance checks. 42% say their company invests in cyber-security training. This highlights how exposed organizations are to fast-moving, 5th generation cyber-attacks that target remote workers.
This is not to say organizations are completely ignorant about cybersecurity or do not have specific policies in place. However, in the current scenario, they lack the adequate security guidelines necessary for secure remote work. An OneLogin study proves this as is reflected in its survey, which shows 30% of employees surveyed admitting to having an online account compromised during remote working, with 10% of these failing to change their password afterwards.  
Cloud Acceleration
As more and more organizations try to adjust to the sudden shift to remote working and accept the New Normal, moving workloads to Cloud seem the popular choice for organizations.
As a MariaDB survey reveals, organizations are setting up remote access for all employees (57%) and moving more applications to the cloud (51%).
However, with more and more organizations embracing the Cloud and even increasing their Cloud investments, some skepticism remains with regards to trust. How well can you trust your public cloud provider?
A Yellowbrick Data's survey shows that more than a quarter (27%) of enterprise leaders saying they do not trust public cloud providers to prioritize their business needs. With the above statistic in mind, it is not surprising that risk mitigation remains a critical consideration, with 82% of respondents saying they want hybrid or multi-cloud options to spread any risk from their cloud investments, along with an additional 67% saying there are some parts of their business they will not trust to any single cloud vendor.
A key point to note here is organizations also need to ensure their data is protected in the Cloud. Otherwise, what is the difference between legacy systems which are weak and vulnerable to attacks and advanced Cloud protection systems? A Veeam Software study points out that many organizations (40%) still rely on legacy systems to protect their data without fully appreciating the negative impact this can have on their business. The vast majority (95%) of organizations suffer unexpected outages and on average, an outage lasts 117 minutes (almost two hours). Hence, Data storage, protection and backup are crucial to a successful and secure Cloud adoption.
End-user Technology Coming to the Forefront
COVID-19 pandemic, leading employees to WFH, has been a blessing in disguise not only for Cloud-based technology solution providers but also for organizations trying to figure out ways to 'keep the lights on'. Cloud-based offerings like Zoom, Slack, and Microsoft Teams, and other remote learning tools are increasingly being used for office collaboration amongst businesses and remote education and training amongst educational institutions. Public cloud providers like AWS, Google, Microsoft and Salesforce are providing products-as-a-service to empower companies with increased computation and storage capabilities at a relatively low investment. For instance, Nutanix announced an enhanced free trial of its Frame Desktop as a Service (DaaS) for enterprises in the APAC region in February 2020 to enable remote working for enterprises amidst the COVID-19 outbreak. Infact, a GlobalData study outlines that the COVID-19 pandemic has accelerated the demand for digital technologies to ensure resilient enterprise business operations. Subsequently, a surge in demand across the Asia-Pacific (APAC) region has resulted in cloud-based offerings outshining traditional products.
Moreover, there is a high demand for Software-as-a-service (SaaS) based offerings from enterprises, specifically for teleworking and remote conferencing. 
Agile Adoption and Continuous Intelligence
Organizations are upping agile adoption for increased benefits during the pandemic. Agile adoption improves key capabilities needed to respond to current business challenges, especially those resulting from the pandemic. This is supported by a Digitalai's survey, which reveals 60% of IT and business professionals saying Agile has helped increase speed to market, 41% agreeing they are better able to manage distributed teams, and 58% saying they have improved team productivity. Therefore, it is clear these practices are invaluable during these challenging times.
There is also an increasing demand for a new category of software called Continuous Intelligence among C-level executives. Key industry trends — including accelerated cloud migration, the rising importance of rapid data insights, and the emergence of DevSecOps — are converging to drive huge demand for continuous intelligence. Continuous Intelligence allows organizations to more rapidly deliver reliable applications and digital services, protect against modern security threats, and consistently optimize their business processes in real time. This empowers employees across all lines of business, development, IT, and security teams with the data and insights needed to address the technology and collaboration challenges required for modern business. As per a Sumo Logic survey, in today's ever-changing business landscape, those businesses that operate using a software-driven model will be the most successful. These businesses recognize the power of transforming enormous volumes of data generated by digital operations into real-time insights that propel further success. The ability to do this in real-time, all the time, across multiple functional disciplines, lies at the heart of Continuous Intelligence.
In this New Normal, organizations need to foster a culture of cyber resilience, focus on protecting critical capabilities and services and keep all business response and continuity plans updated. Keeping your data safe and secure, your home network secure, corporate devices secure, Cloud data secure and using digital tools securely is an absolute must. Moreover, as a World Economic Forum (WEF) report indicates, by following cyber resiliency, organizations will be able to successfully shape a responsible course of action that balances short-term goals against medium- to longer-term imperatives. Agile adoption and Continuous Intelligence can also help organizations to a large extent in this new era.