A third of global workers use corporate devices for socializing during COVID-19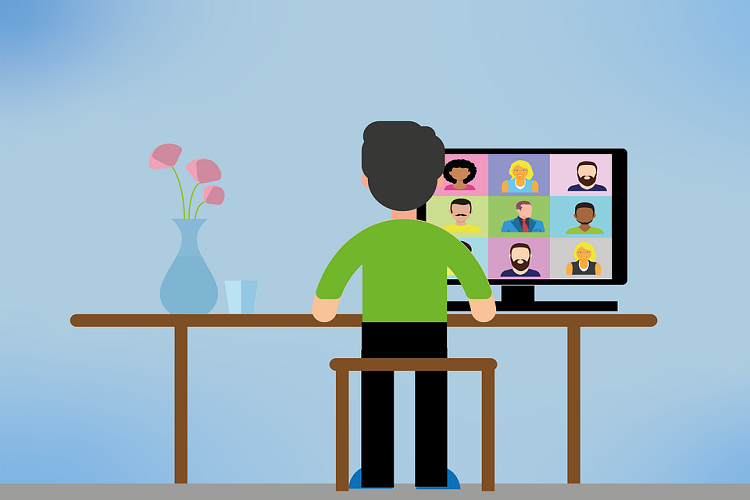 Employees are freely using corporate devices for non-work related activity, regardless of cybersecurity hazards, according to OneLogin's study, titled 2020 COVID-19 State of Remote Work Survey Report. The study found that 33% of workers have admitted to using a corporate Zoom account for online socializing with friends or family since they started working remotely. 30% of those surveyed admitted to having an online account compromised during that time, with 10% of these failing to change their password afterward.
The study of 5,000 remote employees from the United States, Germany, France, the United Kingdom and the Republic of Ireland reveals that security measures and password best practices have not taken priority in many regions.
"Working from home has invited unprecedented challenges to cybersecurity," said Brad Brooks, CEO and president of OneLogin. "As the lines between personal and corporate worlds continue to blur, it's critical that organizations adopt technology and policies that make it as simple as possible for employees to keep systems secure. Our OneLogin Trusted Experience Platform provides security and reliability to companies so leaders can focus on what matters the most – keeping their employees and customers safe."
Even though corporations own and are responsible for the devices that employees are using to expose them to potential security breaches, half of organizations (50%) globally have not established cybersecurity guidelines regarding remote work. A closer look at how individual countries practice security highlights the differences in the misuse of corporate channels and willingness to access high-risk websites. The study found the following:
         

US remote employees use work devices to access adult entertainment sites more than any other country, increasing their risk of phishing and other malicious activity

         

US and Republic of Ireland were far more likely to use corporate Zoom accounts for online socializing, with 45% and 44% respectively in comparison to the UK's 22%

         

Workers from the US and the Republic of Ireland were also by far the most likely to use their work device to access streaming services, with 50% and 47% admitting to having done so, compared to the UK's 32%

         

US workers (45%) are three times as likely to have given their work passwords to their child or spouse compared to countries like the UK (13%) and France (9%)

         

Over 60% of US workers have admitted to having an online account compromised since starting to work remotely - 2X the global average (32%)