Organizations globally are still struggling to build teams that can capitalize on the true value of data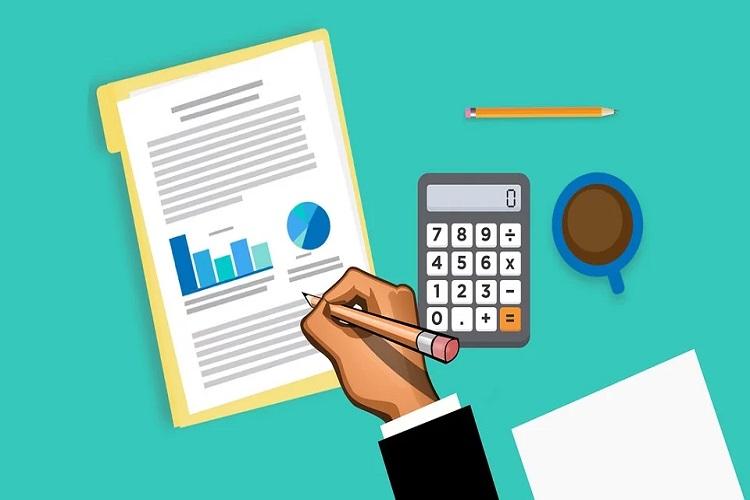 While most organizations understand the incredible opportunity of data, a gap has emerged between organizations' aspirations to be data-driven and their employees' ability to create business value with data, according to a study by Accenture and Qlik, titled The Human Impact of Data Literacy, conducted on behalf of 'The Data Literacy Project'.
Data is a gold mine that can fuel a culture of innovation and growth. However, when employees struggle to make sense of data, productivity and business value can be affected. Accenture and Qlik's survey of 9,000 employees around the world found that each year companies lose an average of more than five working days (43 hours) per employee. These lost days due to procrastination and sick leave stem from stress around information, data and technology issues, and equate to billions in lost productivity around the globe: USD 109.4bn in the US; USD 15.16bn in Japan; USD 13.17bn in the UK; USD 10.9bn in France; USD 9.4bn in Australia; USD 4.6bn in India; USD 3.7bn in Singapore; USD 3.2bn in Sweden; and USD 23.7bn in Germany.
The research identified how the data literacy gap is impacting organizations' ability to thrive in the data-driven economy. First, despite nearly all employees (87%) recognizing data as an asset, few are using it to inform decision-making. Only 25% of surveyed employees believe they're fully prepared to use data effectively, and just 21% report being confident in their data literacy skills — that is, their ability to read, understand, question and work with data. Additionally, only 37% of employees trust their decisions more when based on data, and almost half (48%) frequently defer to a "gut feeling" rather than data-driven insights when making decisions.
Second, a lack of data skills is shrinking productivity. An eye-opening three quarters (74%) of employees report feeling overwhelmed or unhappy when working with data, impacting their overall performance. Some overwhelmed employees will go to further lengths to avoid using data, with 36% of surveyed employees stating that they will find an alternative method to complete the task without using data. Six in 10 respondents (61%) report that data-overload has contributed to workplace stress, culminating in nearly one-third (31%) of the global workforce taking at least one day of sick leave due to stress related to information, data and technology issues. 
"No one questions the value of data – but many companies need to re-invent their approach to data government, analysis and decision-marking. This means ensuring that their workforce has the tools and training necessary to deliver on the new opportunities that data presents," said Sanjeev Vohra, group technology officer and global lead for Accenture's Data Business Group. "Data-driven companies that focus on continuous learning will be more productive and gain a competitive edge."
According to the study, organizations need to consider the following 5 key steps when planning their data literacy strategy:
1. Set your data expectations
By outlining clear and identifiable goals, leaders can start to define how different roles across the organization will need to work with data to achieve them. Different groups will be accountable for creating value with data in different ways. Most employees within the organization will be Business Users, who will need to review relevant data and act quickly. Whether it's nurses managing hospital beds, or supply chain managers identifying and managing potential issues, taking actions based on insights will improve their performance, boosting organizational efficiency and productivity.
At the other end of the scale are Data Scientists, who will deliver value by improving existing models and developing new ones. In between sit Analyst Users, who will focus on the "why" and can provide deeper insights to Business Users. Then there are Discovery Users, who will deploy advanced data skills to explore and prove the value of new use cases, ultimately working toward the industrialization of new ideas. Each of these users has an important role to play in using data to deliver on their organization's goals.
Setting clear expectations means that everyone—whether they're in product development, marketing or business intelligence—understands what is and isn't expected of them. This must go beyond the processes they should be using data for, encouraging them to collaborate and communicate with data, as well as to challenge its insights. To help employees embrace working with data, leaders must first understand how employees work with data and then ensure that they understand how data supports the overall goals of the organization. By doing so, employees can recognize data-related tasks as achievable and appreciate how they will, in turn, create value for the business. This makes the role of a data champion in every organization ever more important. They work with senior business stakeholders, data experts and team leaders to ensure that the goals utilize the data's absolute potential, while being achievable for users.
2. Create a roadmap to achieve your data goals
Business leaders need to understand the state of data in their organizations so they can identify the investments needed for empowering employees to deliver against the business goals.
For enterprises, the roadmap to becoming more data-driven must focus on 3 areas:
a. Assessing individual levels of data literacy
b. Understanding the current availability and required adoption of technology and tools to support each type of user
c. Defining the data that users need to access to be productive and managing governance
3. Arm your employees for data-driven working
Organizations must provide employees with the tools, processes and methodologies that enable them to use data as required and meet business goals. For more expert users, investments should be made in solutions that reduce data cleansing and quickly deliver data that's ready for analysis, monetization and productization.
For business users, the focus should be on:
a. Providing them with solutions that deliver the right insights. This will empower the employee to take actions that will improve productivity and deliver business value.
b. Delivering easily consumable insights as part of users' existing working practices. For instance, the organization can embed dashboards into communications tools such as Slack or in CRM systems.
c. Equipping them with frameworks and methodologies that will enable them to own the data process, from data gathering and analysis to generating insights and value. Enabling employees to work with the right data will not only improve their ability to realize its value, but also help boost their confidence to take actions from insights—ensuring that data is seen as a benefit, not a burden.
4. Close the data literacy skills gap
Being self-sufficient to work with data is not the same as having self-service data and analytics. No matter how consumable the data is, employees need to be curious and capable of understanding, questioning and taking the right action based on the insights delivered. This, in turn, improves their experience of and confidence in using data: employees who identify as data-literate were at least 50% more likely than data novices to say they feel empowered to make better decisions and trusted to make better decisions.
With just one-fifth of the global workforce reporting that they are confident in their data literacy skills, business leaders should consider how data upskilling could help improve their employees' use of data. Such training should not focus solely on the hard, technical skills needed for data processes, but also encompass soft skills that help people realize the full value of data—such as collaboration, curiosity, critical thinking and storytelling. Data literacy training can take many forms—some companies integrate it into existing skills initiatives, provide standalone e-learning courses or offer specialized classroom training. There are also free e-learning courses and resources available as part of the Data Literacy Project, including an initial assessment that helps users identify their current data literacy level. Given that more than one-third (37%) of all employees believe that data literacy training would make them more productive and 22% believe that it would reduce stress, it's clear that there is great appetite among employees to improve their data skillsets.
5. Create a culture of co-evolution
With the growing prevalence of New Data technologies, such as automation and machine learning across the enterprise, no one have or ever will reach the endgame for data.
Therefore, the data tools for all roles should be regularly reassessed to ensure that they continue to deliver against the user requirements. Data literacy training cannot be approached as a tick-box exercise but should be incorporated into the organizational training program. Once in place, this program should be kept up-to-date to reflect the evolving use of data in the enterprise. Data literacy should be a compulsory part of all employees' learning and development programs and be measured in their reviews to ensure that they continue to create the greatest value from the organization's data.