Just 20 first names are shared by 189 of the 1000 winners over ten years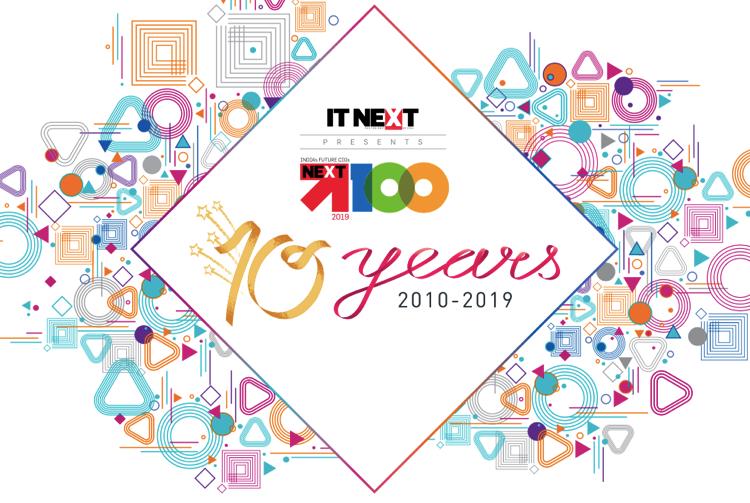 Sanjay happens to be the most common first name among the NEXT100 award winners in the ten years, since the awards—the only such awards to identify next generation IT leaders—got instituted in 2010.
NEXT100, given by IT NEXT, a 9.9 Group publication, honours 100 future CIOs every year. Today, this exclusive community has 1000 members.
There are at least 160 first names (sometimes with slightly different spellings) that are shared by more than one winner.
While the first name 'Sanjay' is shared by 17 winners—that is 1.7% of all winners—the second slot goes to Amit (with spelling variation, Amith), which is shared by 15 winners. Manish (13 winners), Rajesh and Ajay (with spelling variation Ajai) (11 winners each) occupy the next four slots.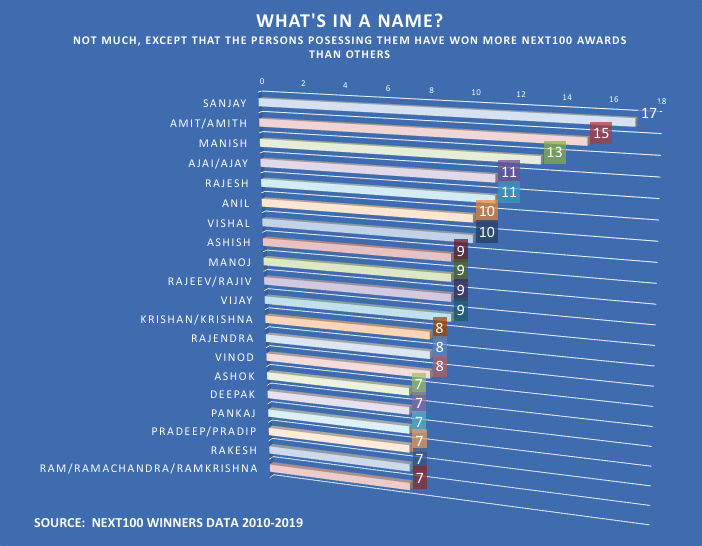 Given is the list of top 20 most common first names among NEXT100 winners between 2010 to 2019. Persons with these 20 first names account for 189 of the 1000 winners, or close to one out of every five
The other names that are shared by five or more winners include Ajeet (including Ajit), Anand, Aroon (including Arun), Dinesh, Ravi, Sachin, Sanjeev (including Sanjiv), Santhosh, Sunil, Chandra, Debashish, Gaurav, Kamal, Neeraj, Rahul, Sandeep, and Vineet.