Adopting and installing PKI has been known to offer significantly stronger security with better encryption methodology compared to password-based authentication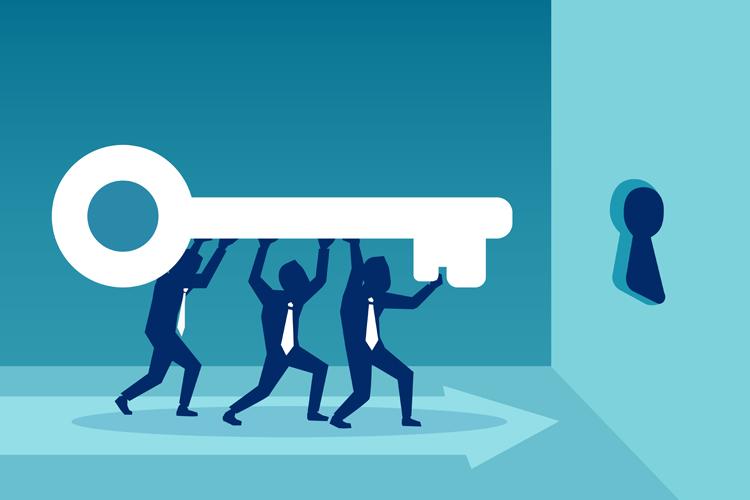 "Complexity is the worst enemy of security." When Bruce Schneier said this about 20 years ago, top cyber threats (nowadays) like phishing or 'Man in the Middle' attacks, were at a nascent stage. Adding fuel to the fire, recent escalations in cybercrimes point to the fact that the threat index is on the rise and a full-fledged attack using these techniques can prove fatal to an organization's reputation, operations and everything in between and beyond.
To counter this malice, organizations must capitalize on two things. First, strengthening security infrastructure by adopting Public Key Infrastructure (PKI), and the other, fortifying 'Digital Trust' among its customers and safeguarding their interests while minimizing business risk.    
Balancing security and trust factors as mentioned above needs a solution with a proven track record. PKI based security solutions have been popular among organizations due to the unbeatable track record for mission-critical enterprise applications. It is built upon complex mathematical cryptographic functions designed to create, store, manage and send out authenticated digital certificates and their associated encryption keys.    
How Security Landscape Changed with "Digital Trust"?  
Disruption of services - leading to financial loss, damage to business reputation are some major business risk factors that enterprises must deal with during a confirmed cyber breach. Today, enterprises who deal with sensitive user and business data have realized that they can fortify digital trust at user, device, or server level.  This is where PKI-based solutions can offer assurance and the much-needed immunity against breaches while mitigating business risks.   
PKI can be easily integrated into a digital ecosystem made up of IoT devices; IoT-enabled networks, surveillance systems, and other mission-critical applications. PKI works this out by facilitating the secure exchange of data between end-users, connected devices, embedded systems, web servers or programs/applications addressing business risks and vulnerabilities which form the basis of digital trust.   
How PKI Forges Digital Trust 
Adopting and installing PKI has been known to offer significantly stronger security with better encryption methodology compared to password-based authentication. It also makes sure that below trust criterions are met:  
Confidentiality: PKI ensures the secrecy and privacy of data and guarantees that no one other than the expected parties can access the data.   
Authentication: PKI verifies the identity of entities or ensures that the persons with whom you are corresponding are the same who they say they are.   
Integrity: PKI ensures that data cannot be corrupted or modified, and transactions cannot be altered using digital signatures.   
Non-Repudiation: PKI ensures that data cannot be renounced, or a transaction denied.  
PKI Can End "Weak Links" in Your Network 
Cybercriminals are always on the prowl to find new ways of breaching enterprise security infrastructure, especially password-based systems. Once they crack password, etc. the first layer of security, they are largely in the clear. If you are familiar with 'Man in the Middle' attack or MitM, PKI can prevent it from happening; shielding attackers at the primary level itself. The man in the "Middle" never gets the key to decrypt or modify any transaction, thereby reinforcing digital trust. PKI with the above-mentioned qualities can alleviate breaches and weak links through which cyber criminals create malicious tunnels into the enterprise network. 
Your Enterprise is never too late for Adopting PKI 
The key to implementing a successful PKI integration lies in the way it is designed, which is keeping the organization's data infrastructure in mind. PKI is agile, which makes it apt for legacy systems and emerging technologies of today. Emerging technologies like IoT and Blockchain can leverage the PKI's capabilities to additionally fortify security around their existing infrastructure. PKI can offer effective security and digital trust keeping the complexity and diversity of today's corporate network. The list of advantages that PKI's scalable properties brings about to forge the element of "Digital Trust" is endless.   
The author is SVP - Strategic - Global Initiatives, eMudhra