They are going for biometric authentication, Bring Your Own Identity (BYOI), Multi-factor and Risk-based Authentication methods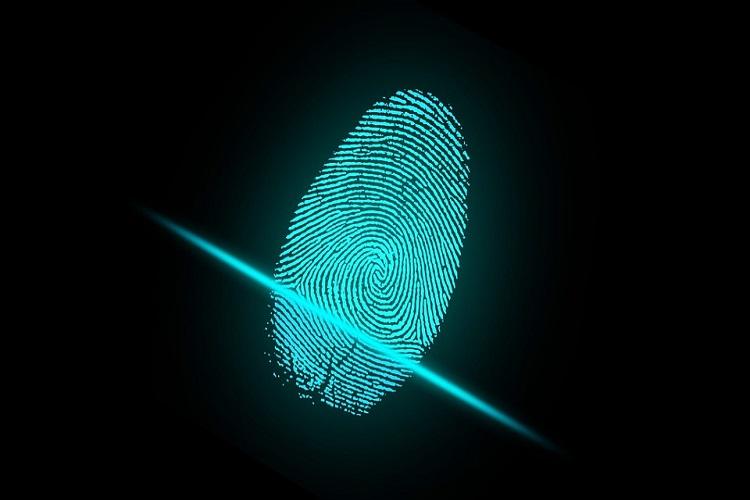 More and more organizations and customers are opting for passwordless future and instead going for biometric authentication, Bring Your Own Identity (BYOI), Multi-factor and Risk-based Authentication methods, according to LoginRadius, a leading cloud-based customer identity and access management platform.
Issue I - The Easy vs Secure Conundrum
Customers want fast, easy access to every site or app they use. Yet, 90% of internet users have data privacy concerns. If customers aren't given secure, yet easy login and sign-up access, they'll take matters into their own hands. They'll create vulnerable passwords that jeopardize your digital infrastructure and their private data.
Why Passwords Fail
Password complexity is weak: Passwords may meet complexity, yet still be considered weak because of password dictionaries.
Passwords aren't unique: People reuse passwords and newly leaked dictionaries contain previously leaked passwords.
Password follow patterns: In most cases, the top 100 patterns will crack the majority of passwords in an organization.
Password cracking is easy: With available hardware resources, it can take seconds to brute force most passwords.
Top 3 Password Hall of Shamers
81% of hacking-related breaches leveraged stolen and/or weak passwords? Bad passwords are so prevalent.
59% reuse their passwords everywhere – at home and at work.
87% of millennials reuse passwords, despite knowing better.
Over 70% of employees reuse passwords at work for all their work apps.
Issue II- Interrupted Customer Journey
One-third of online shopping is abandoned due to forgotten passwords. It is also a threat to the health of your business.
A recent study shows that 18.75% of cart abandonment occurs during password resets.
This indicates that even when consumers are committed to buying something online, delays make people reconsider purchasing. For this reason, smart enterprises will want to eliminate any obstacles in the conversion process.
Here are some ways they do this.
Customer Access Solutions
Passwordless: An authentication method is called passwordless when no password is being stored. Instead, your customers gain access to your website or app through an access code or link that you send to their phone or email. One of the most popular passwordless methods used today is One Time Password (OTP). A no-password solution means better security and no-hassle sign-ins.
Biometric Authentication: Within the past few years, biometric authentication has become quite common and includes:
Fingerprint: Using TouchID, users authenticate in real-time by scanning their thumbprint on a mobile device that is matched to an image on file.
Facial Recognition: FaceID allows a user to authenticate in real-time by taking a selfie that is then compared to an image on file.
Voice Authentication: This technology analyzes a customer's voice for unique characteristics, and then matches that to a voiceprint on file.
Gesture Biometrics: Another futuristic passwordless method being used today is called gesture biometrics. According to BioCatch, the software company who provides the Royal Bank of Scotland with this functionality, this system can detect imposters with 99% accuracy.
Customer and Business Pain Points
Issue 1 - Too Many Passwords
Password fatigues happens due to several online interactions like:
Bill viewing or payment for telephone/cable/utilities
Reviewing or paying for health/medical services
Inquiring about government services
Using software/apps for work
Engaging with social media
Making online purchases
Managing your banking/Finances
Signing up or into educational portals
Contributing to chat forums, review sites, etc.
Issue 2 - Weakened Passwords
A dangerous side-effect of password forgetfulness is the use of easily guessable (AKA hackable) passwords. A weak password not only puts consumer data at risk—it puts the companies that hold this data at risk, too. Some extra authentication methods may include a notification email sent to the user or administrator.
Here are some ways they do this.
Bring Your Own Identity (BYOI): CIAM software allows you to connect your app or website to a 3rd party provider that your customer uses. This way, your customers can sign in to your app or website using their existing credentials instead of creating a new password. Ex: Sign In with Apple. Therefore, anyone who uses Apple will never have to remember a password when connecting to integrated 3rd-party apps. In addition, users can hide their emails, allowing for greater privacy and security. A common example of BYOI is social login, where a customer may use Facebook or other social platforms to access a website or app.
Multi-factor & Risk-based Authentication: Instead of asking people what they know (passwords), many enterprises are using authentication methods based on what people have—their smartphones. The common term for this is SMS-based authentication. With these criteria, you can create a Risk Profile that recognizes out-of-character customer actions. 
Judging by the numbers alone, chances are that many of your customers may be putting your business at risk due to bad password practices. That's perhaps the strongest reason why passwordless authentication is preferred by consumers and enterprises alike. A customer identity and access management solution can provide passwordless, yet secure authentication options for your customers.
While passwords might not be entirely ghosted yet, the majority of consumers agree: They need secure, simple, and seamless sign-ins across all devices. For businesses who fail to use passwordless technology, this can be a death sentence. That's why smart enterprises aren't waiting for a passwordless future—they're preparing for it now.