While CIOs might be gaining some power, their success will depend on how they are developing the right blend of technical, business and influencing skills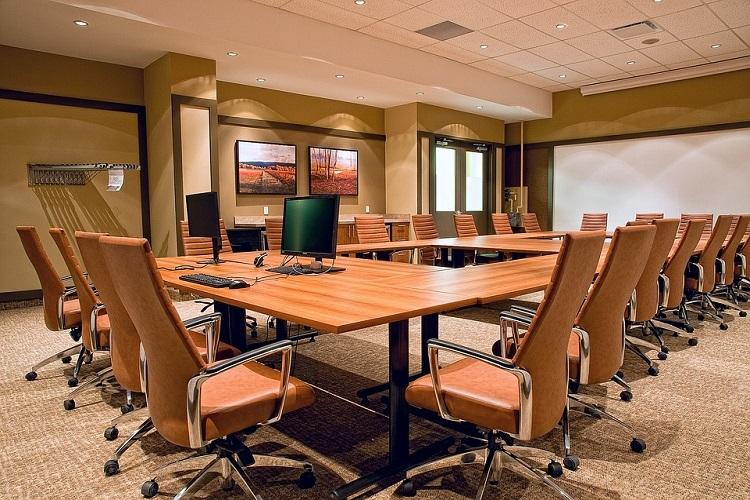 The phenomenal rise of digital technologies along with changing customer expectations is having a knock-on effect on C-suite dynamics. While earlier the CEO in alliance with CMO and/or CFO would drive the key business decisions, today, the push for digital transformation has made CIO's role in the boardroom vital. In such a changing scenario, it is interesting to examine how CIOs can become boardroom influencers and drive organizational change.
CIO's role becoming critical
Various studies have shown and industry experts affirmed that today CIO's are more emboldened to drive organizational changes. For example, a recent research report by Apptio and FT Focus on C-suite leaders and their changing roles, suggests that the CIO/CTO position now serves a "critical role" in preparing the organization for sustained growth.
"The CIO priorities are shifting as they take a more agile approach to IT strategy," says Sean Kearns, Editorial Director for FT Focus, who believes that CIOs have an enormous opportunity to plot the course of business growth.
However, Kearns tips off that doing so involves achieving alignment with other departments and influence over the boardroom.
Of the organizations undergoing digital transformation in the study, 56% claims to take an 'agile' approach based on constant learning from the business and customers. When it comes to developing products and services, more than two-thirds of global respondents states that digital transformation has strengthened collaboration across the C-suite.
But problems remain…
The expected collaboration between C-suite is also leading to blurred responsibilities, and not all leaders are aligned on business priorities or technology strategy. For example, fewer CFOs and CMOs are aligned with their companies' CIOs in reality, the study shows. The lack of alignment is creating tension between finance and IT, or marketing and IT according to Apptio. About half (47%) of those surveyed even said digital transformation has worsened existing strategic differences between these functions.
For example, the finance head of a leading healthcare firm (who didn't wish to disclose his name) opines that CIOs might be gaining more power within the organization, but many are lacking the communication skills essential to influence their business in order to deliver the change it requires.  
There are other pressing concerns in the C-suite. For example, cloud adoption is crucial, but concerns over governance and IT compliance pose challenges for adoption and migration. In such cases, the study also reveals that just 30% of leaders feel confident in IT's ability to govern cloud computing across the business.
At the same time, agile approaches help to accelerate the adoption of new technology, but greater clarity is needed on tracking performance, say many.
Focus on expertise to solve problem
So, while CIOs might be in a position of power, their success will depend on how they are developing the right blend of technical, business and influencing skills within their organization. The spotlight is therefore on the CIO's expertise in solving these problems at hand.
A study by MIT's Center for Information Systems Research (CISR) brings to light that companies with experienced technologists on their board outperform others in areas such as revenue growth, return on assets and market capitalization growth. In other words, the significant contribution that CIO/CTO's can bring to table gets reflected in the company's financial outcomes.
The analysis shows that out of 1,200 large enterprises with revenues over USD 1 billion, about 24% had board members that were classified as technology experts. These board members included those with experience as a CIO/CTO and expertise in software, digital platforms, big data and innovation, besides substantial years of leadership skills.
According to the study, "Revenue growth over three years for boards with three or more such directors was 17.6% compared with 12.8% for boards without technology experts. Market capital growth over three years was 31.3% compared with 23.3%. Boards with three or more tech experts also had a 34% higher return on assets."
Stephanie Woerner, research scientist at MIT Sloan's CISR states that CIOs and CTOs have a lot to offer to a board. "If a company needs to increase its tech savviness, it could benefit from bringing enterprise technology executives in to advise the board and include them on strategy retreats," she says.
"CTOs and CIOs are going to be people that become really important or attractive to boards," she says, adding that they should have even more interactions with the board than they're having now.
It is also important because doing business in the digital era entails risks ranging from cybersecurity breaches and privacy issues to business disruptions and missed competitive opportunities. But CIOs with strong digital and business knowledge can offer better and unique learning opportunities to their team and the entire organization.
More power to the CIO
Backed by a digital-savvy board, the CIO has the potential to become an influencer to the board, believe experts. As Naveen Gulati, CIO of Girnar Soft notes, "The CIO can leverage digital technology as an opportunity to drive organizational strategy. For example, s/he should make data and analytics a top company priority and design digital transformation towards business goals." 
He adds that IT leaders need to both manage traditional IT while also act as an advisor and guide for the rest of the company on what technologies and digital projects they should research and experiment.
For example, the CIO can engage digitally-savvy customers, by teaming up with the CMO. Together, they can identify behavior patterns, predict trends as well as analyze profitability of products and services so they can be flexible in offerings. Or involve himself in the recruitment process where HR collaboration with IT can make a big difference to companies.
CIOs must boost collaboration, just like he is involved in boosting efficiency or cutting costs. As the entire organization faces the digital disruption challenge, it's up the CIO to take the lead and explain other decision makers on tech-based improvement and innovation. As Harnath Babu, CIO at KPMG states, "CIO can encourage the C-suite on how employees can have access to adequate training resources in order to support their professional development and equip them for digital transformation."
In every sense, the CIO has the opportunity to move away from their traditional IT-focused role, to become a business leader. As Babu opines, "By honing their leadership skills, being open to collaboration with other department heads and ensuring their IT teams are adequately skilled for digital transformation, CIOs can firmly position themselves as boardroom influencers."