CIOs must play a critical leadership role in the C-suite and collaborate to drive transformation, says a new study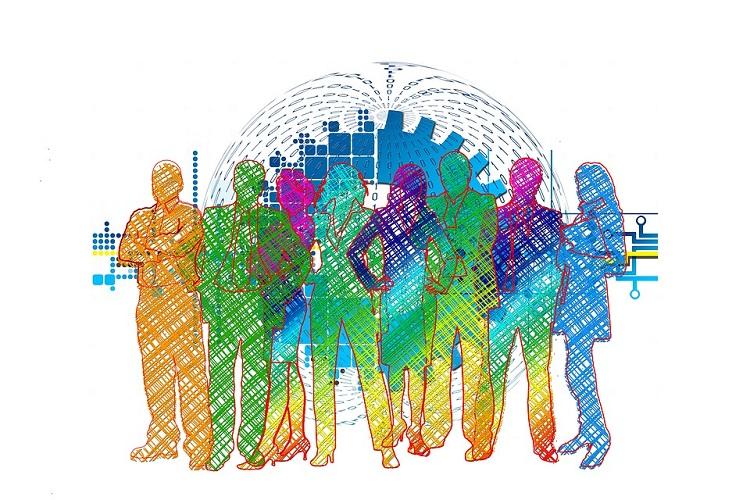 C-suite organizations worldwide are achieving some success with digital transformation. But there's still a strong belief that this evolution requires radical, far-reaching changes to achieve success. One of the key barriers in digital transformation initiative is the lack of coordination between the c-suite and the IT team, shows a new study by NTT. Researchers believe that CIOs must play a critical leadership role in the c-suite and collaborate to drive transformation and ensure organizational continuity in the midst of digital disruption.
The research surveyed over 1,150 executives across North America, Europe, Middle East & Africa, and Asia Pacific, including India, shows that there are some obvious discontent echoed by business leaders and the IT team.
NTT's 2019 Digital Means Business Report shows that business leaders in nine of out ten organizations are dissatisfied with those in charge of spearheading digital transformation. The IT leaders opine that a lack of strong transformational leadership and focus on the need to change people is holding many companies back.
Lack of alignment between business and IT
There are some specific findings from the study. Some 71% of organizations in the early stages of transformation believe a complete restructuring of the business and operating model is the primary definition of digital transformation. Lack of executive sponsorship or ownership is ranked as the top barrier to success, they say.
The research also reveals that there's a direct correlation between organizations' ability to realize relevant, outcome-driven value from digital transformation on a regular basis, and their digital maturity. Yet, there still exists a discernible lack of alignment between IT teams and the wider business. For example, only 29% of organizations are embracing digital transformation as a collaborative effort between business and IT.
While 42% of respondents say business and IT are delivering in a more integrated manner, supported in part with the introduction of a Chief Digital Officer function, only 12% are highly satisfied that planning is flowing effectively through to execution. Almost half (49%) of digital transformation projects are still IT-led.
"Organizations are still grappling with how to shape their business to capitalize on a connected future," says Wayne Speechly, VP- NTT advanced competencies.
"Digital creates the opportunity for value to be constantly derived from transformation initiatives across the business. Organizations should focus less on perfecting a grand digital plan, and more on taking considered and iterative steps in their transformation journey to progress value and clarity of subsequent moves," he says, adding that any change has to be supported by pragmatic, self-aware leadership and collaborative efforts.
While digital transformation sweeps through industries worldwide, another report by Economist Intelligence Unit (EIU) reveals that most companies remain ill-prepared for the disruption. The study shows that less than one-fifth of global companies have defined and implemented an organization-wide strategy for digital transformation.
There is obviously a 'disconnect' between the execution of digital initiatives and the development of a corporate digital strategy. Some of this can be attributed to singular digital initiatives being undertaken in siloed corporate departments, and varying opinions in different units.
According to the EIU report, for example, only 14% of marketing executives say their organization has a company-wide digital transformation strategy, whereas 26% of IT executives say one exists. At the same time, 30% of marketing respondents say individual departments have their own digital transformation strategies, compared with only 23% of IT executives who say the same thing.
The problem is that a siloed approach to digital transformation won't work. Collaboration is key, and the IT department is often stuck in the middle, trying to make everything function properly. More often than not, IT plays a legacy role maintaining current systems and operating as a service provider to the company instead of focusing on digital innovation.
How CIOs can lead digital transformation
So, from these studies it is interesting to understand how CIOs can prepare themselves to lead digital transformation journey. The shortfall in both the studies highlight the need for business leaders to change themselves, build a different environment, and set new behavioral priorities and performance indicators in order to drive a more proactive, tactical, and incremental approach to transformation.
The NTT study shows that IT leaders must rethink end-to-end business processes and provide a core IT environment to enable business transformation.
While an understanding of Big Data, analytics, and cognitive computing help improve decision-making and planning, CIOs should focus on building an agile culture that supports rapid innovation and new offerings. For example, they should explore new channels to engage with customers and partners in new ways to enhance or develop diverse initiatives, using Internet of Things (IoT), mobile technology, cloud-based platforms, and other emerging initiatives.
At a time when it is no longer a question of if your company should transform, but when and how, IT leaders should be prepared to turn insight into action and lead organizations through digital transformation with the right strategy and execution. 
Test running, chaussures, montres cardio gps et habits sports