With automation, CIOs are seeing an increase in customer engagement and new revenue sourcing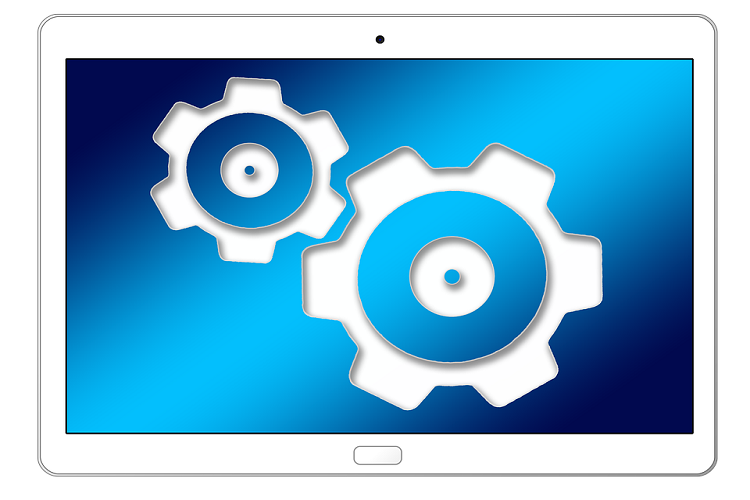 As enterprises across industries are increasingly focusing on digital transformation, experts believe that automation of business processes has made considerable headway and is clearly becoming a C-Suite priority. In fact, a number of reports this week bring out the fact that the impact of automation can be huge. While they observe several barriers to automation including hundreds of job loss, it is evident that the time has come when we can't simply put a stop on this technology innovation.
C-suite sees gain in automation
A new study released this week by Robotic Process Automation (RPA) and AI software company, UiPath in collaboration with The Economist Intelligence Unit, found that over 90% of organizations already use technology to automate business processes.
The survey polled 500 senior executives of mid and large enterprise in eight countries including, Canada, France, Germany, India, Japan, Singapore, the UK and the US. It shows that 80% of respondents report that the C-Suite is driving automation initiatives for their business, with automation responsibility rolling up to the CEO (22%), CTO (29%) and CIO (17%). Over 70% of C-suite respondents report that RPA and AI are a high or essential priority to meet their strategic objectives, mainly because they expect it will make them more competitive.
This demonstrates that automation is helping businesses in every industry seek efficiencies that come from replacing manual tasks with machine-operated ones. The obvious benefits of automation technologies as cited by nine out of 10 CIO/CTOs are increase in customer satisfaction, focused employee attention on less repetitive and mundane tasks, an increase in customer engagement and new revenue sourcing.
While automation maturity is at its highest in the US, with over 60% of organizations making extensive use of automation, there are some interesting findings from India. The country shows the maximum level of enthusiasm about automation among CIOs and other senior executives. 84% believe RPA is a high or essential priority to meet strategic business objectives for Indian businesses as against the global average of 76%. Also 90% C-level executives expect their company's financial results to improve as a result of automation, namely profitability, operating costs and revenue growth.
Sector wise, IT and manufacturing have outpaced other industries in automating business processes. By contrast, government and public sector institutions have made the least headway among surveyed sectors. Of CIOs who have implemented automation, most have automated highly repetitive back-office functions.
"Automation of functions is most extensive in IT, operations and production, customer service and finance. Typical candidates for automation in IT have been processes such as password management and the logging of service requests, while in operations, maintenance scheduling is frequently automated," the study says, adding that in two years, those surveyed believe customer service, marketing and R&D functions will be important to automate.
Not without challenges
However, the C-level offices believe that automation comes not without its challenges. Like any new technology, there will be factors holding companies back from complete implementation. For automation, data privacy and security concerns top the list. This has been especially emphasized by CIOs of public companies and healthcare executives.
Executives also site deployment of technology, lack of relevant talent and skills, and employee resistance as barriers for business-wide automation adoption. The skills gap is felt most acutely in Asia, particularly Japan, while change resistance is most prominent in the UK. For those reasons, 42% of executives believe providing education and re-skilling opportunities are very important to smooth implementation.
Nonetheless, the EIU study concludes that automation will accelerate human achievement and that 80% believes that automation is most effective when it complements humans, not replaces them.
A Gartner report released this week also shares similar ethos. The study finds the RPA market grew over 63% last year, enabling customers to bring a level of automation to legacy processes without having to rip and replace the legacy systems.
Fabrizio Biscotti, research vice president at Gartner points out that companies with large amounts of legacy infrastructure like banks, insurance companies, telcos and utilities are key driver for RPA projects. By using this technology, organizations can quickly accelerate their digital transformation initiatives, while unlocking the value associated with past technology investments," said in a statement.
While experts are optimistic that automation technologies like artificial intelligence, machine learning, and robotics are already changing the enterprise landscape for the better, the old debate of humans versus robots comes up yet again when an Oxford Economics report this week demonstrates that the integration of AI and robotics could take millions of jobs in the coming decades – and more so in developing economies.
The report (also released earlier this week) reveals that the rise in automation will lead to a loss of about 20 million manufacturing jobs globally through 2030. It means around 8.5% of the global manufacturing workforce could be replaced by robots. Conversely, it tends to produce more new jobs than it automates them, in turn, it could also lead to income inequality, the report found.
However, automation led by AI and robots are the inevitable future. They will continue to play an even bigger role the enterprise, leaving room for decision makers to have conversations on how they can be prepared when the time comes.
How CIO can lead the way
In order to have a productive future, many experts suggest humans and robots need to work alongside each other. Robots need to do jobs that can be automated, and humans need to do the jobs that require a personal or creative touch. And it is here that CIO/CTO can lead this technology changes.
Place value on people
Recognize the range of skills required in the workforce to optimize the potential of technology and to grow the market. Potentially displaced workers could get re-trained to apply their skills elsewhere. CIOs could potentially help in re-skilling to build on their existing skills and work in a different area.
Communicate with C-suite
Constant communication with the C-suite is essential. Do not hesitate to seek technological solutions to your business challenges. The CIO can put steps in place to mitigate the job displacement and societal disruptions robots can create, and help the organization come up with a strategy on RPA, AI and other disruptive technologies.
Innovate continuously to solve business problem
CIOs must think and work in innovative ways to help the organization perform at its very best. It is important for CIOs to create a data driven culture and figure out ways to harness the power of data for the good of the enterprise. For example, disruptive companies like Amazon, Uber and Airbnb thrive on using data to differentiate their products and services—and in many cases, have come up with entirely new revenue models.
Therefore, with C-suite prioritizing automation more than ever, the main takeaway for CIOs is to identify greater revenue opportunities, retrain and coach teams, enhance customer value and drive IT scale and optimization. This would help CIOs lead the way in the world of automation.