5G is poised to be at least ten times faster as compared to 4G, and significantly more agile than to its predecessors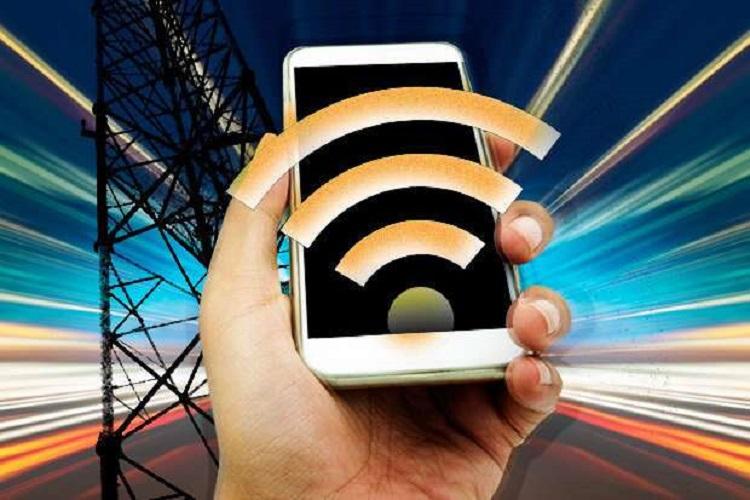 Next-generation of 5G wireless systems are bringing about a prolific change in the telecom industry, enterprise and consumer space. Considered a scintillating 'hype' until recently, today, it is fast becoming a reality, as many countries across the world – including India – are already investing in 5G (or are planning huge investments in the near future) in order to gain from its intrinsic high-speed network and reliability lustre.
A recent research note by two US tech analyst firms, 451 Research (focused on the technology segments of business of enterprise IT innovation) and Vertiv (provider of mission-critical infrastructure technologies) has polled over hundred global telecom trend makers with meta visibility into 5G strategies and plans, endorse that enterprises were overwhelmingly optimistic about the 5G business outlook and are moving forward aggressively into deployment plans.
5G is poised to be at least ten times faster as compared to 4G, and significantly more agile than to its predecessors. 5G is expected to steadfast hundred times more devices than 4G grid, giving rise to a deluge of concurrent IoT-enabled gadgets and devices. The evolution of 5G should certainly be of interest to C-level executives. The demand to upgrade the invocation metamorphism depends upon the core technical genre in order to comply with the twister of an ultra-fast future.
The reason for optimism among businesses is that they could benefit from more real-time online interactions with customers, have seamless video conferences with staff, and have a more well knit efficiently managed and connected network for real-time interactions and run intricate resource hogging applications — a fluidic 5G envelope poised to resolute the most critical business app's and improve bottomline outflow.
Service providers are also on upbeat, as 12% of operators expected to roll out 5G services by end of 2019, and an additional 86% expected to be delivering 5G services by 2021, according to the study. Chipmakers like Qualcomm and MediaTek have already announced the availability of 5G-enabled handset device this year. In the US, service providers like AT&T and Verizon have started deploying 5G networks. Ericsson has already announced several deals with global customers. In India, the government is determined to make a nationwide 5G rollout.
The survey encompasses most of those initial services will focus on supporting existing data services. About one-third of respondents expect to support existing enterprise services with 18% expected to deliver sublime enterprise services.
The Telco Readiness
As coverage expands, 5G itself will become a key enabler of emerging edge use cases that require high-bandwidth, low latency data transmission as virtual and augmented reality, digital healthcare, and smart homes, buildings, factories and metros.
Encompassing the scale of the challenge, near 68% telcos in the survey are sceptical about achieving total 5G coverage before 2028 or even later. 28% expect to have total coverage by 2027 while remaining 4% expect to have total coverage by 2025.
Hatching of 5G has a huge opportunity in India, further revolutionizing the app's and content ecosystem in this mega opportune. The global telco's have recognized this potential of network transformation which is required to render these state-of-the-art services.
The gruesome grits of the 5G services, telco's are ramping up the deployment of Multi-access Edge Computing (MEC) sites, which bring the capabilities of the cloud directly to the radio access network. 37% of the shares believe to have already deploying MEC infrastructure ahead of 5G deployments while an additional 47% gearing to deploy MECs.
As these new computing locations ground on fifth generation (5G) online, the ability to remotely monitor and manage increasingly meshed networks becomes more critical to maintaining revenue earns. In the area of remote management, Data Center Infrastructure Management (DCIM) was identified as the most important enabler, followed by energy management. Remote management will be critical, as the report suggests the network densification required for 5G could require operators to twice the number of radio access locations around the globe in the coming 10-15 years. Gartner report released in 2018 envisage a lack in readiness among telco's and communications service providers (CSPs) to an extent of 66% to deploy 5G by 2020, The CSPs' 5G networks are not available or capable enough for the needs of organizations.
In fact, telco's are also increasing network energy (electrical) consumption. The study shows AC to DC conversions loss will be an area of emphasis and significant concern to all telco's. Besides, new EER (energy efficiency ratio) cooling techniques will see the biggest jump in adoption over the next years of transition. Off late, the EER synchronizing is being used by 43% of the global telco's. This number is expected to increase to 73% in the coming five years from upgrades from VRLA (valve-regulated lead-acid battery) to lithium-ion/polymer batteries showing a positive growth gradient of 66% as the telco's are upgrading their batteries. Five years from now, that gradient is projected to jump to 81% or more to reach to the point of inflection.
A new network topology is to be deployed to fully harness the 5G network including new network elements, such as edge computing, core network slicing and radio network densification to bare bouquet for organizations to leverage 5G for IoT communications, 8K+ video, control and automation, fixed wireless access and high-performance edge analytics calls in to fully rely on 5G public infrastructure for reliable delivery.
The 5G Challenge
It is clear now that 5G network bandwidth and speed will facilitate a surge (network tsunami) in high-bandwidth and real-time communications in corporate world, it's going to have an absolute impact on IT strategic plans. This will be challenging unless telecom companies have a strong digital strategy in place to leverage the impact.
Harnessing the chrome of intelligence and the 5G connectivity, it is subtle that wireless connectivity should be incorporated into the business plan. In lucid terms to employees devices – whether bring-your-own-device (BYOD) or corporate devices, they need to harp as how to upgrade to 5G core spectrum. A Gartner report notes that IoT communications remains the most popular domain 5G, with 59% of the organizations expecting 5G-capable networks to be widely used for this purpose. The next most popular use case is 8K+ video - 53% of the downstream users per se.
Invocating 5G is going to affect the overall communications infrastructure in a converged technology medium and the focus on wireless infrastructure as a way of managing infrastructure for their Wi-Fi network and cellular devices as accorded in the OPEX cost. The foray of 5G base stations need to be much more densely deployed and the form factors have to be shrunk dramatically. In the US, several stadiums and train stations are integrating wireless LAN and cellular to offer a better user experience. The intrinsic use of the different service layers needed to support the many new sensors protocols in 5G applications need a strategic conceptualization. Ceteris paribus, a review/audit of the present network infrastructures is a prerequisite to understand what upgrades or replacements to network hardware, software, and services will be required to get ready for the 5G network upgrades that will have a deep impact to OPEX budget.
Findings from Ericsson reveal 3.5 billion IoT device demand will be there by 2023 — equalling five times the number of connected devices used now. Additionally, the company forecasts that 5G networks will spur the growth of Internet-connected devices. The enterprises should filter and accept only kind of data and exclude the rest from network access. This requires a rigorous data planning to ensuring newer enterprise systems are being designed with a natural migration path to software-based systems to significantly reduce carbon footprint, fossil power, and cooling requirements while operating more of a datacenter software.
The transitioning to 5G will have its own security risks. Experts point out that 5G and the various new applications that will come will widen the arena for cyber criminals. A team of researchers discovered 5G security protocol, known as Authentication and Key Agreement (AKA) – a standard associated with a communications protocol organization called the 3rd Generation Partnership Project (3GPP). A poor implementation of the current standard can result in very serious security implications, unless organization work out a resilient yet stringent security measures while adopting a blue-print to 5G technology rollout.
5G will undoubtedly force a wave of innovation around mobile technology, in the realm of analytics, datacenters, cloud and IoT per se, where the deployments are likely to be ambiguous at least in the initial years, as most of the 5G technologies are not yet desiccated to scale and the cost of investment goes prolific, Thus, 5G can be touted as a game changer in organizations.
The author is Senior Manager - IT at Balmer Lawrie & Co