The current technological advancements in the digital era provide excellent opportunities for CIOs to actively contribute to shaping business strategies and growth while striking a strategic partnership with the CEO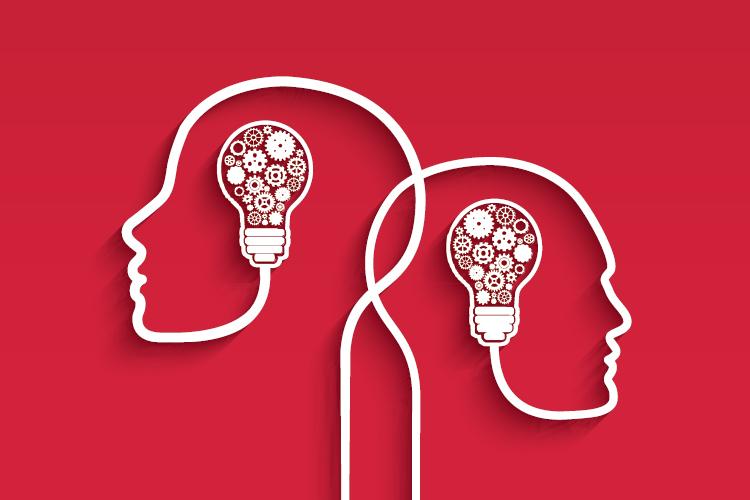 Traditionally, CIOs, who usually—and in India, predominantly—have come from a technology background, have found it challenging to effectively communicate with the CEOs, who generally come from a business background, typically sales or operations. Nor have the CEOs understood the technology lingo.
Things have changed for sure.
One, digital technologies have now touched multiple aspects of a business. So, a CEO cannot remain at a distance.
Two, there is, in general, a better awareness and sensitivity around new technologies. All tech things are not necessarily learnt through the CIO.
Three, technology's impact on business is not just in terms of breadth but also in terms of depth. "Applying technology to business needs has been done since ever…, but what is happening today is – you can impact all the three layers, strategy, product and processes today which was not possible earlier," says Sarajit Jha, Chief, Digital Value Acceleration at Tata Steel.
So, today the imperative, opportunity and scope for CIO-CEO effective collaboration are far more. Well, that is the beginning of a journey to the boardroom for CIOs.
Unfortunately, the ground reality seems to be a bit disappointing. Even today, most CIOs are comfortable with the proposal-approval model, rather than inviting their CEOs to participate in the IT decision-making process. "This non-engaging conversation with the CEO causes disengagement and is at the center of the many challenges that CIOs face," comments Leigh McMullen, research VP at Gartner.
He believes that this can lead CEOs to view the IT department as a service provider, rather than as a strategic business partner, which in turn, can lead to reduced IT budget and a lack of CIO involvement in the making of decisions that affect business outcomes.
Communication is the key
According to a 2018 Gartner research, CEOs continue to rank IT as an important strategic asset and as a means through which they can innovate. "While CIOs are trying to influence future investment choices or increase IT's credibility and business value, having an engaging conversation with their CEO is critical to being viewed as their CEO's 'close confidantes'," says McMullen, adding that this would also mean that the conversation the CIO has with the CEO should include how to improve profit margin and about gaining competitive advantage.
Digitalization is giving CIOs the opportunity to change their role from approval seeker to a contributor with a seat at the strategy table, believes, Kumar Parakala, an industry veteran who worked as a CIO with public and private sector organizations and is currently the Co-founder and Managing Director of digital firm, Technova.
"With digital disruption having placed technology at the heart of most business discussions, by exploiting the digital changes that lie ahead, CIOs can have a real influence and can be regarded by CEOs as an important strategic business confidant and partner," he says.
Agrees, VishalAnand Gupta, Head – IT Applications at Religare Health Insurance, who emphasizes that CIOs should have a thorough understanding of business in order to expand his role beyond the realms of IT.
For instance, in an organization where the CEO is looking to expand his business in newer markets, the CIO may not be directly involved with the market expansion plans; rather he can influence the CEO on how the organization can leverage technologies to set them apart from their competitors while managing cost or risk exposure, among other things.
"The CIO needs to understand the company's business needs as well as the technologies being used, and accordingly, collaborates with CEO and others in the C-suite to understand its internal workings and needs," Gupta states.
But Parakala believes CIOs are at a crossroads in defining their role. While CIOs recognize there is a unique opportunity to leverage new and emerging digital technologies to enhance business growth, they also face several challenges – one being underinvestment in IT, which he sees as the primary barrier to a successful CEO-CIO partnership, as business leaders treat IT as a business commodity rather than as a business enabler.
Other factors, such as outdated legacy infrastructure, heavy reliance on IT vendors, poor understanding of technological benefits and how they can contribute to business growth as well as little CIO involvement in strategic business discussions and decisions often prevent CIOs from assisting their CEOs with business growth objectives.
In organizations that recognize several barriers and works towards it, CIOs can work closely with CEOs in shaping business strategies and growth.
Support from CEO and Board
While much has changed from the days when CIOs fought to have a place at C-level business table with cyber-security and digital transformation becoming a mandate, CIOs still believe boards should be more prepared to help and recognize the need for digital and a faster pace of business. In reality however, directors and CEOs don't always know what kind of business discourses they should have with
the CIOs.
"Boards should guarantee the future health of the organization, magnify the change and think on a high level about the impact on the business. Disruption is after all driven by people and organizations. Boards ensure that the transition to digital is done properly, by creating digital risk profiles of the organization. And by showing management how they can develop a growth strategy using digital to increase the company's potential value creation," says Dr. Makarand Sawant, Senior General Manager - IT, Deepak Fertilisers And Petrochemicals Corporation Ltd. (DFPCL).
According to Sawant, it is mandatory for Boards to know what a company's digital strategy program is and what change it brings to the organization. "Every board member should be aware of the impact digital transformation has on the company's business," he states.
While CIOs are striving to connect with their CEO and boards in many firms, it may take a few more years for the CEO-CIO partnership to reach the heights of maturity. Studies show that CIOs are the youngest members of the C-suite. According to a 2017 study from advisory firm, Korn Ferry, CIOs are the youngest in the C-suite with the average CIO approximately 51 years old. CIOs also have a relatively short average tenure of 4.3 years. In contrast, CEOs are the oldest and longest-tenured members of the C-suite. Among all industries, the average CEO age is 58. In contrast, the average age of other C-suite leaders analyzed is 54. The average tenure is 5.3 years.
Also when one discusses digital transformation or even something as vital as succession plan, a question that comes up is who among the C-suite members can take up the digital leadership role. While some believe the obvious choice would be the CIO, since the discussion moves on to shaping the firm's digital strategy and he has the mastery over digital technology than the rest, a Harvard Business Review Analytic Services survey sponsored by Red Hat revealed most CEOs do not think their CIO is up to the task. This indicates that digital goes beyond 'mere technology practice' in the firm.
So, how can CIOs contribute to business growth agendas? Here are just a few logical ways CIOs can help their CEOs, states Parakala:
Understanding new technologies and digital business strategies
Engaging middle and senior managers to co-create innovative solutions in partnership with vendors
Introducing collaborative tools and self-service portals to reduce human capital costs
Educating Boards, CEOs and senior executives about disruptive trends and opportunities
Actively engaging with vendors, industry bodies, experts and thought leaders to understand strategic trends in the industry to leverage innovative opportunities
In the current scenario, CIOs can use technical expertise to "keep the lights on" while simultaneously using creative skills to facilitate the innovative use of new technologies for growth and customer engagement. CIOs need to embrace this dual role with importance emphasized on strategic business matters.
Needless to say then, despite all challenges, the current technological advancements in the digital era provide excellent opportunities for CIOs to actively contribute to shaping business strategies and growth while striking a strategic partnership with the CEO.
Read the ITNEXT April 2019 Magazine