Organizations can gain maturity through externally sourced services like IT outsourcing and managed services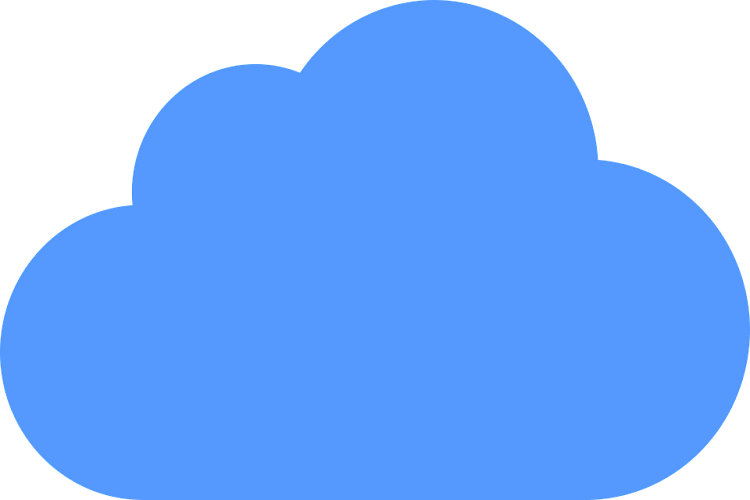 According to IDC Asia/Pacific's latest study titled IDC MaturityScape Benchmark: Cloud in Asia/Pacific (excluding Japan), 2018,  more than 85% of the Asia/Pacific organizations are still in the early stages of maturity, which in IDC MaturityScape's model are referred to as ad hoc and opportunistic stages. Compared to the previous Cloud MaturityScape benchmark study in 2016, over 20% of organizations has progressed from stage one (adhoc) to two (opportunistic). Fewer organizations are seen to have crossed over from stage two to three (repeatable), which is reflective of the difficulty in crossing the chasm between these two stages.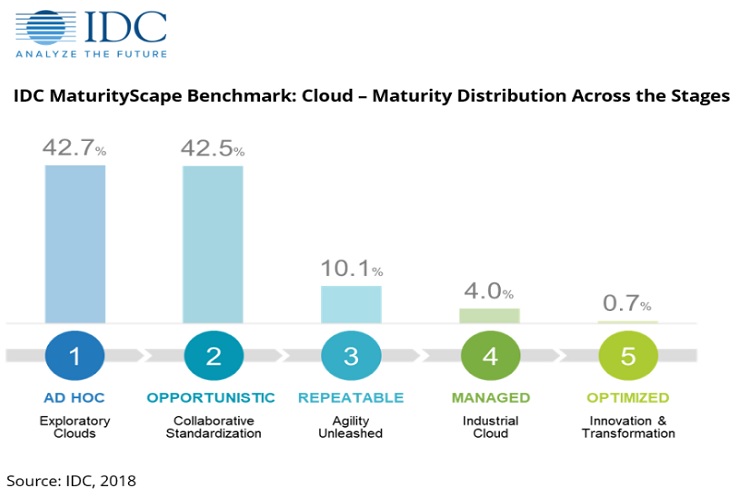 Progressing to stage three requires significant investments in technology, tools, processes and skills – all of which take time and budget. Internal competencies and skills to support these activities are also relatively low in the region, with most of the skilled resources concentrated in large multi-national enterprises and IT service providers. Thus, organizations that leverage on externally sourced services like IT outsourcing and managed services are the ones who are able to cross this maturity chasm. This is also a key contributing factor to the maturity in cloud adoption seen in developed countries like Australia, New Zealand and Singapore.
IDC believes that the technology gaps between 'Thrivers' and 'Survivors' organizations are narrowing because of the maturing technology which results in standardization of cloud services and their ease of adoption. But to progress to more advanced stages in the maturity curve, organizations must adopt a more strategic view of cloud as an enabling technology for business transformation and innovation. Faster time to value and agility is the new driver for cloud adoption. Cost of cloud adoption is rarely justified in the early stage of maturity as the adoption is primarily driven-based on required functionalities from the business.
"Speed and agility has become the key drivers for cloud adoption. More organizations in Asia Pacific are adopting a cloud-first strategy such that cloud infrastructure has now become a preferred option for IT modernization," according to William Lee, Research Director, Cloud Services, IDC Asia/Pacific. "Organizations need more consistent, standardized, and available automated cloud resources to enable developers and LOB teams to execute at speed and cost. Workload portability and application delivery across multiple clouds will be key to build a robust cloud services delivery platform for agility."
This study is a supplement to IDC MaturityScape: Cloud 2.0. These two reports provide a comprehensive overview of IDC's MaturityScape framework for cloud, which aims to assist organizations in realistically appraising their current capabilities, articulating reasonable short- and long-term goals, identifying their gaps, and beginning an action plan for change. The IDC MaturityScape specifically defines the stages, critical measures, business outcomes, and actions that are required to effectively move through the stages and increase value as more investments are made. Using the maturity measures and descriptions in the document, organizations can:
Understand exactly what sets 'thriving' organizations apart from 'surviving' organizations, based on their maturity scores
Understand industry and peer group expectations for business outcomes and IT outcomes for an increasingly mature (sophisticated) use of cloud in how organizations operationalize their internal IT assets and how they source capability on the public (provider-based) cloud
Understand the supporting processes, governance models, technologies, and skills to deliver cloud-based service delivery models to their internal customers
Identify gaps in overall cloud management capabilities based on the aforementioned criteria — or more broadly, vision, technology, people, and process