The new all-flash entry combines low latency IBM FlashCore technology integrated with multi-cloud software-defined IBM Spectrum Storage solutions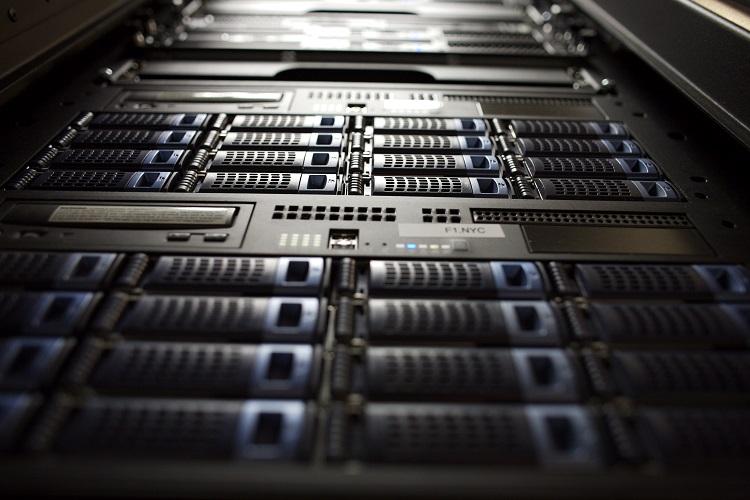 IBM has announced a new all flash-based entry to its storage products portfolio, a combination of high performance storage technologies that the organization said combines low latency IBM FlashCore technology integrated with multi-cloud software-defined IBM Spectrum Storage solutions. The NVMe-optimized all-flash arrays come in two models – FlashSystem 9110 and FlashSystem 9150 – in 2U enclosures that comprises dual array controllers, dual power supplies, redundant cooling, and hot swap capabilities.
Both models have two Intel Skylake CPUs per array controller with the 9110 offering eight cores per CPU and the 9150 14 cores/CPU for higher throughput. According to the organization, two rack units of space can provide the performance and efficiency of over a terabyte of memory and up to 2 petabytes of effective storage – moving at NVMe speeds to tackle even the most demanding real-time analytics and AI applications and workloads.
The company said a key innovation of the FlashSystem product line involves the introduction of IBM FlashCore hardware-accelerated architecture modules with NVMe interfaces that can be deployed with industry-standard NVMe flash drives.
The FlashSystem 9100 supports private, hybrid and public cloud deployments. The solution includes embedded multi-cloud API automation, replication and secondary data orchestration software. The product's capabilities can be extended by adding IBM Spectrum Storage components in three "multi-cloud" blue prints:
Data Reuse, Protection and Efficiency utilize IBM Spectrum Protect Plus and IBM Spectrum Copy Data Management (CDM) for data protection for virtual applications with data copy management and reuse functionality, on premises and in the cloud.
Business Continuity and Data Reuse utilizes IBM Spectrum Virtualize for Public Cloud for data protection and disaster recovery in the IBM Cloud, as well as the copy management and data reuse features of IBM Spectrum CDM.
Private Cloud Flexibility and Data Protection supports deployment of private clouds with the technology needed to implement container environments, and includes IBM Spectrum CDM to manage copy sprawl and provide data protection for containerized applications.
IBM FlashSystem 9100 arrays come with Storage Insights, IBM's AI-based predictive analytics, storage resource management, and support platform delivered over the cloud. Storage Insights monitors the capacity and performance for IBM block storage and external storage under management on a single screen.