Marketers struggle to keep pace with martech innovation, finds the State of Martech 2018 study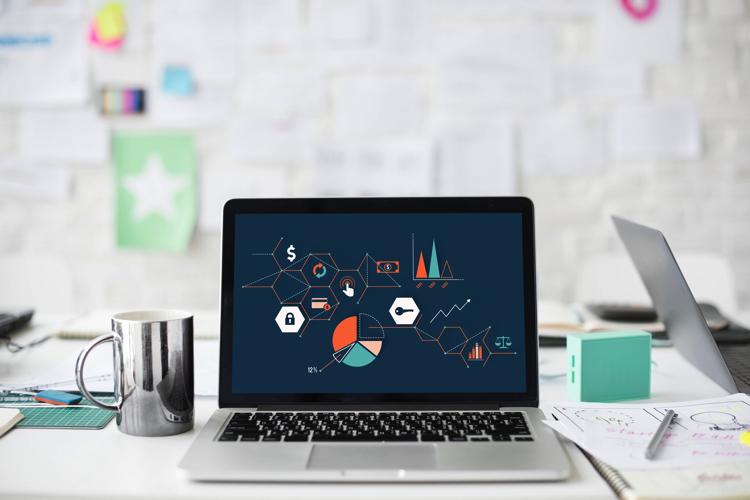 Internet of Things (IoT) is the most adopted emerging technology by marketers, according to the recently released State of the Martech 2018 report released by Walker Sands Communications. It is the third annual state of martech study by the firm.
Marketers in more than one out of four organizations (26%) have fully or partially implemented IoT while another 16% are getting started. Blockchain, that has been implemented fully or partially by marketers in just 17% organizations is the least adopted emerging tech. The Walker Sands study, done in association with Chiefmartech.com, studied the adoption of five emerging technologies—Artificial Intelligence/Machine Learning, Chatbots, Virtual Reality/Augmented Reality, Blockchain and IoT.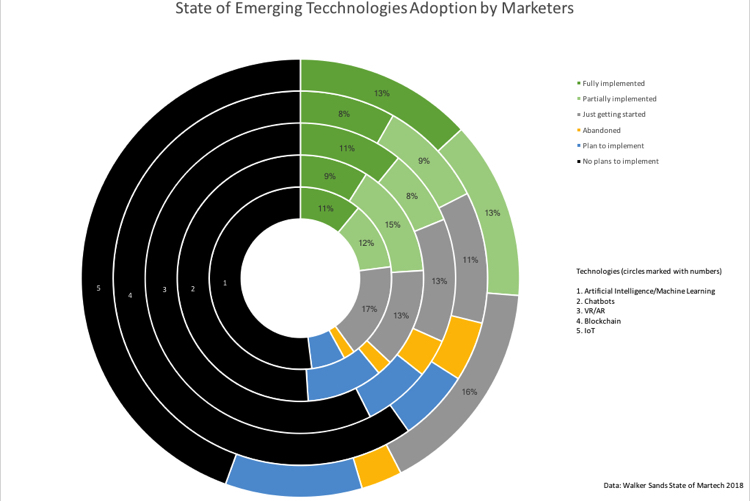 With a lot of niche players, marketing technologies (martech) are seeing a significant pace of innovation. Despite updating their martech stack at least once every six months, marketers still struggle to keep pace with the rate of technology change, the survey found.
Close to half (48%) marketers add tools to their martech stack, at least once in six months. While 9% do that every week, another 13% do that every month. Some 26% do that at least once in six months.
"Most marketing organizations still cannot implement solutions at the same rate that the technology evolves, or in pace with their own hopes for the future," says the report.
Even in the face of adoption challenges, marketers have rejected a "set it and forget it" approach to martech investments. Organizations respect marketing technologies and operations as true disciplines, not just an adhoc set of tools. 52% of marketers assess their martech stacks at least every six months.
Marketing organizations will increase their martech budgets, thse study forecasts. About 65% of marketing organizations say they plan to increase their spend on martech in the next year.
As many as 63% of marketers feel the martech landscape has evolved rapidly or at light speed in the last year, while only 28% feel the same about their company's use of martech.
The future of marketing requires both technology and creativity. 56% of marketers believe an equal mix of creativity and technology will drive marketing strategies five years from now, says the study.
Most marketers (61%) do not see martech threatening their jobs in future, the study further concludes. Some 94% marketers feel they have adequate or exception skills to handle martech requirements in their departments.