Sanjay Motwani, Regional Director, Raritan Asia-Pacific shares his views on intelligent datacenters and parameters CIOs consider in choosing the right datacenter solution partner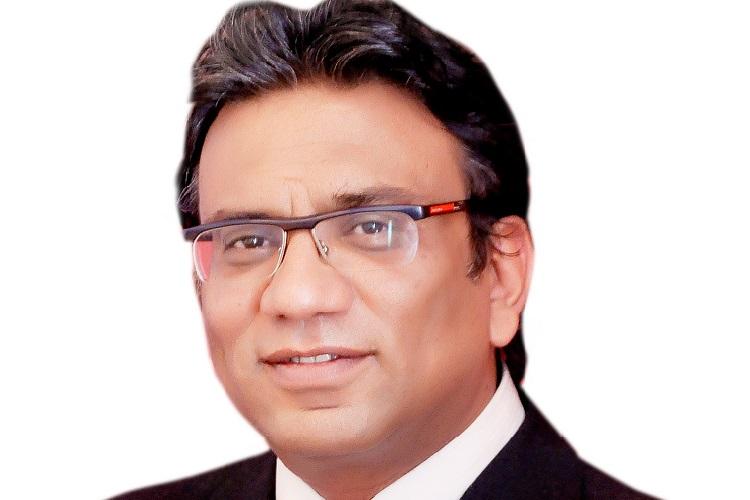 Sanjay Motwani, Regional Director, Raritan Asia-Pacific shares his views on intelligent datacenters, parameters CIOs consider in choosing the right datacenter solution partner and how his company is positioned for the future in the datacenter space.
Here are the excerpts:
Can you elaborate a bit on the path traversed by intelligent datacenters?
In 2007, Raritan was the first to add a user-programmable computer to a networked rack PDU to create a platform for smarter racks and intelligent datacenters. As a result, datacenter operators can now monitor energy, power capacity, temperature, humidity, and the status of PDUs, lines, circuit breakers and individual outlets—as well as power cycle IT equipment remotely.
In 2015, Raritan got acquired by Legrand taking over its power and KVM solutions. Its DCIM business was spun off into Sunbird Software.  
Currently, Raritan is a renowned name in the KVM category and the technology leader in power management solutions with over 200 customers across its solutions in India. Its market-ready solutions in power and remote management facilitate datacenter managers to achieve higher productivity, more scalability and lower operating costs.
In 2004, Raritan started its India operations and has built a significant base of growing and satisfied customers over the years. Today, we have clients across sectors including BFSI, IT/ ITES, telecom,manufacturing, Government and PSUs.
Can you elaborate the concept of Edge datacenter? How is it going to help the CIOs in the enterprises?
Trends like IoT or 4G will lead to the generation of massive volumes of data, while companies continually seek declining levels of latency. This data has to be managed, processed and stored in real time and closer to the point where it is generated for efficiency. Key data, including data needed by other applications and people, will in some cases be made available at the 'near edge' in large datacenters where colocation and other metro datacenters are sited close to where the data is generated. Cloud heavyweights are rapidly building hyperscale datacenters with direct fiber links to leased colocation sites. This brings hyperscale cloud capacity closer to the edge – effectively functioning as 'near edge' datacenter capacity. Cloud providers will also utilize 'cloudlets' – distributed edge capacity for data caching or low-latency compute. 
Once consumed or integrated, data will then typically be moved or streamed into large or hyperscale remote datacenters to be aggregated, analyzed (including through integration with other data and applications) and archived. These large facilities represent the 'core layer.'
By moving analytics to the edge, organizations or CIOs of enterprises will get immediate insights and results from IoT devices and sensors. CIOs will see benefits in terms of response time or latency. Shifting to edge also helps collocation service providers to offer better performance, more cost effectively.
In your view, what are the parameters CIO should evaluate in choosing the right datacenter solutions partner in their digital journey?
Datacenters are rapidly evolving both in size and structure. The pace of growth will only accelerate further as 'data' becomes the currency for the digital transformation of companies and countries. CIOs therefore need a partner who will provide advanced solutions to the changing datacenter environment. The solutions offered should bemodular, deployed quickly, scaled easily and operated efficiently. The criteria should not be whether the vendor can meet today's requirements but how fast, efficient and cost effective a partner they will be for tomorrow's datacenter requirements.
With increased complexity, the number of products and solutions deployed at the datacenter increases exponentially. Compatibility then becomes a key factor to consider when choosing a datacenter solution, keeping in mind not just todays requirements but new requirements along the way.
Finally, security of the data continues to be growing concern as the number of data users, access points, software and hardware in use increase. Organizations need to invest the most secure solutions, even if they come at a higher cost as the cost of a data breach is prohibitive.
Can you really future proof the datacenter investment? As a major technology company in this space, how are you positioned for the future? 
Post the acquisition by Legrand, we are now in a position to offer an integrated datacenter solution which includes leading domestic and international brands in UPS, racks, and structured cabling while Raritan continues to be the market leader in KVMs, power, iPDUs and environment monitoring segments. So our future roadmap will focus on integrating all our products and solutions and providing a one stop partner for our customers' datacenter requirements.
With the integrated portfolio and approach, our future road map includes deepening our existing engagements with large datacenter operations across the country in BFSI, Telecom, IT/ITES, Manufacturing and government/ PSU's. We will also be widening our brand footprint to reach the SMB segment across manufacturing, services, digital, education, healthcare, media and other industry sectors with the support of our partners.
We will continue to innovate and customize products and solutions based on a future-proofed architecture to handle today's and tomorrow's datacenter challenges.