Sanjay Chhokra, Head - IT, Nirmal Mission for Vision Society, Nirmal Ashram Eye Institute, NEXT100 Winner 2013, believes that true leaders don't only embrace technology but embrace change itself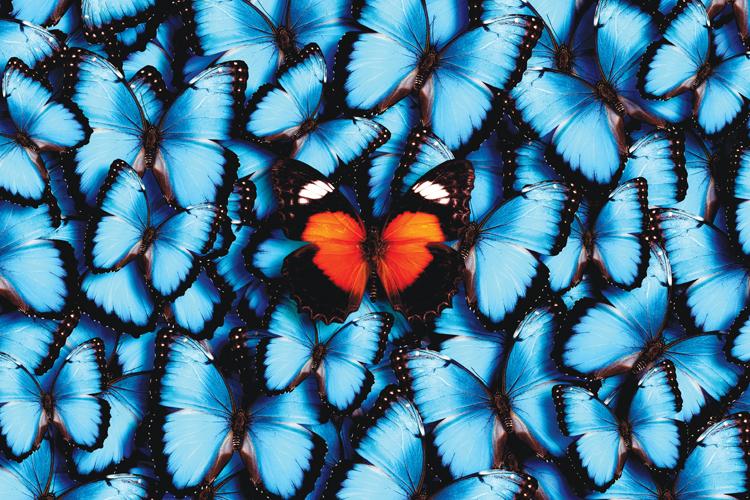 Effective leaders transcend the title of "manager" or "boss". They have found a way to achieve the right combination of charisma, enthusiasm and self-assurance
Leadership is the art of motivating a group of people to act towards achieving a common goal.
Leadership captures the essentials of being able to inspire others and being prepared to do so. Effective leadership is based upon ideas, but won't happen unless those ideas can be communicated to others in a way that engages them enough to act as the leader wants them to act.
Successful leaders are the power and intellect behind their organizations. They are the visionaries charged with steering their brand around pitfalls. They must know when to seize opportunities and how to rally employees to work hard towards their company's goals.
One of the first steps that the leaders in an organization needs to undertake is to establish why the organization exists and what it wants to achieve. If leaders do not clarify and communicate the Vision and Mission, there may be assumed and inaccurate purposes for an organization. In order to get your vision and mission correct, you need to consider your customers, your partners, and the environment in which you operate.
Effective leaders transcend the title of "manager" or "boss." They have found a way to achieve the right combination of charisma, enthusiasm and self-assurance.
As a leader, one need to create an environment of awareness, ownership and empowerment built on trust. Make sure people understand the goals of the project, make sure they have clarity on their responsibilities and deliverables and they make sure to get out of the way. When they encounter a challenge, empower them to come with ideas. The difference between "I have a problem, what should I do?", and here's the problem, this is what I plan to do" is huge.
Leaders need to give teams a clear space to try new things, without hurting the group, the business or the company.
How Technology is Changing Leadership
If you asked any of the world's most prominent business leaders to share one word to describe the state of business today, there's a good chance that most of them would say "change." Quite simply, the concepts of leadership and management, and organizational structures themselves, are not the same as they were even a decade ago — but continue to change all the time.
This generation of CEOs is notably different from 10 years ago – and more tech-savvy than their predecessors. As the pace of technology change has picked up, CEOs are seeing new business opportunities but are under pressure to provide a better customer experience based on a new set of technologies ranging from data analytics and IoT to cloud computing and robotic process automation.
At the same time, consumers are more demanding and have higher expectations for technology to be part of their lives "If the CEO isn't thinking about how to leverage these disruptors to help drive top-line growth in their business and products, they are going to be left behind."
For many leaders, these technological innovations are making it possible to create more participatory organizations.
Collaboration is the cornerstone of modern leadership. Rather than being "in charge," collaborative leaders blur the lines between "boss" and "worker" and focus on team building, creative thinking, and participation from all levels. How does technology fit into this?
Many experts point to the internet as one source of collaborative inspiration, in particular social media. Social media has revolutionized the way we communicate and organize ourselves.
Social media isn't built upon traditional social hierarchies, but instead equalizes individuals, who then organize themselves to collaborate and share information. The Internet thrives on participation and engagement, and leaders who can tap into that enthusiasm tend to have more success than those who simply assign tasks.
On a more practical level, technology has made collaboration possible in a wider variety of scenarios. For example, teams don't have to be in the same room to meet, thanks to video conferencing technologies, and the cloud has made it possible to share files and applications in seconds. In short, create talented teams from a more diverse pool.
Today's most effective leaders are those who not only embrace technology and all of its potential, but who embrace change itself.
Emerging Role of IT in Healthcare
Since I am from the healthcare sector, I would like to discuss the significant growth in IT and its impact on the practice of ophthalmology. IT now enables the eye care service provider to reach those in need more effectively. With the coming together of IT and Communication Technology, better care can be provided to the community. And this has been accelerated by the use of mobile technology in health care.
Using IT to Improve Patient Health Care: The shortage of qualified personnel in healthcare has direct impact on the ability of nurses to provide an appropriate level of care. Implementing technologies designed to enhance patient safety and improve nursing efficiency may help health care organizations recruit and retain qualified professionals from a shrinking workforce.
AI in Eye Care: According to the United States National Library of Diabetes, more than 40% of Americans diagnosed with diabetes have some stage of Diabetic Retinopathy. The International Diabetes Federation estimates that are 415 million diabetic patients worldwide have the risk of DR. Google has teamed up with the U.K.'s government health care system to see whether its artificial intelligence tech can help detect and prevent eye diseases and blindness.
Google has teamed up with the U.K.'s government health care system to see whether its artificial intelligence tech can help detect and prevent eye diseases and blindness. Google Brain, the research team within Google that focuses on the application of AI, has collaborated with doctors in India and US to help them diagnose DR. The team has collected over 128,000 images that were each evaluated by 3-7 ophthalmologists from a panel of 54 ophthalmologists. These images were fed to a deep learning algorithm for creating a model to detect Diabetic Retinopathy.
The performance of the algorithm was tested on two different datasets totaling to 12,000 images.
PACS: Picture archiving and communication system (PACS) is a collection of technologies used to carry out digital medical imaging. PACS is used to digitally acquire medical images from the various modalities, such as computed tomography (CT), magnetic resonance imaging (MRI), ultrasound, and digital projection radiography. The image data and pertinent information are transmitted to other and possibly remote locations over networks, where they may be displayed on computer workstations for soft copy viewing in multiple locations, thus permitting simultaneous consultations and almost instant reporting from radiologists at a distance.
Telemedicine/Tele-consultation: Telemedicine/Tele-consultation has become a critical bridge to make health care available to the underserved population.
These use IT to overcome geographical barrier and increase access to health care services.
Mobile Ophthalmology: The potential usefulness of smart phone in the medical field is evolving every day. There are various tools available on smart phones for the examination of an ophthalmic patient, for patient and physician education, as well as reference tools for both ophthalmologists and researchers.
Electronic Medical Records (EMR): A physician focused, specialist-oriented, efficient EMR will be key to a physician's ability to meet the increased reporting demands, satisfy patient needs and run financially successful practice. EMR make a dramatic impact on the daily routines of ophthalmologist with more and more practices making the conversion.