Nikhil Kumar Nigam, Associate Director - Technologies, Amity University, NEXT100 Winner 2015, discusses the need for leaders to develop skills that will go a long way in their lives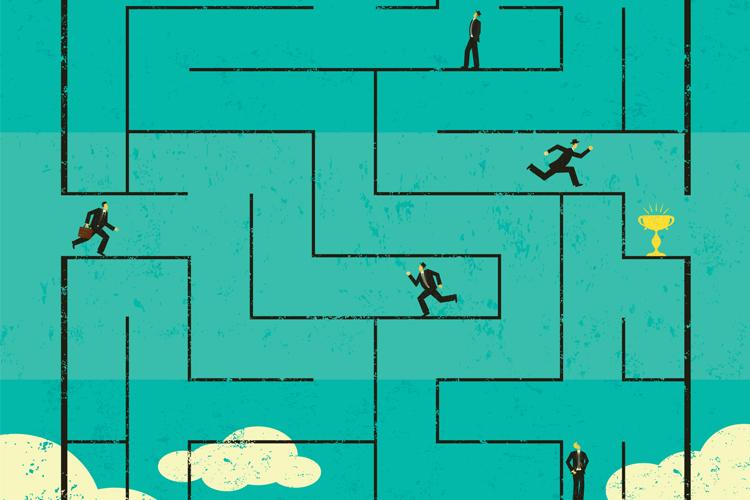 A leader should possess a clear vision and unstoppable fortitude to lead an organization through its difficult times
Great leaders don't achieve success without experiencing their share of challenges and crises. Rather, they will define it as their success came through the challenges and difficulties that came their path and help create the ladder to reach the height to conquer the obstacles. This is only achieved through hardwork, loyalty, dedication and focus, with a commitment to themselves with difficult decisions taken with the decisive approach and action at the right time.
Needed is an individual with a clear vision and unstoppable fortitude to lead an organization through its difficult times, whether they involve financial constraints, social relations nightmares, support and service breakdown or product failures.
Exceptional business managers can take a potentially disastrous situation and not only avoid it from becoming worse, but convert it into a positive outcome for the company. A successful leader uses a variety of leadership traits when taking an organization through turbulence:
Focused goals, flexibility, tenaciousness, empathy, transparency, compassion, communication, decisiveness, conflict resolution, diehard passion, security, apprehension, problem solving, and negotiation.
Of course, we will find not all leaders possess all of these skills. While CEOs such as Ken Melrose, James Parker and Howard Schultz, have natural talent and leadership abilities, most managers of this caliber recognize their weaknesses, as well as their strengths, and take advantage of opportunities to develop their areas of weakness.
1. Business Focus
Tech leaders are no longer able to just sit in their office and focus on new technology. Today's fast pace of innovation necessitates a leader who can wade through the technology with a focus on how it can be used to solve real business problems faced by the organization.
2. Ability to Give Context
People are inherently good. They try to contribute, bring value, and make the right decisions based on their understanding of the situation. When things go wrong, the first thing a good tech leader should do is to check whether her team understands the context, which typically means understanding the business drivers of the project.
3. Strong Communication Skills
One of the most important soft skills of a technology leader is the ability to simply and effectively articulate complicated technical concepts to non-tech stakeholders. This is an important skill because most technology leaders are not known for their ability to communicate effectively. This can help them overcome difficult circumstances and help them become tough and rise above the ordinary. Overcoming turbulence is part of a leader's job. And if a leader can wade through rough weather, he/she can overcome any disruptions in their jobs.
In order to become a successful business professional or a leader, one needs to develop technomanagement skills and also continue to be in the disruptive digital world. Leaders must share their success stories through effective communication via case studies, implementations and varied skills that really help in understanding the solution to the given situation as well as boosting the confidence to convert it into productive results.