From cost containment to hybrid strategies, CIOs are getting more creative in taking advantage of the cloud's economies of scale, says Nitin Mishra, Senior Vice President & Chief Product Officer, Netmagic (An NTT Communications Company)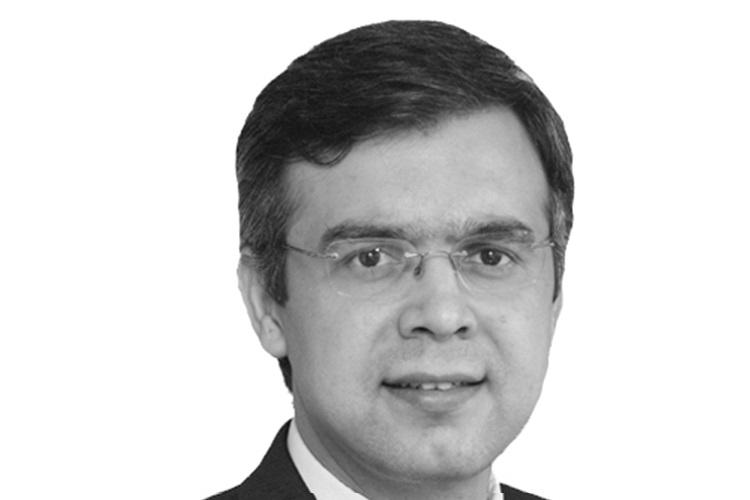 IT heads should also invest in skills for cloud computing such as how to configure and manage hypervisors and hire people who have experience in procuring cloud
From cost containment to hybrid strategies, CIOs are getting more creative in taking advantage of the cloud's economies of scale, says Nitin Mishra, Senior Vice President & Chief Product Officer, Netmagic (An NTT Communications Company)
It is clearly a great time to be a data center player in APAC. There's a surge in local data consumption, customers are more inclined towards outsourcing data center services and government regulations are being seen as drivers of Asia Pacific's data center services market growth. Can you describe which one of these reasons has been a guiding force for you to build more data centers in India? Is the company planning to come up with more data centers?
A data center helps keep up with the real-time demands of an innovative company. It is also an important building block in the digital journey of an enterprise. Digital transformation and innovation are today, extremely important in winning, serving, and retaining customers. To meet the growing demand from global cloud, social media and telecom VAS companies, we are specifically planning to double our existing data center capacity next year. To this end, we are already coming up with two new large data centers in Mumbai and Bangalore by April 2018. 
Netmagic currently has nine data centers. The latest and fifth data center in Mumbai is the biggest facility in India and is spread over 3,00,000 square feet. With the two new data centers, this will expand our overall pan India capacity to 13,00,000 square feet. 
With great opportunity also comes competition. However, in your case, bigger players such as Microsoft, IBM and Amazon, do not have a single physical building in India. How you are uniquely positioned to make the most of this opportunity?
A customer looks for end-to-end managed services. The fact that we have a physical presence is an enabler in this direction. It also reflects in the fact that we are data center partners to most of the cloud service providers. We are uniquely positioned as we offer multi-cloud orchestration portal to deploy and manage multiple cloud platforms. Second aspect that makes us unique is the range of services that we can offer right from co-location dedicated hosting services, Cloud to Infrastructure management and security unlike the other players who only have cloud or some of hosting. 
It seems as though enterprise IT managers have become a lot more comfortable with the idea of the hybrid and public cloud. Are CIOs/customers leaning towards the hybrid cloud adoption as the hype suggests?
Definitely. From cost containment to hybrid strategies, CIOs are getting more creative in taking advantage of the latest offerings and the cloud's economies of scale. This is being fueled by the need for enterprises to scale their resources to serve their customers better. The adoption of hybrid cloud has multiple benefits and serves as an ideal foundation to build a digital enterprise. It provides interoperability and helps a company's systems become far more compatible with other systems. 
One of the key benefits of a hybrid cloud is provisioning at a lower cost and high speed (as and when required functionality of the public cloud component). A properly configured hybrid cloud solution changes the conversation between IT and the business as it shortens timeframes and expands possibilities. Hybrid cloud helps companies get a combination of the private and the public model and enables them to innovate and iterate faster at a lower cost.
How according to you will the hybrid cloud markets evolve in the next few years?
While companies will take some time to shift their critical workload to the hybrid cloud environment, future trends clearly indicate a preference for hybrid cloud computing. Gartner predicts that almost 50% of the larger organizations will have embraced hybrid cloud models by the end of 2017. Another survey indicates that IT and business executives about the importance of digital transformation, its goals, and how to achieve them, and found that hybrid cloud computing, including two or more of a data center, a public cloud, a private cloud and a managed private cloud, is the future of enterprise IT. While 83% use or will use hybrid cloud environments, 88% believe hybrid capabilities are important or critical to enabling digital business transformation. Cloud-dependent technologies, such as Internet of Things (IoT), real-time analytics, and collaboration, will continue to evolve the end-customer relationship, which in turn will require public cloud solutions to meet scale and time-to-market-challenges. The stakes are high, as those who figure it out first will gain a significant advantage in agility, efficiency, and elasticity unshared by their market rivals. Now is the time to start plotting the path to the future and to move up the cloud learning curve.
IT heads should also invest in skills for cloud computing such as how to configure and manage hypervisors and hire people who have experience in procuring cloud. One challenge CIOs face is that different cloud computing companies have different parameters and models for pricing cloud resources, so it makes sense to have technically savvy people in the infrastructure procurement or purchase department who can understand the complexities involved.
Flipkart is one of your largest customers in the space. Tell us about some of your other customers.
Netmagic has over 2000 customers globally. We work with a single-minded focus on enabling and providing services that address the mission-critical IT needs. Growth usually comes with its own set of challenges: the problems of scale and unplanned surges. As its existing IT ecosystem lacked the agility and reliability to respond to growth, The Hindu turned to Netmagic's SimpliCloud to future-proof itself while chartering new heights. For another customer, CIBIL, Netmagic constantly coordinated and enabled the auto shift of primary to DR for the organization. It also provided web application firewalls and DDoS services to boost CIBIL's security posture. Consul India hosted India's First SAP HANA Implementation on Netmagic's Data Center. 
Is there a reason why you have consciously stayed away from the government vertical?
Earlier we had lesser focus on Government but that has changed now and we are actively participating and also getting success in this vertical. We are empaneled with MEITY for cloud offering and also with CERT-IN for security. We are participating in smart cities projects and have some early wins like Thane. We are part of the ecosystem of System integration and application vendor partners to bid jointly in in large government contract.
Tell us about your future plans, your plans ahead? 
Migration to SAP HANA from older SAP ERP deployments could also fuel a massive demand for our hybrid cloud offering of SimpliVPC and public cloudSimpliclpud.Currently almost all the older SAP deployments are done within enterprise data centers. In the  next two years, around 3,000 enterprises will move to SAP HANA and many of them will opt for co-location services.
We see a big opportunity in security and that business is growing fastest though on lower base. We have a comprehensive suite of services backed up by 24*7 operation SOC (security Operations Center), we are expanding our capabilities and services and have got goo wins in large SOC requirements. 
Netmagic is expanding its service portfolio with a range of cloud offerings to position itself as a one-stop cloud solution provider. Noticing a long period of transition where customers want hybrid IT solutions having a combination of bare metal-based DCs, hosted private clouds, and multiple public clouds; Netmagic is positioning itself as a Multi-cloud provider.