Today's 'right to privacy' judgment has explicitly recognized the need to create such legislation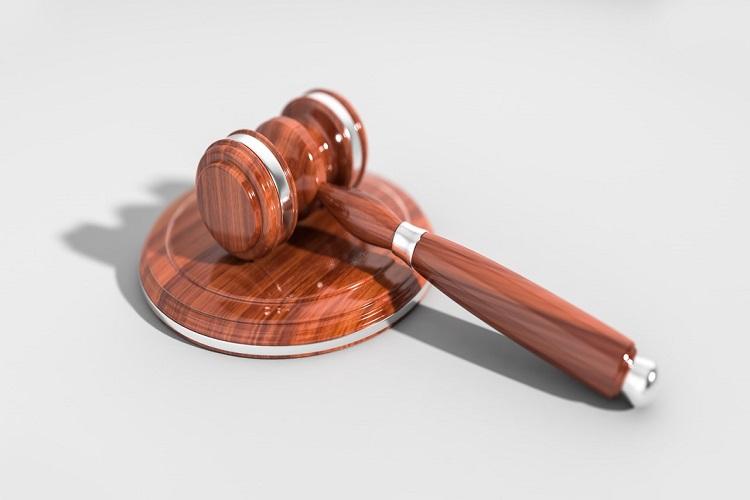 In a historic judgment, a nine-judge bench of the Supreme Court ruled that right to privacy is a fundamental right. While another important judgment on triple talaq delivered two days back saw a divide of opinion among the five members of the bench, the decision on right to privacy was unanimous.
"The right to privacy is protected as an intrinsic part of the right to life and personal liberty under Article 21 and as a part of the freedoms guaranteed by Part III of the Constitution," the bench ruled in its order while over-ruling two earlier decisions by the apex court. The government had argued against privacy being a fundamental right.
While the need for examining whether individual right to privacy is a fundamental right in India arose because of a petition that questioned the data collected by Unique Identification Authority for Aadhaar, the nine-judge constitution bench did not look into the legality of Aadhaar per se. That will be most likely taken up by another bench, probably a smaller one.
The nine-member bench included Chief Justice Jagdish Singh Khehar, Justice R K Agrawal, Justice S Abdul Nazeer, Justice D Y Chandrachud, Justice J Chelameswar, Justice S A Bobde, Justice Abhay Manohar Sapre, Justice Rohinton Fali Nariman and Justice Sanjay Kishan Kaul.
While Justice Chandrachud delivered the judgment on behalf of Chief Justice Jagdish Singh Khehar, Justice R K Agrawal, Justice S Abdul Nazeer and himself, other judges delivered individual judgments.
Accelerating data privacy legislation
A nine-judge Supreme Court Constitution Bench recognizing an Indian citizen's right to privacy as being his/her fundamental right has wider ramification. While the spotlight is on Aadhaar because of the immediacy of the issue, the judgment could have important implications for government and business.
Justice Kaul's judgment explicitly raised the issues related to technology's impact on privacy and the possible requirements to "legislative intervention by the state".
The judgment described the issue in explicit terms.
"We are in an information age. With the growth and development of technology, more information is now easily available. The information explosion has manifold advantages but also some disadvantages. The access to information, which an individual may not want to give, needs the protection of privacy.
The right to privacy is claimed qua the State and non-State actors. Recognition and enforcement of claims qua non-state actors may require legislative intervention by the State," Justice Kaul said in his judgment.
Giving examples of players, such as Uber, Facebook, Alibaba and Airbnb and noting the capabilities of technologies such as 'Big Data', the judgment observes that individual's data can be collected, processed to find new uses of data. "A large number of people would like to keep such search history private, but it rarely remains private, and is collected, sold and analyzed for purposes such as targeted advertising," the judgment notes.
Noting that the personal data collected is capable of effecting representations, influencing decision making processes, shaping behavior, and the possibility of the government exercising control over us like 'big brother' leading to stultifying effect on the expression of dissent and difference of opinion, the judgment explicitly argued for legislation in the area.
"There is an unprecedented need for regulation regarding the extent to which such information can be stored, processed and used by non-state actors. There is also a need for protection of such information from the State," Justice Kaul noted while clarifying that interception may be desirable and permissible in order to ensure national security, it cannot be left unregulated.
Both Justice Chandrachud, who delivered the judgment on behalf of four judges including the Chief Justice, and Justice Kaul explicitly stressed the need for legislation to protect data privacy.
"Informational privacy is a facet of the right to privacy. The dangers to privacy in an age of information can originate not only from the state but from non-state actors as well. We commend to the Union Government the need to examine and put into place a robust regime for data protection. The creation of such a regime requires a careful and sensitive balance between individual interests and legitimate concerns of the state," Justice Chandrachud's judgment noted.
"I agree with Dr. D.Y. Chandrachud, J., that formulation of data protection is a complex exercise which needs to be undertaken by the State after a careful balancing of privacy concerns and legitimate State interests, including public benefit arising from scientific and historical research based on data collected and processed. The European Union Regulation of 201629 of the European Parliament and of the Council of 27 April 2016 on the protection of natural persons with regard to the processing of personal data and on the free movement of such data may provide useful guidance in this regard. The State must ensure that."
With such unambiguous, unequivocal and forceful recommendation by the highest court of the country, the efforts towards formulating a data protections law are only expected to accelerate.
It may be noted here that the Ministry of Electronics and Information Technology (MeitY) has last month constituted a committee of experts to study the issues under the chairmanship of Justice B N Srikrishna, former Judge of the Supreme Court of India to identify key data protection issues and recommend methods for addressing them. Its brief also includes creation of a draft data protection bill. The other members of the committee include Ajay Bhushan CEO, Unique Identification Authority of India; Ajay Kumar, Additional Secretary, MeitY; Arghya Sengupta, Research Director, Vidhi Centre for Legal Policy; Aruna Sundararajan, Secretary, Department of Telecom; Gulshan Rai, National Cyber Security Coordinator; Rajat Moona, Director, lIT, Raipur; Rama Vedashree, CEO, Data Security Council of India; and Rishikesha T Krishnan, Director, IIM, Indore
A private member bill called Data (Privacy and Protection) has been introduced by Biju Janata Dal MP Baijayant Panda in the Parliament.