"The plate mill manufacturing plant is fully IoT driven duly interfaced with the SAP systems and analytics and mobility layer of our solutions," says Vipul Anand, its Group CIO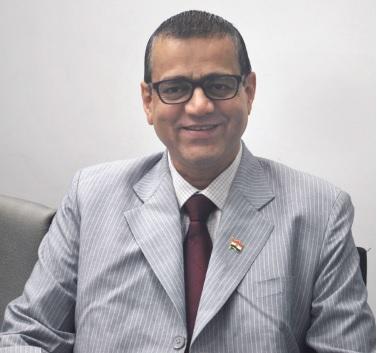 How Jindal Power and Steel is becoming steel smart with IoT - IT Next
Angul in Orissa is 'rich' in every sense of the word. Not only does it have an average literacy rate of 80 %( higher than the national average of 59.5%), it has abundant mineral reserves and is home to over 12 steel and power plants.
The plate mill manufacturing plant that belongs to the USD 11 billion Jindal Steel and Power Ltd is – "fully IoT driven duly interfaced with the SAP systems and analytics and mobility layer of our solutions," says Vipul Anand, its Group CIO.
"IoT has opened up huge opportunities to enterprises to help improve upon the efficiency, reduce wastages, enable innovations and speed up their digital transformation journey – if implemented properly," he says.
Steel making is a fairly complex process – comprising a mix of legacy system as well as state-of-the-art manufacturing machines. To make steel, iron ore is first mined from the ground. It is then smelted in blast furnaces where the impurities are removed and carbon is added. It involves continuous monitoring the 24x7 manufacturing process and take immediate or time-bound corrective actions whenever necessary. This makes the job of a plant worker highly tedious.
The implementation of IoT framework by an in-house team of trained and highly-skilled team of IT professionals – led by Anand – has made this job exceedingly simple.
What Jindal Steel and Power has done at its Angul plant is enable an Industrial Internet of Things (IIoT) setup by creating a network of machines, advanced analytics, supply chain and people. The World Economic Forum, in its 2015 report, called IIoT— the latest wave of technological change that will bring unprecedented opportunities, along with new risks, to business and society. 
"The IoT framework helps the steel plant work smart," says Anand.
The framework helps the plant workers at the Jindal Steel and Power Plant in Angul to monitor the health and status of the machines. It also provides the interoperability of mobile devices with control systems to ease real time remote management.
"The IoT allows the real time process monitoring and control on local network and creates an interface to the mobile devices and analytics layer," says Anand.
As a result, the plant's efficiency and productivity have significantly improved.
For instance, the new IoT framework generates automatic alerts for preventive maintenance of machines and sends them to remote devices with corrective measures based on large historical data analysis. The analytics platform helps generate these patterns that emerge from the IoT data that are early indicators of future failures, enabling them to implement predictive maintenance and reduce the number of scheduled service visits.
"This has averted instances of unplanned system shutdowns and has helped us ensure high availability and uptime of machines with almost no loss of productivity," says Anand. 
The in-house IT created over 29-odd APIs (between OT and IT) in order to interface their plate mill machinery (OT systems) to their SAP (IT systems).  "Our talented technical expertise with a hard working and innovation driven mindset has helped us become pioneers in adoption of new tech – especially in the steel sector," says Anand.
As a result, it has given the steel manufacturer better visibility of finished goods, semi-finished goods and raw materials remotely.
And the opportunities are plenty. For the company's plant, it resulted in a huge ROI as the IoT implementation helped them bring better efficiencies, lower downtime and improve quality and provide heavy cost benefits.
The risks and bottlenecks are as much. Anand says that there is still one issue that could prevent us from fully maximizing its power and the biggest reason for slow adoption of IoT: Standardization.
"Our manufacturing plants machinery supplied by world reputed OEMs have proprietary software, device drivers, protocols that need to be upgraded to the latest standards to enable them to work on an IoT enabled environment. While OEMs have to speed up on this, customers have to be open to accept and implement the interfaces required to put all this up," he added.
Interoperability is another challenge and so is security. "As IoT matures, so will the availability of standard network protocols for devices as well as creating a secured environment for smart devices; it will overcome these challenges," says Anand.
IoT will pave the way for Jindal Steel and Power.  "My vision is to create an IoT Center of Excellence and get the right people to run it," says Anand. 
"The key to deliver improved operational efficiency, enable innovation and digitally transform one's business is to make context-aware and relevant data accessible and turn the result into enterprise-grade, tangible business insights," feels Anand.
As Anand sees it –this comprehensive vision includes IoT - but goes beyond it.