As datacenters get redesigned with flash storage, expectation is it not only enhances performance, but also offers greater flexibility and smooth scalability. How upgrading to Gen 6 Fiber channel helps you achieve that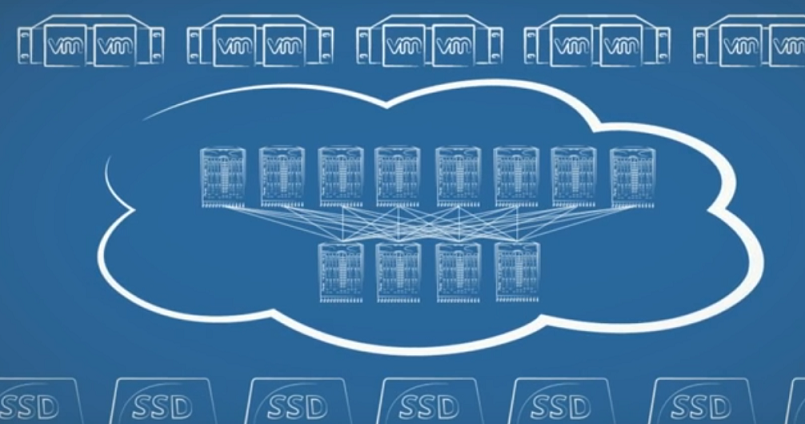 Business leaders are embracing digital transformation as a critical factor for success and they expect IT to help them innovate faster, increase profitability and gain a competitive advantage. Digital transformation is also pushing mission-critical storage environments to the limit, with users expecting data to be accessible from anywhere, at any time, on any device.
Faced with exponential data growth, hyperscale virtualization, evolving workloads and new demands for 'always on' business operations, a new approach to storage networking is needed to enable databases, virtual servers, desktops, and critical applications, and to unlock the full capabilities of flash. It needs to deliver greater consistency, predictability and performance. By treating the network as a strategic part of a storage environment, organizations can maximize their productivity and efficiency even as they rapidly scale their environments.
The newest and most exciting storage advancement today is flash-based storage. The unprecedented speed and rapidly increasing cost-effectiveness of flash-based products are dramatically accelerating datacenter transformation. Flash will allow organizations to quickly and easily deploy innovative features and applications including virtual desktop infrastructure, and new technology-oriented business lines. The next big technology shift will be non-volatile memory express (NVMe) that delivers an even faster storage solution for all-flash arrays.
As companies redefine application performance with flash storage, they require networks that deliver ultra-low latency, higher capacity bandwidth and greater reliability. In fact, an aging network will bottleneck the performance of a flash installed datacenter.
Network modernisation
To keep up, enterprises are turning to Gen 6 Fiber Channel which enable organizations to address performance, reliability and scalability requirements for hyperscale virtualization, new datacenter architectures and next-generation storage technologies. Gen 6 Fiber Channel is especially significant for new technology, such as flash-based storage, which is accelerating the transformation of the datacenter.
Datacenters can get increased performance they need for today and tomorrow. Gen 6 doubles the throughput of Gen 5 from 16 Gbps to 32 Gbps, with an option to quadruple the performance to 128 Gbps.
Flash performance is all about high IOPs (input/output operations per second) and is adversely affected by high latency between CPU and storage. Latency is halved using Gen 6 compared to its Gen 5 predecessor (and 75% less than 8G switching). It's the ideal underlay to get the most from your flash storage.
For those datacenters deploying all-flash arrays, Gen 6 Fiber Channel will provide unmatched reliability, performance, scalability, and security needed to deliver always-on business operations.
Network innovation
It's easy to understand the most obvious benefits of upgrading networking technology are to increase the speed of data transfers and decrease the number of links and devices that are required to accomplish network tasks. Yet, the question often arises of whether this higher level of infrastructure performance and throughput are essential to an organisation's network. The answer is a clear "yes."
Flash-based storage will definitely deliver a number of benefits, such as it speeds up performance, eliminates aging storage solutions, which avoids impeding business processes Also, higher-density server virtualisation, new latency-sensitive applications, mixed/dynamic workloads and overall application growth all are placing unprecedented demands on the network.
Lab tests done by Demartek in the US on a data warehousing application workload, shows that even when using an all-flash array with 8 Gbps target ports, substantial improvements in application performance can be achieved by upgrading the network to 32 Gbps with Gen 6 Fiber Channel — without requiring any changes to the target storage system. Completion time was a full 71% less with Gen 6 Fiber channel compared to a legacy 8 Gbps network, enabling faster decision making and offering substantial business value.
While the breakthrough application performance and throughput delivered by Gen 6 Fiber Channel is mandatory to meet these performance requirements and fully leverage these new flash storage capabilities, it's also crucial to address requirements for greater availability and predictability from the storage network.
Gen 6 supports complete and total backward compatibility to 16 Gbps and 8 Gbps networks. It automatically configures to the fastest supported speed between any two network points and requires zero user intervention. This feature ensures total investment protection in Fiber Channel networks.
Forward Error Correction (FEC) is a new feature available with Gen 6 technology that improves the reliability of Fiber Channel links through the recovery from bit errors that occur in high speed networks. FEC helps minimise or avoid data stream errors that can lead to application performance degradation or outages.
As organizations redesign their datacenters with flash storage and NVMe, they want to make sure that the technology they deploy will provide not only the performance, but also the scalability and the flexibility to meet mission-critical application requirements.
Driven by a combination of reliability, value, innovation and investment protection, Fiber Channel continues to be the go-to technology choice for enterprise storage and the reason why the newest Gen 6 technology is ramping so quickly.
(The author is country manger- SAN Business, Brocade India)