What made a non-banking conglomerate bet on the technology so early in its maturity cycle?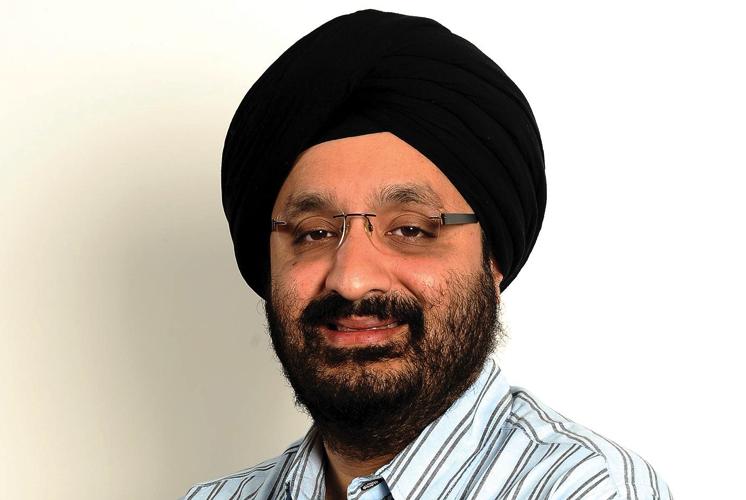 Mahindra & Mahindra is one of India's largest business conglomerates with interest in automotive, IT, solar energy, farm equipment, defense and aerospace. Known for its forward-looking strategy, the group is also known for the depth of its management talent and of late, has become a leadership factory of sorts.
Take, for example, IT NEXT's own NEXT100 Awards that identifies and recognizes future IT leaders. In the seven years since its inception, it is Mahindra & Mahindra that has produced the maximum number of NEXT100 winners: as many as 24. Same is the case with CFONext awards given by our sister publication, CFO. There too, Mahindra Group has won the maximum number of awards in the last five years (since inception), bagging 48 awards.
The group's leadership is not restricted to creating leaders. Rather, it is a lot about thought leadership as well. It is important to understand the company's approach to appreciate why a non-banking company like Mahindra Group decided to take the plunge into digital, even when the technology is still at the evolving stage.
Mahindra group has started a business transformation process to compete in the next few years. The transformation, led by newly appointed MD Pawan Goenka, has significant thrust on leveraging digital. Leading the digital initiative for the group is Jaspreet Bindra, Senior Vice President, Digital Transformation.  
Bindra is probably the only full time Chief Digital Officer in any diversified conglomerate in India. In a way, understanding Bindra's brief gives a much clearer insight into how the company approaches leveraging digital, since digital transformation today is interpreted in different ways by many companies.
"Me and my small team's role is to work with a bunch of companies and chart out their roadmap and actually start implementing that. In some cases, it is an organic process; in certain cases you have to incubate small startup companies; in certain cases it means exploring a new technology and see how it can disrupt an existing company," says Bindra.
And zeroing in on blockchain was not difficult.
"Part of my job is to keep my eyes and ears open for any promising new technology. And you do not have to be genius to figure out what they are… AI, machine learning, IoT, big data, blockchain…," says Bindra.
"And we are experimenting with all of them," he adds.
Yes, but others are mostly horizontal technologies, being used by all industries. Isn't blockchain being touted as the future of banks? Aren't the trials mostly being done by banks?
"Yes, because of its association with bitcoin, it has been adopted by BFSI initially. That does not mean it is only for BFSI," Bindra says.
"Blockchain is a fairly fundamentally new technology, which is going to create new industries and disrupt current industries. So, we started thinking where all it can impact," says Bindra.
But isn't it a bit too early? The technology is yet to mature.
And Bindra's response to that pretty much gives you away the Mahindra approach: "One of the things that attracted us to blockchain is that we can grab it earlier than others."
That Mahindra was looking to be ahead of the curve—what we earlier called thought leadership—is amply clear from Bindra's statement.
The Genesis
Once the decision was taken, the task was to understand more—where within the group it can create maximum impact and where the technology was ready to be tried out.
The company started seriously exploring blockchain around February-March 2016. In May, Bindra attended the largest blockchain conference in the world in New York, Consensus 2016.
"That time I realized it is much bigger than I had thought. That is where I met a lot of people including IBM," Bindra said.
After the basic exploratory research phase was over, it was time to select a business, a use case, make a technology decision and actually try out.
Between March 2016 to July 2016, the group spent time in figuring answer to all these questions. Around September, Mahindra & Mahindra started working with IBM.
It took three months to trial the Proof of Concept. The trial was completed in early January 2017.  New year; New technology.
The PoC
The first group company that the group selected was Mahindra Finance. And the use case was invoice discounting, often called bill discounting.
Invoice discounting, the process of bundling and selling invoices at a discount, is a major source of working capital finance for many suppliers. This is how it works.
Suppliers to any large OEM are paid in 30 days, 60 days, 90 days, 120 days or whatever the terms and conditions are.  But a small supplier cannot wait for that long. What they do is they go to a finance company which buys the invoice at a discount and then collects the money from the OEM later. Mahindra Finance does that too. And this is where they decided to try out blockchain first.
Invoice discounting processes have traditionally been difficult, slow and risky, requiring each party to maintain and manually update separate ledgers. Human errors during this process often create inconsistent records, ultimately resulting in delayed payments and capital that cannot be accessed.
Mahindra & Mahindra, assisted by IBM, shifted this entire invoice discounting process to a blockchain based system. It has several promised benefits. There are benefits of trust and accountability. There's greater transparency.
No surprise, invoice financing was among the top five priority applications identified by banks and financial institutions, in the recent research, Blockchain Technology: From Hype to Reality, published by Infosys.   
Having selected the use case, the next question was that of technology. It is early days and the technology can go any way.
Mahindra & Mahindra chose Hyperledger technology of Linux Foundation, provided by IBM on its cloud.
An open sourced technology is somewhat derisked by definition.
"We are going to have a lot of different blockchain networks and they eventually have to talk to each other," says Sriram Raghavan, Director, India Research Lab, IBM.
"That is why the core fabric being out in the open-source community is so critical because that's what is going to drive inter-operability," he adds.
Apart from Hyperledger tech, what helped the group select IBM for the trial was that it needed a trusted partner.
When the group started, there were a few questions. First and foremost was to see that the technology actually works.
"That was the most important question when we started," says Bindra.
Second, the company was testing out a few technology capabilities such as masking. And finally, whether blockchain was delivering on the promises of reduced time and cost.  
The results were encouraging, to put it mildly. The settlement period almost became real time. Also, in the blockchain scenario, data masking was tested. Certain data can be revealed, certain data can be masked. That gives the opportunity to Mahindra Finance to go to OEMs other than Mahindra & Mahindra. The other OEMs would be comfortable as the system will reveal data that it wants to reveal.
Having tested it out, the company is ready for commercial deployment. Of course, a commercial deployment is not about technology and benefits but involves a lot of other considerations. Bindra is non-committal on a specific time frame, saying, "it is now more of a 'business' decision."
But one thing is clear. The group wants to test it out for other businesses too.
"Mahindra Finance was the first one. That does not mean that it is the only one. I am sure there would be applications in other businesses too. Auto, for example. Our solar business, for example. There could be applications in our electric car business. As the technology matures and becomes more and more well understood, there can be applications beyond bill discounting, the use case for which we did the PoC with IBM," Bindra clarifies.
"The Mahindra Group is pioneering the use of blockchain to disrupt its traditional businesses and drive future growth. We are actively looking at other applications across the Group in financial services, auto, mobility and agritech," says Anish Shah, Group President (Strategy), Mahindra Group.
Globally, this is one of the first full trials of technology done by a large conglomerate in the non-banking sector. And this is just the beginning.