Some companies clearly seem to be producing better IT leaders than others, suggests analysis of NEXT100 winners data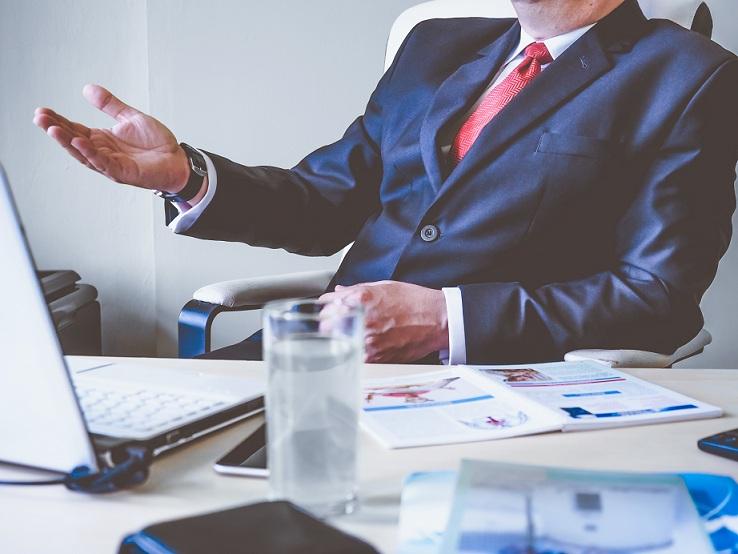 Are some companies better at developing IT leadership than others? Data seems to suggest so. A little analysis of the data for winners of NEXT100 for last seven years shows that some companies have consistently produced winners.
Often called future CIOs, NEXT 100 is the only award for IT professionals in India who have it in them to become CIOs. The winners are selected by a rigorous process consisting of weights for actual performances, tests and in-depth interviews by leading CIOs of India.
Consider this. In seven years since its inception in 2010, the NEXT100 awards have produced 700 winners from 485 companies. But there are a few companies that have clearly produced more winners.
Leading the table are two companies, Mahindra & Mahindra and Sistema Shyam, both with 15 winners in these seven years or, on an average, two winners per year. Of the two, Sistema Shyam has been more consistent.
In fact, Sistema Shyam is the only company that has won at least one NEXT100 award in each of the years that NEXT100 has been awarded. The other company which comes close—it has won an award every year since 2010, barring last year, 2015—is IBM.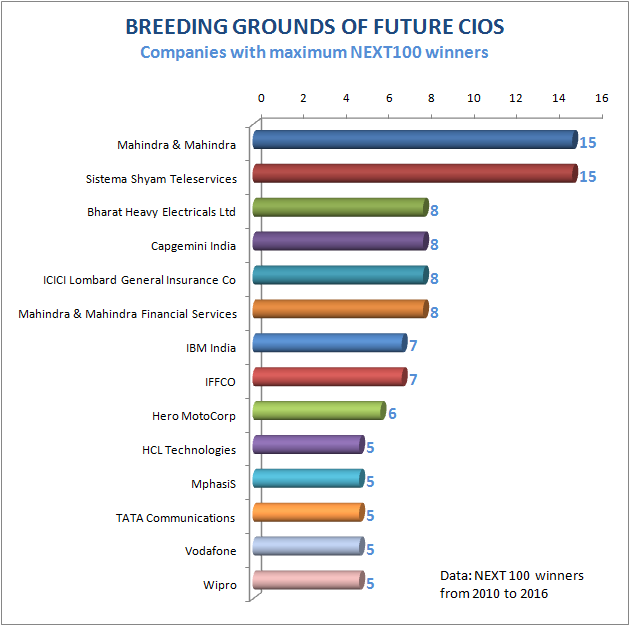 However, where Mahindra & Mahindra scores is that the group has been bagging awards through its other companies too. Two more group companies feature among the list of companies that have produced four or more winners. The other two are Mahindra & Mahindra Financial Services with eight winners and Mahindra Vehicle Manufacturers Ltd. with four winners in these seven years. In fact, the various companies have bagged as many as 31 NEXT100 awards. The Tata group has produced 20 winners in these seven years.
Maximum number of awards in a single year has gone to Bharat Heavy Electricals Limited (BHEL) in 2016. In fact, BHEL has started its winning streak last year only.

There are 23 companies that have produced four or more winners. Seven are from IT industry. Beyond that, it is a diverse set of industries. Telecom, manufacturing, insurance, life sciences…every sector is represented. Conspicuous by its absence from the prolific winners list is the banking industry, an industry known to lead IT investments and where technology is critical to its running even basic functions. There are two public sector companies that feature in the list.
Leadership Factories?
Does it mean that some companies are better than producing IT leaders than other companies? Or is IT leadership just another manifestation of good leadership development in general. Empirical evidence suggests so.
In the CFONext awards given by CFO India magazine, our sister publication, Mahindra & Mahindra has shown similar consistency by winning 21 awards in five years since its inception while the group has bagged 48 awards. That is almost one in ten awards every year.