The RBI data shows both growth in penetration as well transaction value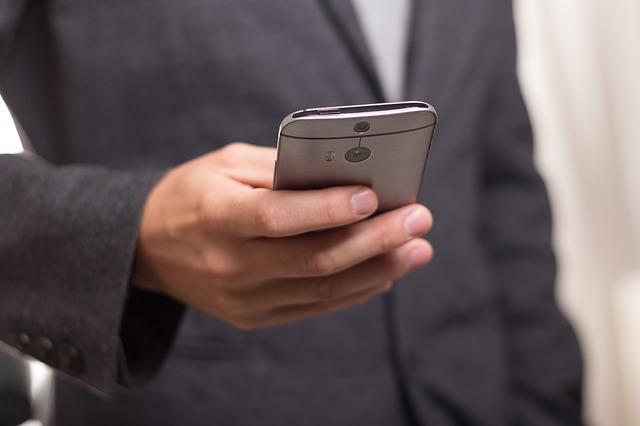 A combination of factors such as convenience, awareness and growing penetration of smart phones are driving the usage of mobile banking in India. According to latest data available from Reserve Bank of India, mobile banking has grown four-fold in 2015-16 to reach INR 4017.8 billion—up from INR 1035.3 billion. The uptake has been rapid, considering the total value of mobile banking transaction was just INR 60 billion in 2012-13. In the three years, it has grown 67 times.
What is positive is that this growth of mobile banking is not just a reflection of penetration growth but is also  accompanied by maturity of usage. In the period between 2012-13 to 2015-16, while the number of transactions have grown by an average annual growth rate (CAGR) of 94%, the value of transactions has grown by a CAGR of 306%--or at three times faster.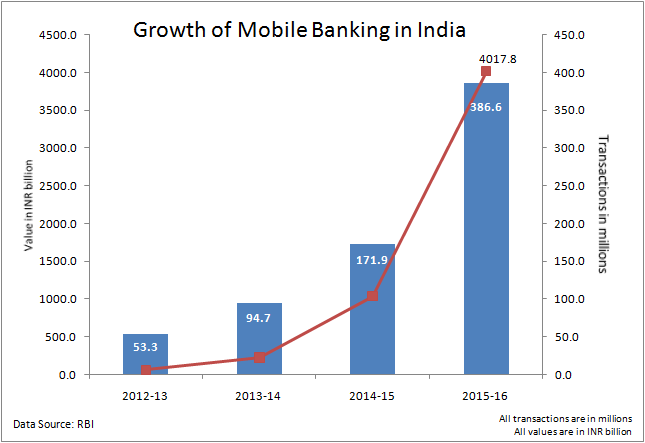 This means the average transaction value has grown up from INR 1123.83 in 2012-13 to INR 10394.10 in 2015-16. That shows confidence with the medium. People are doing fairly large value retail transactions with mobile banking. Mobile banking is becoming mainstream.
The mobile banking transaction numbers include mobile-based Immediate Payment Service (IMPS) transactions as well, which was almost non-existent in 2012-13. Last year, the total value of IMPS transactions was  INR 1622 billion.
With large unbanked population and even lesser penetration of other financial services, RBI has been proactive in promoting mobile-based transactions. Beyond mobile banking, which can only be offered by banks, RBI has allowed non-banking payment service providers to offer mobile based payments. Though it is today in a restricted mode, with ceiling on transaction value and restriction on cash-out facilities, the services are becoming popular, especially for e-commerce payment and payments to app-based cab service providers such as Uber and Ola, who encourage use of such wallets.  Uber, in India, is integrated with Paytm while Ola uses Ola money.
Sensing the opportunity in standalone mobile-based payment service, even banks have started offering payment services to non-banking, non-credit card customers. YES Bank, which launched a virtual prepaid card in January this year, in association with Freecharge, has already seen more than 1.2 million users in the first four months.  With that, YES Bank has become the largest issuer of such virtual cards, based on MasterCard platform, according to a company announcement.
Going by RBI data, m-wallet transactions have grown by a CAGR of 164% in the last three years and have reached more than 600 million transactions in 2015-16, up from just 32.7 million in 2012-13. However, because of the restriction on transaction size, value growth has just been in proportion to volume growth. The aggregate m-wallet transactions value in 2015-16 was INR 205.8 billion, putting the average transaction at around INR 340.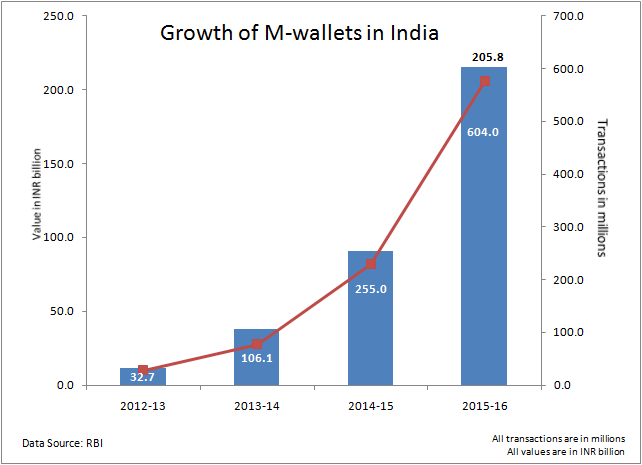 India is a young country and the new generation is quite comfortable with mobile banking. With more of today's teenager joining the banking and financial services system, the numbers are just going to explode.