Almost three-fourth of those suffering an attack have never paid the ransom
The biggest cost to businesses suffering from ransomware attacks is not the ransom but the downtime, says a new study commissioned by Intermedia. Employee downtime lasts for days and while prevention is important, businesses need tools to avoid downtime when such attacks occur, the study further concludes.
The study, carried out by Researchscape among 275 IT experts across managed service providers, value added resellers and IT consultants, gives an informed view of the ransomware problem as it represents the observations of those who actually work to tackle the challenge. The survey was conducted in the second half of January 2016.
Here are some of the important findings from the study 
Hacking and privacy breaches are the top security concerns for 2016 among these IT experts.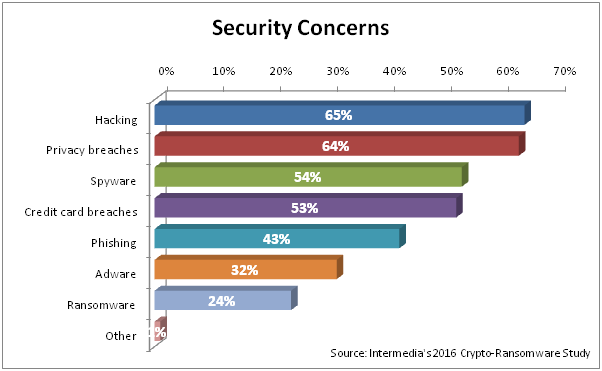 As much as 3-4th of ransomware victim companies did not pay the ransom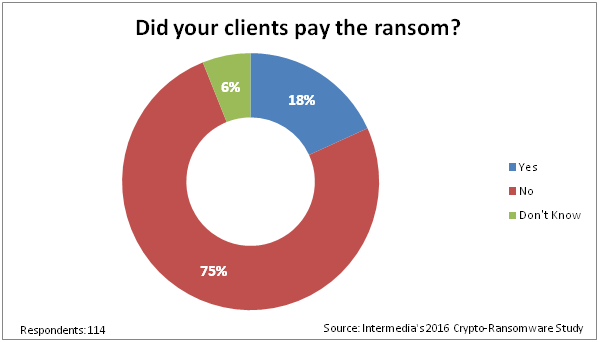 In most cases, the ransomware was wiped out.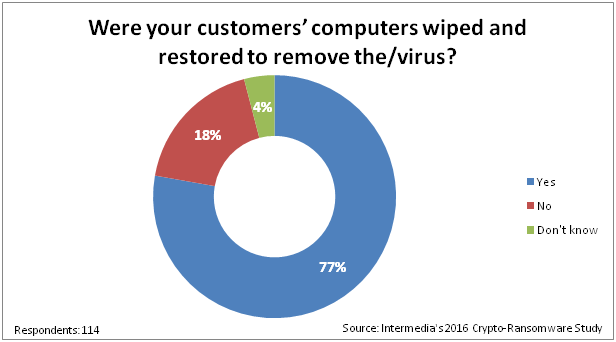 It took, on an average 51 hours to wipe out the infection. Managed service providers did it fastest—in an average 45 hours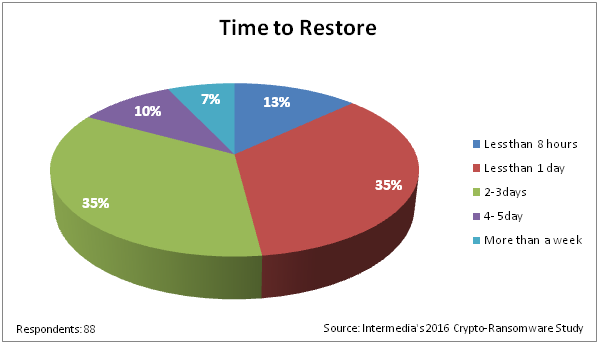 More than half IT consultants/service providers bill the clients extra for wiping out infection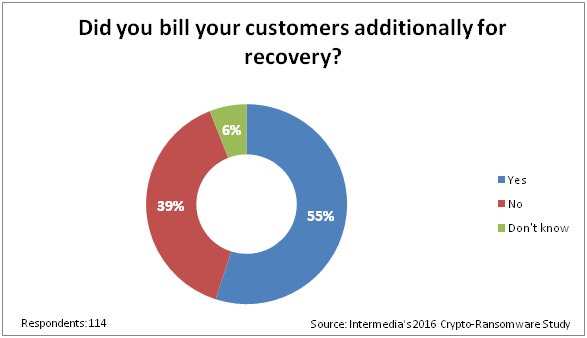 About 2/3rd of respondents said the response of law enforcement agencies was inadequate