Mobile banking opens up entirely new opportunities for banks. But legacy integration and creating user friendly apps on demand are key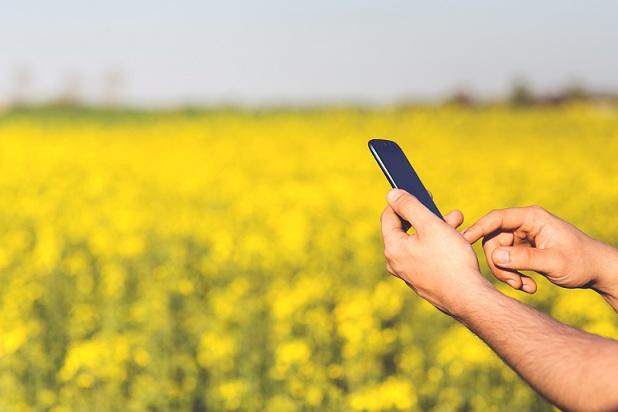 Profitable growth, says management guru Ram Charan, is everyone's business. Indian banks are at a crossroad. On one hand, India has the fourth largest number of billionaires in the world; on the other, India has the world's largest number of unbanked population, which needs to be brought into the financial service system.
Banks have the envious task of optimizing profit while growing rapidly. That requires an operational model that is both lean and agile. And that is exactly what mobile technology has given them. Mobile banking can well be called lean banking; considering the limited number of resources (both human and infrastructure) that is required to create an engaging yet fulfilling banking experience.
No surprise, branchless banking is clearly being seen by Indian banks as the way forward. They are trying to address both the ends through mobile. This is how.
High net worth individuals can receive personalized services without visiting a branch. Time is of the essence and for them; nothing can be more mundane than waiting in queue or making a visit to a branch for a task that could be better performed by the use of technology. Mobile device banking does not just enables bankers to take a bank's services to its customers' fingertips, it can be customized based on the needs of each customer. The end result is a feeling of exclusivity and personalization of services that fosters better relationship.
On the other end of the spectrum are the financially excluded. A 2015 report by World Bank indicates that the number of unbanked individuals still hovers around 2 billion. India, at the end of 2014, accounted for one out every five unbanked person in the world. And its unbanked were more than in China. The government's focus, not surprisingly, on getting them to the financial system so that economic growth can be accelerated. For banks, they represent a combination of "value at the bottom of the pyramid" and "hidden treasures", the latter representing the rich farmers and businessmen in areas with no physical reach of banks.  Powered by a mobile device, bankers are now reaching out to individuals in regions where branches had minimum reach. Services offered could include anything from small cash transactions, account openings, and financial advice amongst a host of other services that would vary from bank to bank.
 
However, there are challenges banks must overcome. A substantial portion of the banking industry still misses out on the enormous potential of digital banking. With pressure mounting for better performance, banks need to address the digital challenges at hand and execute operational overhauls to prepare for a radically different future.
Some of the key obstacles that need to be addressed include:
Data integration with legacy banking systems
Need for flexible banking infrastructure
Creating a customer friendly platform 
To stay ahead of the game, almost every business today is going through a process of digital transformation. Companies are increasingly investing in technology to digitize their business initiatives. A recent report by KPMG cites that at least 43% of bankers attribute legacy IT systems as a major stumbling block for many traditional banks to fight back against their new and agile rivals. Another issue legacy systems face is data integration issues. Lack of seamless synchronization with latest technology prevents banks from getting real-time insights. Newer IT systems are better designed to take full advantage of big data. Intelligent data analytics provide valuable insights on customer behavior and preferences that would help banks take the action to address constantly changing customer expectations.
Traditionally, embarking a digital journey always implied large scale expansion of IT infrastructure. But thanks to cloud today, that can be done almost on demand, crashing down time to implement and operational and overhead costs, while keeping the infrastructure flexible, with business demands.
UX and UI have gained significant importance with the evolution of touch based technologies. With customer experience being the central essence of any digital initiative, firms are heavily investing into better design. User friendly representation of numbers has always been a challenge. For an average user, looking at an excel sheet isn't the most exciting thing to do. Having to study an excel sheet to see how their money is performing is something they could do away with. Several mobile application development platforms (MADPs) today come with graphic templates for data representation. With better use of icons, infographics, and smart tables, even the most complex of data can be represented in the most simplest of ways.
Furthermore, the use of a smart and intuitive MADP is an absolute necessity for any business entity to quickly roll out digital solutions. There are some MADPs at the cutting-edge of technology generate apps that automate the integration process with back-end enterprise systems. There are Rapid Mobile App Development Platforms (RMAD) that can generate apps with little or no coding at all. They are also designed to automatically generate screens from existing services while offering enterprise grade levels of security that leverages on the best of what technology has to offer.
All these features help enterprises reduce go live times by almost 50 percent and also reduce operational costs by a large margin. The end result is better capitalization of the opportunities at hand while remaining agile and light in terms of resources deployed. One simply needs to identify the requirements they have select the MADP that suits them best, and jump start their digital initiatives.
The author is director, i-exceed